The Seven Secrets of Roofers
A new roof for your home can cost as much as a fun family vacation, a sporty second-hand roadster or an expensive gem from the local jeweler. So why do as many as one million Americans replace their old roofs every year? Because they must!
The typical American homeowner's single most important investment is his property. Drafty windows, faded exterior paint and old siding are nuisances that, while inconvenient, can still be postponed for another day. Not so the failing roof!
Danger of Ignoring a Roof Leak
A leaky roof that is ignored can cause more damage to a home's attic, insulation, ceilings and wood framing than the initial cost of replacement. There have been many examples of people actually having to leave their home and all their belongings behind because a roof leak allowed toxic mold to invade their house to the point where it became uninhabitable (Michael Jordan of Chicago Bulls fame is just one example).
When homeowners suspect a roof problem because of age, missing shingles, or brownish interior ceiling stains, immediate action is advised. According to Cincinnati roofing authority, Dale Shoemaker of Rooftime, most companies do not charge to come out, walk the roof, and prepare a written estimate. Shoemaker has worked in the roofing industry for over 20 years and has received more shingle manufacturer certifications than any other local roofer. "Oh, yeah," he laughs. "[Clint] Eastwood's film The Good, the Bad, and the Ugly pretty much sums up what I've seen that passes for a new roof installation. Roofers are an unlicensed trade and it's a little like the Wild West, where bandits lurk and the law is of little help if you get robbed."
Since 1995, Dale's company, Rooftime, has repaired many defective installations for frustrated homeowners who could not or would not allow their original roofer to return.
So what can a homeowner do when it is time to replace a roof? Here are the seven tips Rooftime recommends considering when you're about to hire a contractor from nearby local roofing companies.
1. Ask everyone you know who they used. The old adage about telling one or two people when you're happy with a service and telling ten or twenty when you aren't can work in your favor to weed out potential problems.
2. Checking with the Better Business Bureau is good. Checking online reviews may be better. Bad roofers can settle their complaints and so appear to have no marks against them at the BBB. Online reviews tend to be a mix of positive and negative comments.
3. References are good. Job sites are better! A roofer can say he did any house on the block and may or may not be truthful. Driving over to his current job site and watching from afar tends to be revealing. What you see happening on the neighbors' property will happen on yours if you hire him!
4. Use a phone book to verify a roofer's business, but be cautious about those big ads. For roofers to be listed with 411 or in the print directory, they must have a business account, not just a cell or home phone. A business account suggests stability. But a word to the wise: Those big display ads are not cheap. Somebody has to pay for them. Also, phone books do not verify the information contained in the ads. A roofer can print just about anything with few repercussions. Be careful!
5. Recognize the difference between price and cost. According to Dale Shoemaker of Rooftime, the only thing worse than buying a roof is buying it twice! He cautions that you get what you pay for, and that a cheaply priced roof that fails can end up costing you thousands extra in subsequent repairs.
6. Call five, meet three, hire one. Never hire a roofer without at least seeing one other bid. Some roofers won't show up or will leave without ever giving you a quote, so you'll probably need to call 5 to get 3 bids. Good roofers are hard to find, so trust your instincts. When you meet THE ONE, hire him! Topnotch roofing contractors maintain a busy schedule year round and may not even accept more work at certain times. No need to go overboard by calling seven or more roofers to bid your job. These guys have costs associated with providing a "free" quote, so homeowners who abuse the system may cause their roofers to overbid the job out of aggravation! Remember: Your goal is to get a great new roof, not interview every guy with a truck and a ladder.
7. No dumpsters allowed! Fixed dumpsters fill up driveways and are expensive. Often, the weight of a full dumpster ruins a driveway after the seasons change (ground freezes or thaws), and homeowners fail to make the connection between the dumpster and their driveway. For years, many roofers simply could not justify the added expenses (gas, insurance) associated with owning a dump truck or two, so dumpsters were common. Today, good roofing contractors own and operate mobile dump trailers. Roofers who still use dumpsters are either bad businessmen or have bad credit. Either way, avoid trusting your home to them.
Updated April 12, 2018.
Looking for a Pro? Call us at (866) 441-6648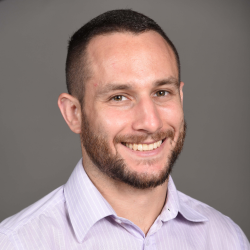 Top Cities Covered by our Roofers