Repurposed Money! Old Coins, New Uses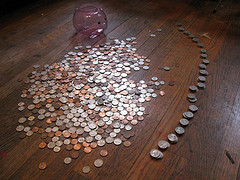 Nowadays the Internet is full of bright ideas on how to save money by repurposing just about everything, from furniture to food containers. One type of tip we haven't seen so far, though, is how to upcycle cold hard cash itself. Until now! Check out these suggestions on new uses for old coins, for fun and profit.
1. Make money. Check your hoard in a rare coin catalog to see if you have a treasure trove on your hands. Until you're sure that your coins have no exceptional value, handle them gently and do not alter them in any way – avoid even polishing for fear of causing damage to their monetary worth.
Even if they're not sought after by collectors, old coins with a high percentage of real silver or copper – or gold, of course – generally have value due to their metal content. And don't give up on no-longer-used coins; banks will normally exchange them for some time after they're taken out of circulation.
2. Make jewelry. Upcycle especially attractive coins such as the US wheat cent or the disused Canadian caribou quarter into earrings, cufflinks, or rings. For a gorgeous bracelet, use all one type of coin … or mix and match different colors and sizes. Cut out coins decorated with a striking silhouette (the large UK Britannia penny, for example) with a jeweler's saw in order to craft elegant pendants. A collection of lightweight coins like pre-Euro pennia from Finland can form a dramatic bib necklace.
3. Make noise. Put a few coins into an old oatmeal can with a reusable lid. Give to a rambunctious young child … at your own risk and preferably outdoors! For a gentler jingle, assemble wind chimes out of old coins; those with a hole in the center are simplest to work with. Or tie some to the ends of a silky scarf for your belly dance practice.
4. Make it stick. Attach beautiful coins to magnets for your fridge or to drawer pulls with adhesive. Alternatively, polish one impressive-looking specimen and glue it to a purchased brooch backing to make a dress-up "medal" for your favorite young hero. Adhering one stand-out dollar or drachma to a coin purse is a charming visual pun.
5. Make art. In large numbers, coins can be repurposed into eye-catching sculptures, installations or "paintings" which make use of the coins' variations in shades. Get inspired by Ann Carrington's Manhattan Mettle, a stunning mixed media work depicting the Manhattan skyline by night with the help of dollars and dimes, along with such diverse metal objects as wrenches, pins and subway tokens.
6. Make it homey. Pennies and nickels are a trendy element in home decor. Do-it-yourselfers may invest hours super-gluing coins to floors, kitchen countertops, backsplashes, or bars. Premade penny tiles are also available, though a Wall Street banker might want something a little more extravagant for his or her New York flooring. These surfaces would be the perfect partners to the exciting chairs, sofas, and benches constructed from coins by sculptor/welder Johnny Swing.
Laura Firszt writes for networx.com.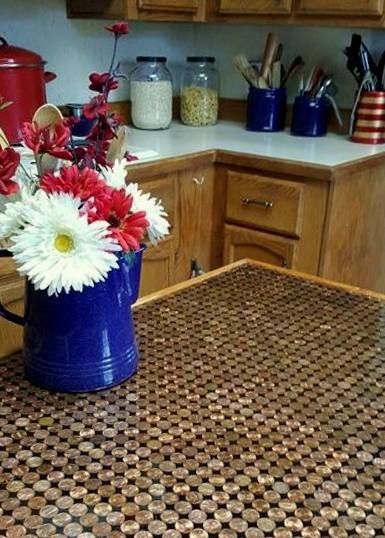 Updated December 24, 2018.
Looking for a Pro? Call us at (866) 441-6648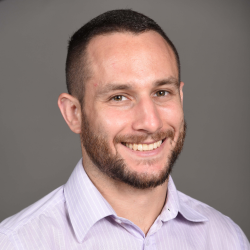 Top Cities Covered by our Flooring Contractors