Tile Maintenance Guidelines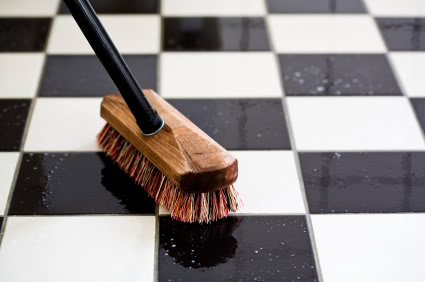 Tile is a popular choice for just about any room in the house. It can show up on the floor, backsplash, countertops and bathroom walls. With so many choices in styles, tile is a beautiful addition to any room, as long as it is well kept. To make sure it is, here are some tile maintenance tips for your tile and the grout in between.
Proper Installation
Tile maintenance begins with preemptive steps during selection, installation and early care.
Glazed tiles are durable and practical, as well as attractive. The glaze is water-repellent, so stains won't soak into the tile, and it produces a smooth surface that is easy to clean. New choices of unglazed tiles, including natural stones and terracotta, are being thought up every day. Unglazed overlays may need to be sealed, and they require more tile maintenance to keep them clean and stain-free.
During installation, be sure to use a mildew-resistant silicone caulk along the edge of tiles that may come in contact with water. This prevents water damage under the tile's surface and gives the area a finished look. Grout should be cleaned daily, particularly while it is curing, to keep dirt from being ground into it. Within a couple of weeks of filling in the tile, the grout will be set and should be sealed to cut down on mold, mildew and stains.
Daily Care
If you do the preparation, the cleaning will be easier. Frequently sweeping or vacuuming tile floors, as long as your vacuum does not have a beater bar that will graze the tile, keeps them lustrous and free of dirt. When there is buildup, dirt, dust, soap scum and grease may wipe right off with hot water. If not, test a mild detergent, an all-purpose cleaner or the cleaner recommended by the tile manufacturer on a small area before cleaning the whole floor with it. You can also scrape off residue as long as the pad or scraper will not leave scratches. To shine the surface, buff the clean tile with a dry towel. Unglazed and textured tile sometimes require light scrubbing, but don't get too carried away and damage its surface. Waxes and oils are not good for tile maintenance.
Placing rugs in high-traffic areas where dirt and sand will be tracked in can eliminate abrasion on tile floors. Take care when moving heavy items across tile, since it can scratch, chip and break. And daily wear, like pushing and pulling kitchen chairs, may be minimized with rubber or felt pads on the bottom of furniture.
Grout Maintenance
No tile maintenance is complete unless the grout is refreshed and looking its best. Its upkeep takes far less effort if it has been sealed as above mentioned. To clean, mix one cup of white vinegar with a gallon of water and scrub the lines with a toothbrush. Other grout cleaning solutions include a paste made from baking soda, a half-and-half solution of hydrogen peroxide and water, and a mild acid solution for tougher jobs; all can be applied and scrubbed with a toothbrush. When stains become more frequent, it is time to reseal the grout. Clean it thoroughly and reapply the sealer a couple of times a year.
If it should be necessary, tile and grout can be steam cleaned, which is most likely a job for a professional. One thing is for certain: Whatever option you choose for your tile maintenance, sparkling tile and spotless grout are worth the effort.
Find a tile professional to advise you on proper maintenance.
Related Articles
Looking for a Pro? Call us at (866) 441-6648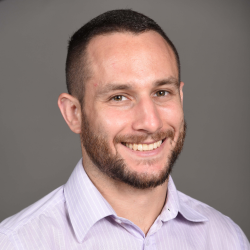 Top Cities Covered by our Tile Contractors