---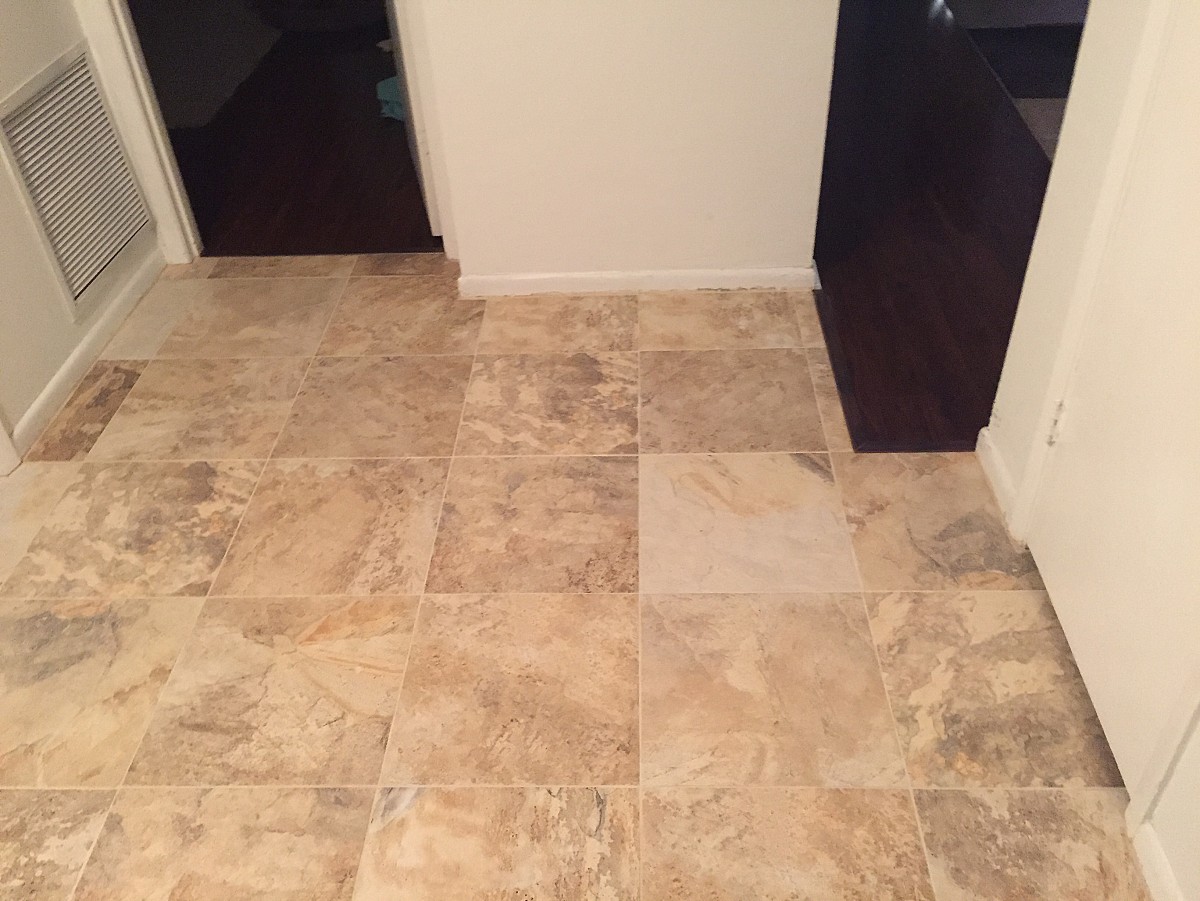 The reason for our newly tiled kitchen floor? One of the pipes underneath the sink in our kitchen broke while we were away. We were gone for over an hour, almost 2 hours, and it was leaking the whole time. Just about the whole area was flooded, which ruined our laminate floor. So we had to replace it.
I went online and typed in a full description of what I needed done. The site sent me an email with 3 contractors and then one of them called and asked me about the job. He lives in my neighborhood, and he's a small business owner, so I went with him.
I did the kitchen first because when I started to rip up the laminate, it had old linoleum floor underneath. I was reading online that that could have asbestos in it so I called up the contractor and told him what was going on. He came the next day. He and his helper took care of the whole job in one day.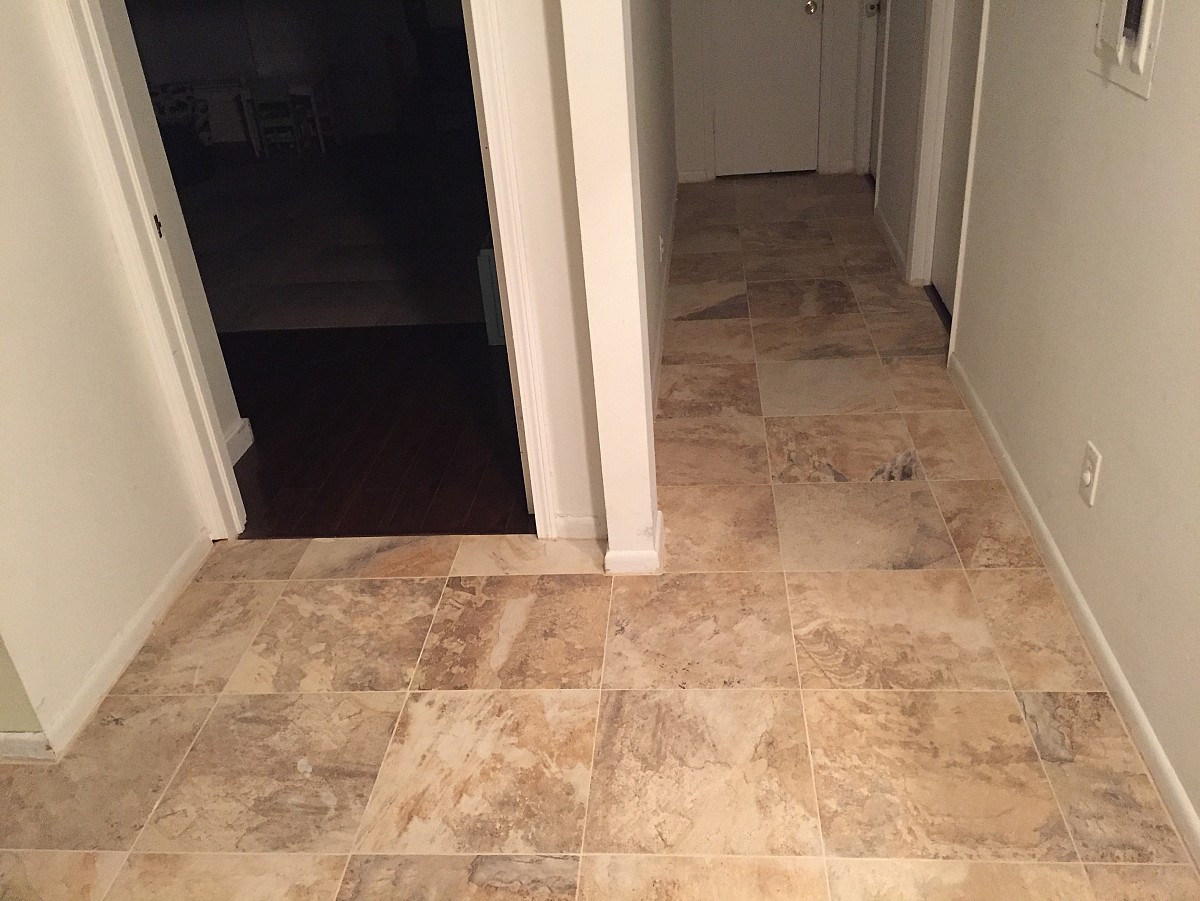 First I just did the kitchen and then a week later I did the hallway and the area in front of the bathroom with the same guy. Again, it took only one day to lay the tile and he came back that night to grout it after everything was dry. I had him repair the hardwood in my living room too, because some of the boards got warped.
This contractor was super professional and I was really stoked that he was able to come out and do it the next day, right after I called him.
My advice to anyone who is about to hire a flooring contractor is definitely make sure he's licensed and insured in the state where you're getting the work done. I would also see if the contractor has a guarantee on his work. And just buy good product. Don't waste your money on garbage product.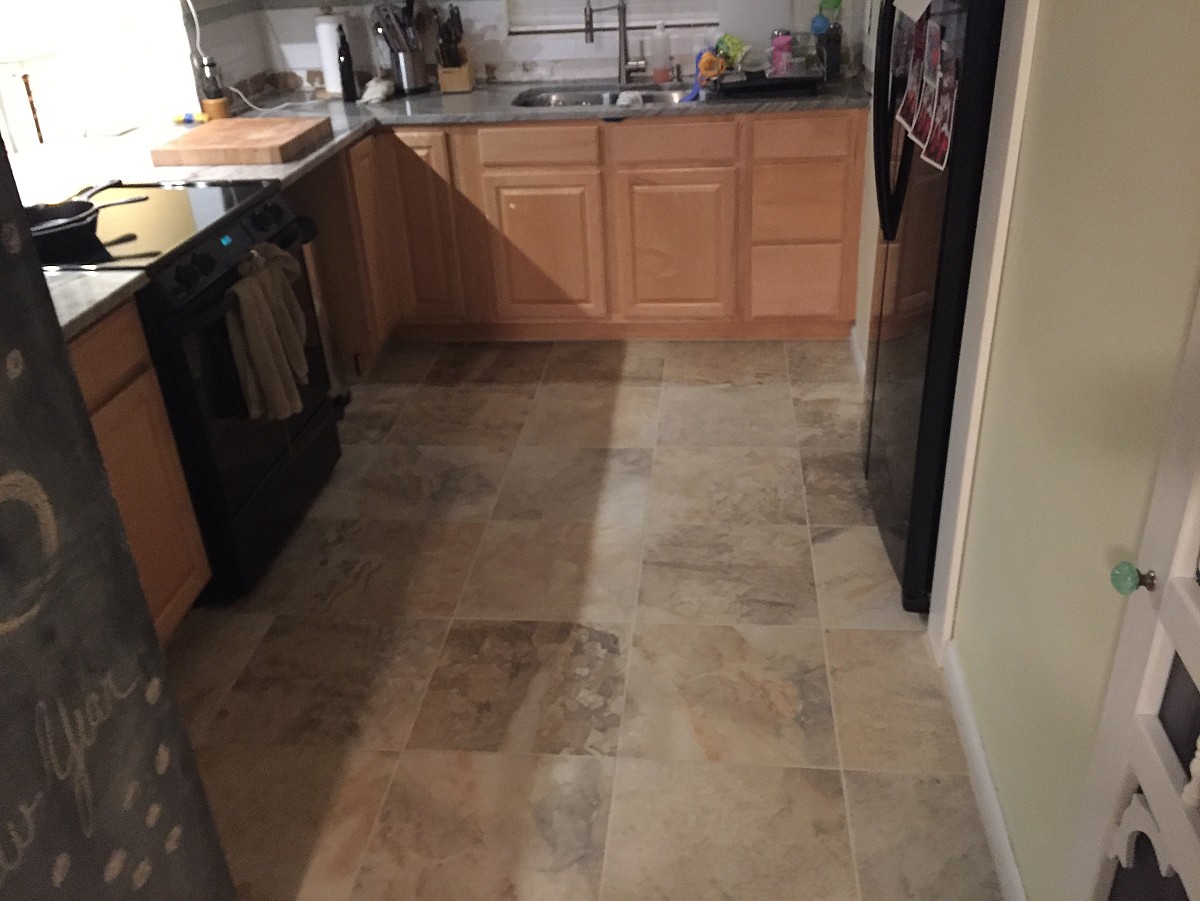 Save