Floor Tile Designs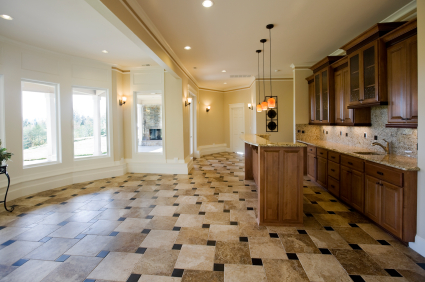 Designing a new tile floor is one of the most fun challenges of all home improvements. And much of the "challenge" lies in deciding which tile you like the best, since you will most likely have too many choices rather than too few. It can be helpful to start the planning process by determining the general theme or look you're after, thereby narrowing your options to tiles that fit your aesthetic goals.
Classic Grid
This look is simple, clean and elegant, evoking the polished stone floors of fine traditional homes and even palaces and sacred buildings. Travertine tile is a popular choice for formal living spaces and entryways, while many ceramic and porcelain tiles can achieve the same effect.
Cut Stone
Whether it's made with the real thing or a convincing copy, cut stone is one of the most popular floor tile design effects. Variation in tile colors and sizes adds warmth and a handcrafted quality to any room.
Saltillo
Natural clay tile from Mexico is a style all on its own. Options for floor tile designs range from simple grids with square tiles (available in various sizes) to octagonal tiles laid out with colorful glazed accent pieces to stairs with standard tiles on the treads and colorful, hand-painted tiles decorating each riser.
Vintage
Black and white mosaic tile became a popular treatment for bathroom floors in the early 1900s, and there's still nothing that looks better under an old clawfoot tub. Manufacturers offer several vintage floor tile designs in both traditional and updated color combinations.
Ultra-Sleek
A modern twist on the classic grid effect, ultra-sleek floor tile designs are cool, crisp and edgy. The seamless look is achieved with large, smooth tiles and minimal grout joints. Porcelain tiles with metal veneers offer the ultimate take on this effect.
Borders, Medallions and Stone Rugs
From simple accent borders to intricate "rugs" made with custom-colored tiles, there are plenty of options for personalizing your floor tile designs. Medallions, stone rugs and other inlays create dramatic focal points within larger areas of field tile.
Shopping for Floor Tile
The best way to see what's out there and get a feel for your preferences is to visit well-stocked local tile showrooms. From there, you can supplement your search by browsing online retailers. Discuss your project with tile suppliers to make sure the products you choose are appropriate for their location-hard-wearing tile for foyers and kitchens, non-slip tiles for wet areas, etc.
Most of all, have fun with the process!
Are you also thinking about tiling your bathroom? Read this for plenty of creative ideas. If you're on a budget but want your kitchen tile to stand out, there are plenty of options. If you're just starting to plan and don't know where to begin, examine the various types of tile for a bit of direction.
Looking for a Pro? Call us at (866) 441-6648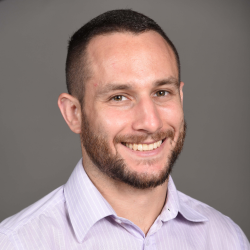 Top Cities Covered by our Tile Contractors