Remodeling the Garage for a Garage Band
Jim Weeks, an employee of Downtown Sounds in Northampton, MA, says there are three important considerations when remodeling your garage for a garage band. "You have to look at how to make neighbors, your parents (if it's their garage), and yourself happy." What that kind of happiness translates to is a tight, insulated space that both absorbs and enhances sound.
Weeks said that if the garage is attached to the house, it can be harder to achieve these goals, but it can be done. "The noise travels through the joists connected to the floor, which then radiates out through the floors and walls of the house," he said.
The goal, Weeks said, is to "de-couple" the sound vibration from the joists. If a garage has a cement floor, the material goes a long way to de-couple (or deaden) the sound vibration. However, the deadening effect of cement can create poor musical quality. "Concrete makes the sound loud and horrible," he said. Wooden floors may be good for sound/audio quality, but the noise vibrations will be greater. No matter which type of flooring, you will want to have rugs or carpeting for better sound absorption.
The critical thing to know is that "wherever there is air flow, sound can also get out," Weeks said. He suggested that the garage space be gone over carefully, to make certain every crack is filled. Every door and window needs to be covered with some type of soft material. Weeks also suggests putting in a second or double door. Every surface, including the ceiling should be covered with sound dampening materials such as rugs, blankets, plastic sheeting, etc. "A lot of people hit flea markets. You can find a lot of materials that way and it's very inexpensive," said Weeks.
The important thing to remember when hanging all of your materials is to leave air space of an inch or so between the material and the surface. "The air between the objects is a great insulator," said Weeks. The insulation will both absorb sound and help to keep the space warmer. Usually, garages don't have their own heat source. Weeks said if you insulate the garage studio well enough, you will only need one or two space heaters to heat the area for short periods of time for comfort. Weeks said that while most instruments aren't damaged by cold, warmed up instruments, particularly strings and drums, sound better.
If you have a bigger budget, Weeks suggests using rockwool sandwich panels for sound dampening. "You want two-inch thick panels to eat up some of the low-end sound," said Weeks. Rockwool panels are a semi-rigid material that provides both sound control and fire-resistance. Rockwool panels are often used in restaurants for their ability to dampen sound. "It's very easy to cut and work with and it doesn't get all over you like fiberglass," said Weeks. For example, he recommends placing rockwool panels at 45-degree angles in all the room's corners to reflect sound better.
You can also install a floating wood floor suspended with rubber footings. "The wood eats up the vibrations. It's like building a room within a room," said Weeks. "It's expensive, but that's what studios do," he added.
You will also need to be aware of whether your garage is prone to dampness or water leakage. "Surprisingly, a lot of people never think of that. Dampness can ruin the instruments and everything else in the garage," said Weeks.
Lastly, Weeks said if you have done your job well enough, you will always want to have ear plugs. "It can be really loud," he said with a laugh.
Looking for a Pro? Call us at (866) 441-6648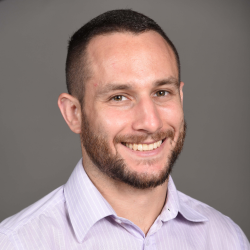 Top Cities Covered by our Remodeling Contractors