---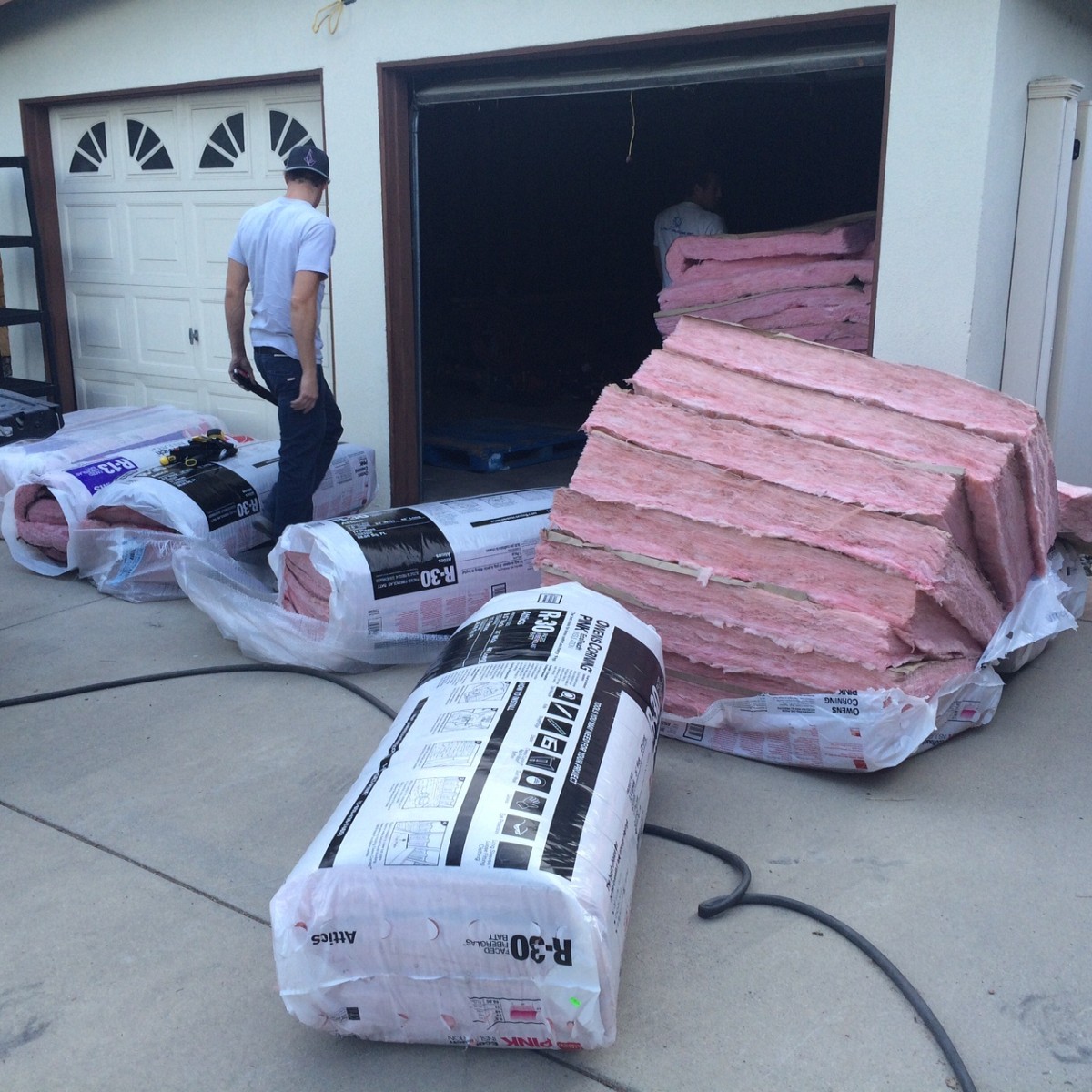 Our garage was 50 years old and full of junk. I mean, totally trashed. I wanted to have a man cave, where I could display my collections, store stuff, and still have room for parking. So my wife and I decided it was time for a full-scale remodel.
I went online to a contractor referral service, which connected me with 3 or 4 different pros. I wasn't looking for a bargain basement price -- I wanted someone who could deliver quality work on time. After interviewing them all, I chose the contractor I trusted to get the job done, the way we wanted it.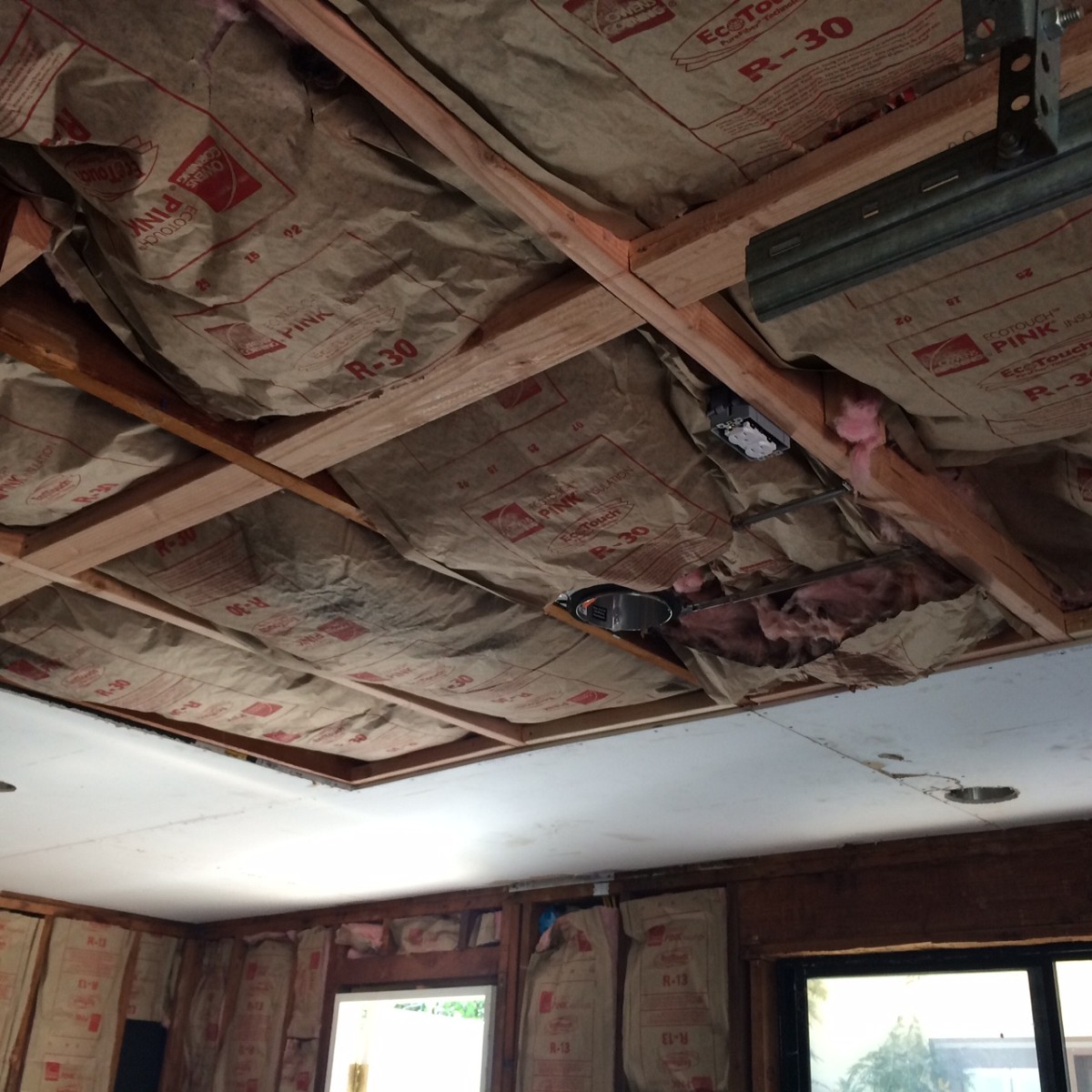 This contractor was very courteous and professional, and ready to work with the initial plans I'd drawn up. He asked questions and made really good suggestions to add to my own ideas. He also would comment, "Here's what we need to do to get the remodel up to code."
After my wife and I cleared out a ton of junk, the construction crew stripped the garage down to the bare studs and rebuilt it. They added insulation and a 1400 BTU air conditioning/heating system, vented to the outside, so it would be a usable workroom all year round.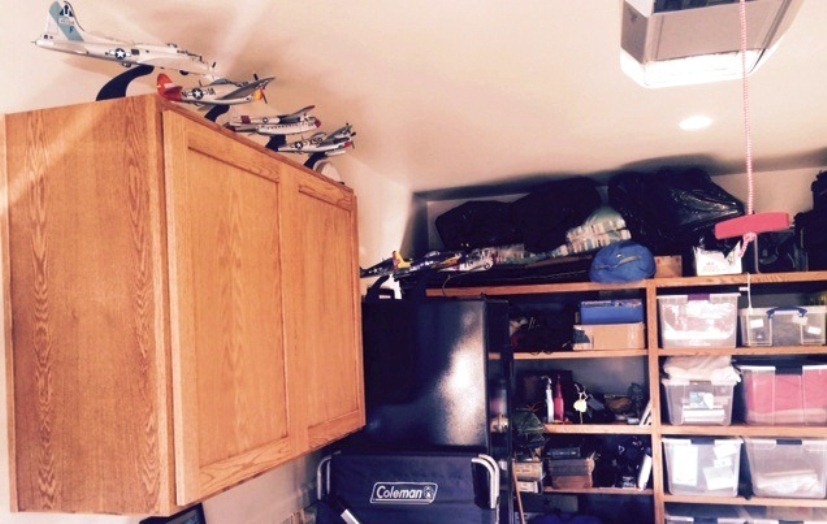 The really outstanding feature is the beautifully executed custom cabinetry. We now have a workbench, a folding laundry table, and plenty of good-looking wooden storage cabinets and shelves.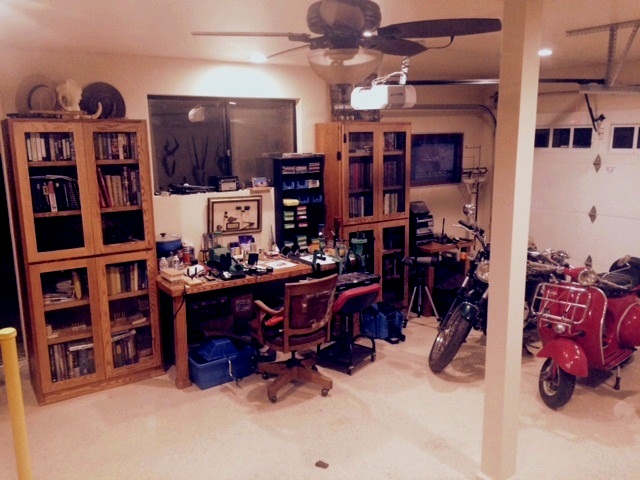 Besides that, we also have room to park the car, in addition to my 3 motorcycles and 2 scooters. See that yellow post in front of the washer/dryer in the photos? That's actually a metal barrier, as required by code, to keep us from accidentally driving into our appliances.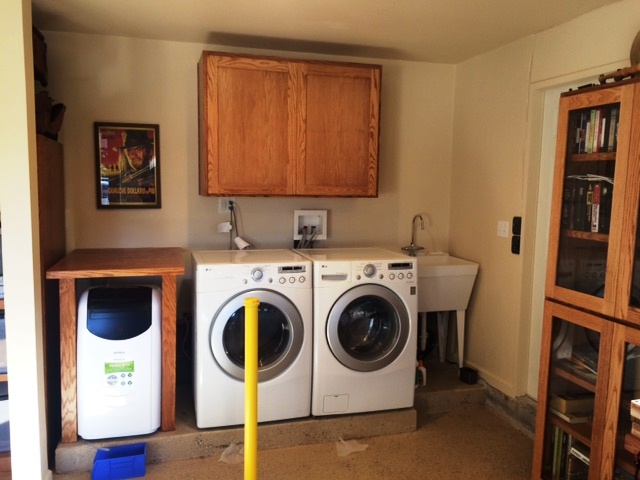 Looking back, would I have done anything differently? I might have included a little bit more cabinet space and designed it a little differently, but fortunately, the contractor was able to make some useful changes to my original plans.
It's important to come in to a project like this with your own ideas, but still be ready to listen to expert opinions. Choose a contractor that you trust to do the job right.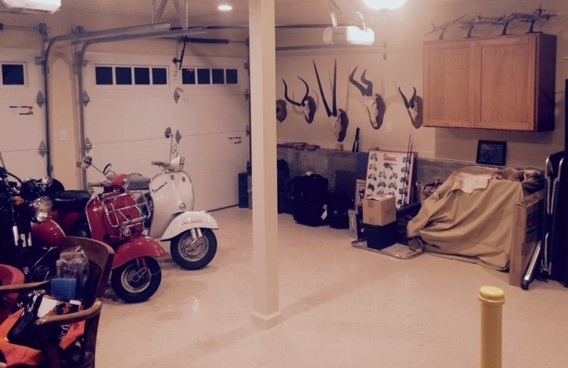 Save