---
The Snapshot
Why did you look for a contractor?
Repaving an industrial lot.
Why did you choose this particular contractor?
He seemed trustworthy and gave us the best price.
How do you feel about the results?
We're satisfied.
If a friend asked you for a referral, what would you say about this contractor?
I would definitely recommend him. Jerry's a very nice guy, easy to work with, and willing to adjust his quote to make it work.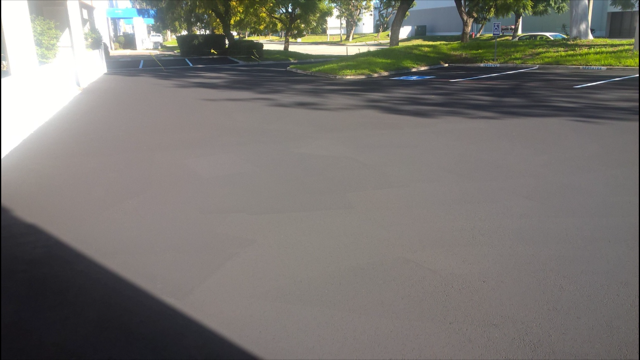 The Full Scoop
Mom passed away about a year ago, and my family is getting ready to sell her company. Even though the business is not operational at this time, we wanted to get it in good shape for potential buyers.
There's a parking lot on the front and one side of the building -- about 15,000 square feet altogether – which is also used for loading. Because of heavy wear on the asphalt, we needed to get the lot repaved. I did a search online and several different companies contacted me, which was great, since we wanted to have 3 or 4 quotes. Jerry of Elite Paving offered us the lowest quote, so we went with them.
Due to the nonstop rain this February, the job ended up taking longer than expected. After they did it initially, the surface was a little bit rough with a lot of granular particles. However, the contractor promised to come back and slurry it on top. And a couple of weeks later when the rain started slowing down, he came back and finished the work.
That follow-up – the fact that he made a promise to come back and he kept it – made a very positive impression. Jerry's a friendly guy, really outgoing and easy to work with, but my sister and I agree that his outstanding quality has got to be how you can rely on him.
What advice would you give to other homeowners based on your experience?
Get at least 3 different quotes. This is especially important with such a big job, where prices vary quite a bit.