---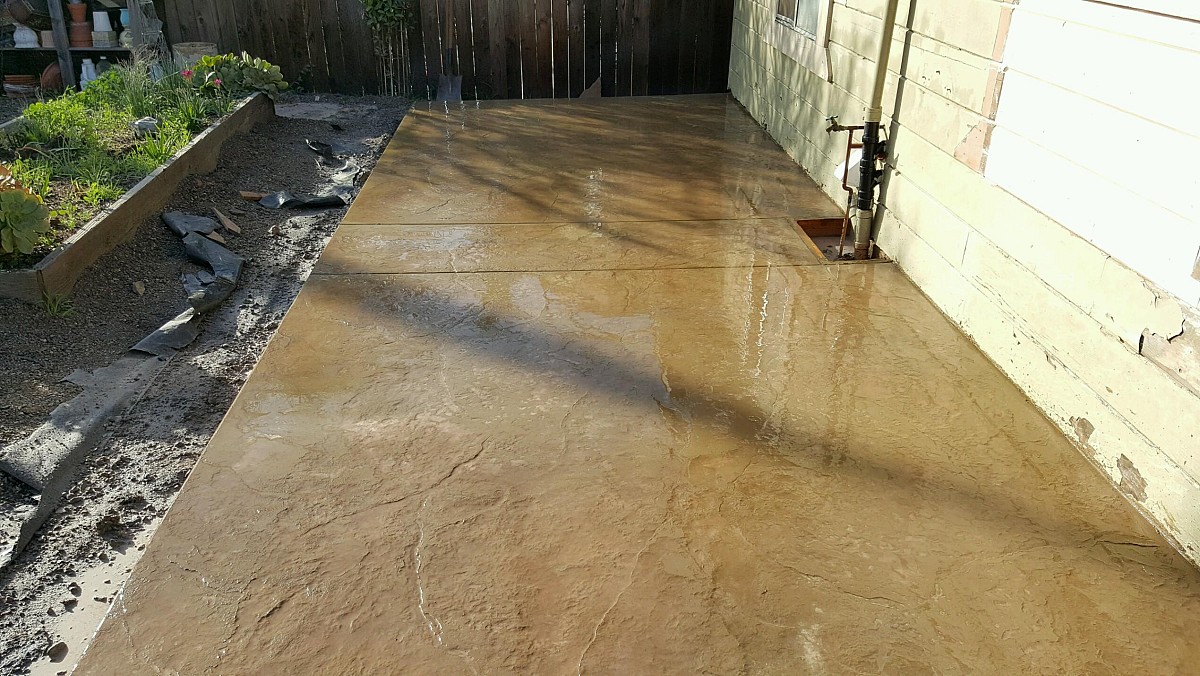 I just put an artist's studio into my detached double garage, with hot and cold water, a half bath, and a little kitchenette area. I also wanted to add a small patio, only about 20 X 8 feet.
I found Andy when I did a search online for "Ventura concrete contractors" and his name came up, actually via Yelp. I started going through the testimonials people had written and there were rave reviews about what great work he did, how he was accountable and on time, how detail-oriented he was, and how polite his crew was. There were so many positive testimonials that I read only about the first 10 or 12. Then I just thought, "That's enough!"
Everyone in the area was so, so happy with him. And I was too, most definitely. Just as the reviews said, he was accountable, he was on time, he came right in at the price he gave me ... he was just fabulous. And his crew was so polite.
He was in and out in about 3 days: a day of prep, then the day that they poured, then they came back on a Thursday to remove the forms and do their cleanup. I'm still waiting for it to be sealed -- you have to wait a certain amount of time. He said a lot of customers do their own sealing, but I decided, " Give me a price and let him do it." Maybe if it has to be done again in future years, I'll do it, but I may never get around to it.
The patio is on the back end of the house and I have a big 500-square foot composite deck with a Jacuzzi and nice seating area, so I really haven't used it yet because I haven't finished the project. There are other things I want to do in that area, such as putting up a privacy screen and landscaping around it.
What really struck me about Andy was that he said, "Not only do I love concrete work but I love the artistic work and choices I can make with the color and the design, the stamping and helping customers create the color and the look that they want."
I saw how jazzed he was about what he does for a living. He wasn't just laying concrete; he really took great, great pride in what he did. He was topnotch all around. I just can't rave enough about him.
Save