How to Organize a One-Car Garage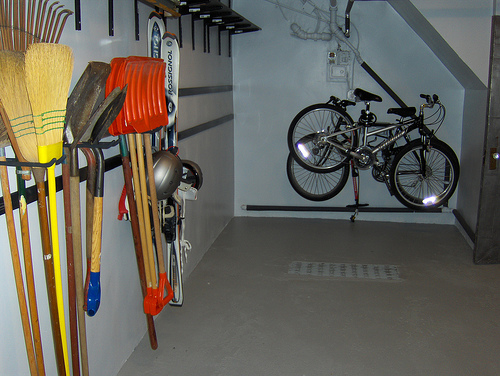 Tools, bikes, mowers, DIY project materials, gardening equipment and other gear have too often squeezed the car out of my one-car garage. But just in time for winter's frosty morning windshields (and as a surprise anniversary gift for my wife), I organized our one-car garage. There are plenty of great ways to organize a one-car garage — either to fit a car or just to reach all your tools and gear more easily.
Even a small garage can be an accessible tool repository, storage site, workshop and carport with the right organization items. Let's get started!
Get tools off the floor
There are plenty of ways to organize all the rakes, shovels, hoses, ladders and other large tools, including standing racks with holes or clips for each item. However, these are inconvenient, and they take up too much premium floor space.
The better alternative is a DIY or commercial wall-mounted hanging rack. This can be as simple as mounting two pieces of lumber horizontally on the wall, and drilling in hooks or even large nails for each tool and piece of equipment.
A more elegant and efficient solution is a set of wire grids and hooks, such as this Schulte system. The company sells a variety of hooks, loops and baskets to mount on the wire grid. This saves floor space by allowing you to hang tools on top of each other or alternate the direction of shovelheads, for example.
To determine the ideal height and size of the grid, mock up your whole tool layout horizontally on your driveway. This system should put all the tools and other equipment flush against the wall, leaving more room for the car or other storage. The tools will also be easier to find on their dedicated hooks than piled in a bucket or stacked in a corner.
Of course, all hanging racks and other storage units ought to be securely fastened to studs wherever possible. If necessary, use drywall anchors between studs. Concrete screws are also available for hanging storage units on concrete walls. Just be sure to pre-drill pilot holes to the width specified on your concrete screws, and to drill at least an extra ¼-inch deeper than the screw length.
Build a workshop
Even a small garage should have room against the back wall for a compact workshop. Again, some upfront effort will pay off in better organization and more efficient use of space.
Start with a set of base cabinets with a durable countertop. It doesn't have to be anything pretty or fancy. You might be able to find cheap discarded kitchen cabinets at a home improvement resale outlet or on local sites such as Craigslist or Freecycle. If you need to buy new items, ready-to-assemble medium-density fiberboard cabinets and laminate countertops are inexpensive and sturdy.
The next step, and possibly the more important piece of the organized one-car garage puzzle, is mounting a pegboard. These are even more versatile than wire mounting racks. They accommodate all manner of hooks, cups and shelves for all the tools and equipment you need in the garage.
Pay a little extra for a galvanized steel board. They are more attractive than particle board alternatives, and they can handle heavier tools. Also try drawing a marker line around each tool while hanging so you can easily return it to the right spot and keep everything properly organized.
Get out of there
Another step in organizing a small garage is getting bulky and unnecessary items outside. Consider building a small waterproof shed against the outside garage wall for your trash barrels or garden equipment.
For everything else, find ways to get them off the floor or into a smaller space. Bikes can hang from the ceiling on vinyl-coated hooks. Camping gear and coolers can chill on wall- or ceiling-mounted shelves. (You might want to hire a carpenter who'll construct built-ins to maximize your space.)
The only way to find anything in a one-car garage, let alone park the car, is to get organized with some handy tips and organizers.
Updated June 4, 2018.
Looking for a Pro? Call us at (866) 441-6648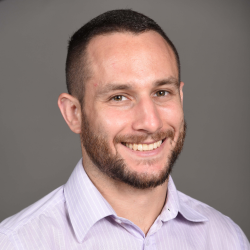 Top Cities Covered by our Remodeling Contractors