Garage Floor Replacement & Repair - Cost & More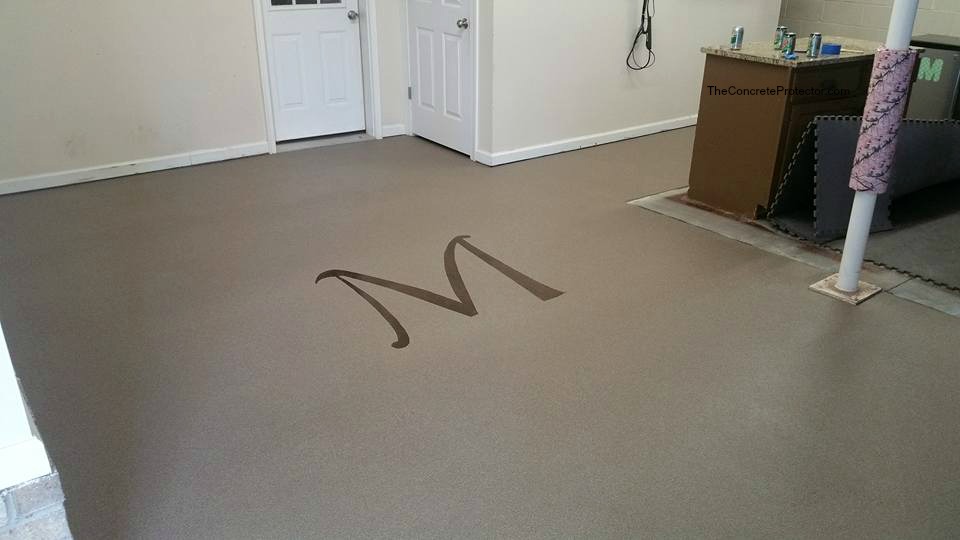 Garage Floor Crack Repair: When You Need It, How Much It Costs
Garage floors have a hard life. They are subject to a lot of pressure as you drive over them, as well as extremes of temperature and abuse from oil drips and substances brought in on your tires. As a result, they might end up cracking, crumbling, shifting, or (in the worst case scenario) caving in. Call a local concrete contractor for a consultation if you spot any signs of damage, to find out whether you need garage floor replacement or repair.
Why Garage Floors Crack
Garage floors crack - It's inevitable. Concrete is a material that doesn't bend nor stretches without it breaking or cracking. However, depending on the weather and temperature, it does shrink and expand which as a result it cracks.
Usually, garage floors will be built with contraction joints that will permit for this cracking. These contraction joints are usually deep grooves or saw cut joints. They can be seen in a two-door garage as four separate slabs. The grooves create a weakened line in the concrete and it allows cracks to follow the groove instead of across the surface.
Unfortunately, you can still get cracks in other parts of the garage even with the contraction joints. This can be caused by the settling of the earth underneath the slab or other variable out of your control.
Good news! The majority of cracks are environmental rather than structural. This means they can be repaired.
When To Replace Your Garage Floor
You may be tempted to try a repair for the concrete of your garage floor, possibly even a DIY fix using a coating such as epoxy. However, if you find that the floor has seriously cracked or crumbled, the cracks are likely to reoccur even after being patched up. Another red flag is a floor slab that has shifted or dropped.
The cause of these problems could be:
Incomplete prep work before the floor was originally installed, such as inadequate soil compaction or insufficient reinforcement


Poor concrete mix, perhaps with low quality aggregate such as iron pyrite (which has corroded over time)


Water damage due to either inadequate floor drainage or moisture coming from cracks in the foundation


Freeze-thaw cycle in winter, due to the fact that garages are often heated minimally or not at all


Concrete gradually settling in place as the soil shifts


Salt-based deicer brought in on car tires in winter, which gradually erodes the concrete flooring
In all the above cases, it is recommended to completely replace the floor to prevent serious problems in the future. If you are not sure how to proceed, you might want to bring in a building engineer for advice.
Cost To Replace a Garage Floor
The base cost to install a concrete floor replacement will be approximately $6-15 per square foot. But there are a number of additional details that you'll need to take into account, to arrive at the final price. These may include:
Accessibility of the garage. Your driveway may be perfectly wide enough for your car, yet too narrow for a concrete truck, requiring transportation of the concrete mix by wheelbarrow.


Condition of your existing floor. If the floor is a total write-off, your concrete contractor will recommend tearing it out before you proceed with the repour. Demo, removal, and haulage of the rubble will tend to add significantly to your project cost.


Desired thickness of concrete (normally 4 to 6 inches)


Type of reinforcement to be used


Leveling of the soil if necessary


Additional requirements per your regional building code -- for example, raised edges or Styrofoam installation under the concrete. Check with your local building authority before planning the project.


Underfloor heating for a garage that will double as living or working space, like a home office, workshop, or exercise room
Garage Floor Replacement Process
Empty the garage. Find alternative parking for your vehicles and storage for appliances and other belongings usually kept in the garage. (A great opportunity to declutter!)


Demolish and remove the current flooring.


Excavate deeper to reach solid ground.


Repair the foundation or reinforce as necessary.


Install a geotextile membrane.


Set up a drain for the garage.


Fill in the area with gravel (3/4") and compact it.


Put in place a vapor barrier.


Install wire mesh or fiber mesh as reinforcement.


Pour concrete for the new floor.


Allow the concrete floor to cure properly before moving car(s), bicycles, etc., as well as stored items, back into the garage.
DIY Garage Floor Crack Repair
You may be looking to extend the life of the concrete slab or epoxy your garage floor, and sometimes repairing the cracks can be easy and effective for you to do on your own.
Materials and tools needed:
Workshop vacuum
Stiff-bristled brush
Scraper
Chisel
Ball-peen hammer
Broom
Dustpan
Trowels
Knee Pads
Gloves
Safety goggles
Concrete crack filler
Steps 1: Be sure to clean the cracks with a wire brush or a diamond grinder. Sweep away any debris and vacuum the cracks.
Step 2: Breakaway and deteriorating edges using a chisel and hammer. You can do this by creating either an inverted V-shape or vertical edges. Be sure to clean again after this step!
Step 3: Cut the nozzle on the bottle of the concrete filler to match the size of the cracks. Begin to fill the cracks slowly. Give it a few minutes to settle and top of areas if necessary.
Step 4: Smooth out any excess with a trowel.
Step 5: Allow the filler to cure overnight. Add more filler the next day, if necessary.
Laura Firszt writes for networx.com.
Looking for a Pro? Call us at (866) 441-6648