Green Underlaying Materials for Floating Floors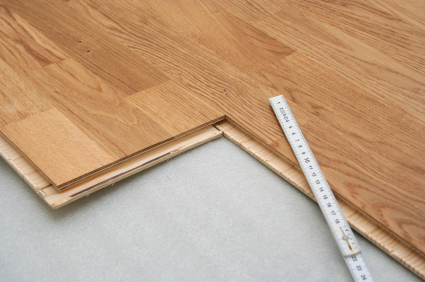 Sustainable flooring should start under your floorboards. There are plenty of green underlay options. Be sure to consider toxicity, recycled content, and insulation when choosing what to place under the floors.
First, don't try to reduce your use of "stuff" by skipping the underlay (that's the layer of material set atop your subfloor to provide a smooth surface) before you install new flooring. Your frugality might be counterproductive if it shortens the floor's life expectancy. An underlay can keep moisture and mold off the floors. Bamboo, cork, laminates, or other floating floors may also develop cracks and gaps and wear down faster without a soft cushion. Finally, underlay tends to block noise and make flooring more flexible, so it is easier on the knees.
Toxicity
Nasty chemicals are often the easiest way for manufacturers to create a flexible, mold- and noise-resistant insulator. For our planet's health, avoid toxic chemicals and minimize volatile organic compounds. For your health, look for formaldehyde-free, antimicrobial and hypoallergenic materials. Don't assume a natural material, such as wool or wood, is pure. It might be chemically enhanced to inhibit mold and moisture. On the other hand, some synthetic rubber and polyurethane products may be formulated with minimal VOCs, and could be safer for allergy sufferers.
Recycled and Renewable Content
It can be hard to find underlay with large amounts of recycled content, but CeraZorb Green is a widely applicable option. The material is 92 percent recycled rubber. Designed for use with a thin-set mortar under tile, but also suitable for hardwood and floating wood floors, it's moisture resistant and designed for easy installation.
The next best thing is a renewable virgin material, and here a few options are available:
Cork underlay certainly fills the bill. Cork is a rapidly renewable bark, and stripping the bark is actually thought to be beneficial for the tree, extending its lifespan. Consider putting a soft cork underlay under a solid cork floor.


Likewise, try wood under wood. Redupax is designed for use under floating laminate and engineered wood floors. It is primarily compressed wood certified by the Forest Stewardship Council. Note that the manufacturer does not promote Redupax as VOC- or formaldehyde-free.


Another option for floating-floor underlay is a 100-percent sheep wool covering. Remember, though, that wool is a common allergen.
Our insulation advice may seem counterintuitive. On energy-efficient radiant heat flooring, ignore all the standard sustainability advice about maximizing insulation R-values. You need more heat to come through the floor, so lower R-values are better. On the other hand, maximize sound insulation no matter what the flooring or sub-floor may be. Wool and cork block both sound and heat, so they're not a great option for radiant heat applications, but highly recommended for other floors.
Don't forget to consider sustainability when choosing an underlay for floating floors. Cork, recycled rubber, and wool are among the many green flooring underlay options.
Updated September 6, 2018.
Looking for a Pro? Call us at (866) 441-6648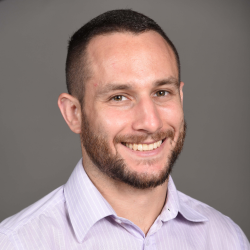 Top Cities Covered by our Carpenters