---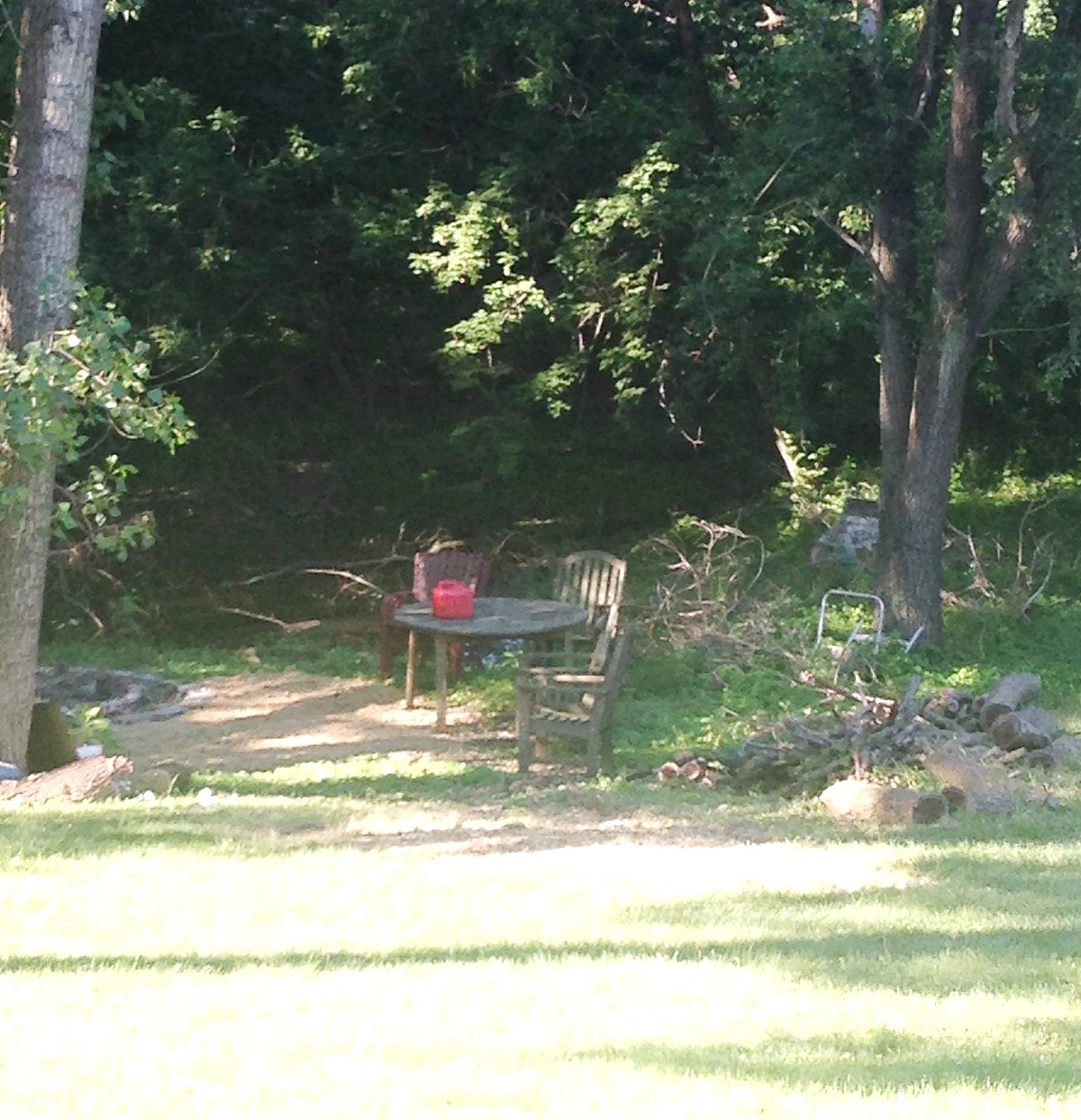 My poor mulberry tree was dying slowly. It was really, really tall and the roots were rising. I knew that eventually I had to get rid of it. Mother Nature just kind of pushed me along a little when the tree split into three parts.
The first third fell by itself ,over the winter when we had a really bad ice storm. Come spring, we cleaned that up. I kept looking at the tree, saying, "I don't know. Maybe it could survive." And then we had another storm, a thunderstorm this time, and the second third went down. We just had one third of the mulberry left, which was hanging right over our home. I thought, "Another storm, and there goes my house."
Thank goodness the first two-thirds did not do any damage, but when the second piece fell, that's when I called for help.
When I googled to find a tree service near me, I happened to come across the Networx site and said to myself, "All right, let me try this." This is the first time I ever ran into Networx. I ended up getting 10 different quotes from different sources. Lo and behold … out of the 10, the individual from Networx, Armando of Berumen Tree Removal is the one I went with. Not only was he on the less expensive side, he provided the best customer service.
I am so happy with him. That evening, once I submitted my information, he sent me an email and in the morning he called me to let me know he was going to come look at the tree while I was at work. Within the hour, he texted me a quote. All the other individuals left me quotes or business cards in my mailbox, which I found when I came home. Either that or I actually had to call and ask them, "Did you have a chance to come to my home?" And they would answer, "Oh, yeah, here's the quote."
Even though somebody else might have come in a little bit cheaper, I still felt the most comfortable with Armando because he was there every step of the way. He did all the work of contacting me from A to Z. All I had to do was just sit back and relax, versus having to chase someone down for a quote.
His crew did a phenomenal job. My backyard's not that small but it was still a tight space to work in. Not just anyone could do it; it had to be a professional. There were 2 workers who climbed the tree with ropes and gradually cut it down. Then there was another man to help them to remove all the debris and put it in the mulcher, plus a fourth guy that would leave with the truck to go dump loads of wood.
They worked on the project a total of maybe 4 or 5 hours, which I thought was very impressive because there was a lot of stuff to get rid of. They ground the stump, they ran the roots, and spread the rest of the leftover mulch around my firepit.
Once they left, you would never have guessed there used to be something there. I don't know if the pictures do it justice. It's a huge difference. We look at our backyard and go, "Wow, it's so empty!"
For now we don't have any plans for the space. We're just going to leave it open and enjoy it. One problem is that now the yard doesn't have a whole lot of shade; it's all in the sun. My 2 girls keep saying, "Mo-o-om, we have to plant another tree!" My reply is, "Well, we might plant one someplace else, but not right there in the middle."
I am definitely going to use Networx going forward. The experience I had with this individual only tells me the kind of people that you recommend. This is going to be my first stop every single time I need a project outside my realm. I just hope that everyone else is as wonderful as Armando was.