Aluminum Garage Doors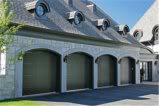 Aluminum garage doors have very similar characteristics to steel garage doors. Like steel, aluminum garage doors are wood-grain embossed to resemble wood garage doors, but with the advantages of metal. Aluminum garage doors are popular because of their affordable prices, excellent appearance and vast color selection, but there is one major drawback, as well.
Let's take a closer look at the pros and con of aluminum garage doors.
Aluminum Garage Door Pros
Price: Aluminum garage doors can run as low as $400-$700, somewhat less than steel garage doors (with a difference of about $200 for comparable doors). They are approximately half the cost of wood garage doors. Although insulated aluminum garage doors are more expensive, running from $1,000 to $1,300, they will reduce heating costs for your garage -- and your home, if you have an attached garage.


Light weight: Aluminum doors are extremely light in weight, making them simpler to install. Since they are lightweight, they are easier on the garage mechanisms, notably the torsion spring, which will help the doors to function efficiently and to last longer. They are also easier to open manually in the event of a power outage.


Rust resistance. Unlike steel, aluminum garage doors will not rust when exposed to moisture. They are also resistant to saltwater. This quality keeps them looking good and performing well in all types of climates.


Insect, rot, and crack resistance. Unlike wood, aluminum garage doors will never rot, decay, crack, or become infested by insect pests such as termites.


Low maintenance. The only maintenance your aluminum garage doors will need is an occasional wash-down with a garden hose or pressure washer. They do not require any type of finishing, although you can paint them if you choose.


Color selection: Aluminum garage doors are available in a vast selection of colors. They may also be textured or embossed for a stylish look.


Good for insulation: Insulation can be added to aluminum garage doors, increasing their energy efficiency. Check with the manufacturer, though, to see how much weight may safely be added without affecting the function.


Eco-friendliness: Aluminum is 100 percent recyclable. When your door needs to be replaced, you can recycle your old aluminum garage door and give the environment a break.
Aluminum Garage Door Con
The one serious drawback to aluminum garage doors is that they dent easily – for example, from hailstorms or kids playing ball against the doors. Dent repair is difficult and expensive. If you expect your garage door to be subjected to lots of bumps and dents, choose a different material. If not, then aluminum may be a great choice for you.
Make sure to find a reliable garage door contractor to install your garage door.
Updated August 29, 2018.
Looking for a Pro? Call us at (866) 441-6648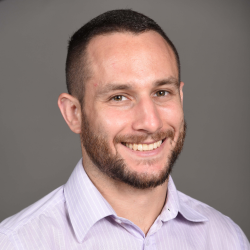 Garage door Average Costs
Top Cities Covered by our Garage Door Pros