Steel Garage Doors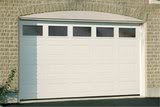 When discussing steel garage doors, the first thing that should come to mind is: selection! Steel garage doors are the most popular garage door installed in US homes. The choices of style, color and decorative options are seemingly endless. Below are some of the fantastic qualities of steel garage doors.
Durability
Durability is one of the most important factors for a garage door, and steel garage doors rank #1 in durability compared to wood, aluminum or fiberglass. Not only are steel garage doors durable, but they are also very secure. So whether your garage houses your car or your workshop, you will know that it's as safe as can be with a steel garage door.
No Rusting
Most steel garage doors are manufactured with a baked-on polyester finish or they are made of galvanized steel; either way, they won't rust or require painting.
Low-Maintenance
Steel garage doors are known for their low maintenance. With no warping, cracking or chipping, how much maintenance could there be?
Style
With embossing, steel garage doors look very close to wooden garage doors. There are other options, too, when it comes to steel garage doors, such as decorative windows and a wide array of color choices. Many of the steel garage doors are made to look like wood ones, including the use of flush, recessed or raised panels. Plus, there are also horizontal and ribbed designs.
Good Insulating Capabilities
High-quality steel doors have excellent foam insulation. Insulation is important for a garage door because it helps keep your garage cool in the summer and warm in the winter, which is especially important if you use your garage as a work or play area. The foam insulation also makes the door lighter, quieter and easier to operate than some other options.
Cost
You can get a new, standard steel garage door (including installation costs) for under $1,000, which isn't very much when you consider what you're getting. Just make sure the garage door is properly installed by a professional garage door contractor. Also keep in mind that the cost of good-quality steel garage doors starts at about $750.
The Disadvantages
There are not many significant disadvantages to steel garage doors. The two worth mentioning are that they can dent easily and are susceptible to fading over time.
Looking for a Pro? Call us at (866) 441-6648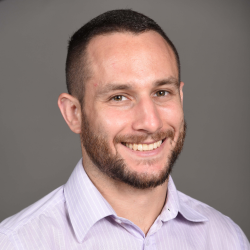 Garage door Average Costs
Top Cities Covered by our Garage Door Pros