Commercial Overhead Doors -- Built to Take a Beating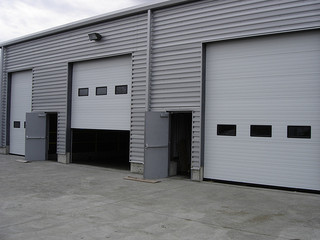 Looking to install or replace commercial overhead doors? Remember Job #1 -- these doors have got to be built for endurance and efficiency. They frequently are required to open and close hundreds of times a day, often for people who are in a heck of a hurry to get in or out of your building. What's more, they need to be lightweight yet able to stand up to every kind of weather your local climate may throw at them. On top of all that, your customers or other visitors expect your premises to look presentable and welcoming. But there's even more to selecting the right doors. Here is a list of what to look for in overhead doors that will stand the test of time.
1. Built with your end use in mind. The doors to a fire station or emergency health facility, for example, must be built for speed and ease of both exit and entrance.
2. Customizable to the individual needs of your enterprise.
3. Secure. Loading dock doors should offer easy access to authorized commercial vehicles during work hours, while protecting your valuable inventory and/or equipment when you're closed for business.
4. Safe. Doors must safeguard the wellbeing of building personnel and visitors. A sensing edge or electric eye feature is essential in order to protect human beings from harm when commercial overhead doors are in the process of closing.
5. User-friendly. For any type of purpose, commercial overhead door installation, repair, or replacement should be fast and easy to accomplish on site with a minimum of disruption or downtime. Parts should be readily and quickly available.
6. Manufactured of suitable material in the appropriate style. The most common overhead door materials are steel, aluminum, and glass. Styles include sectional, rolling steel, and rolling sheet doors, for applications ranging from light-duty all the way to extra-heavy-duty.
7. Durable. Both the doors' material and their finish should be resistant to harsh weather conditions and wear and tear. Powder coating or baked-on finishes are preferable to standard paint, due to their relative toughness.
8. Fire safe.
9. Low maintenance. Overhead doors should require a minimum of cleaning and upkeep.
10. Quiet. The operation of your commercial overhead doors should be quiet, to avoid disturbance to the building's occupants. In addition, they should function to help exclude outdoor noise where appropriate
11. Equipped with windows where necessary. Light transmission and/or visual access might be important or essential to your intended use. This may be provided via windows, for example, with tinted glass if appropriate.
12. Relatively lightweight.
13. Thermally efficient. Doors should be designed to minimize air infiltration. If insulated, they should have a high R-value. Weather stripping to exclude drafts is also desirable.
14. Suitable for local wind load requirements. Doors should be appropriately reinforced as required by the building code in your area.
15. Eco-friendly. Doors should be manufactured free of chlorofluorocarbons (CFCs), chemicals which are damaging to the earth's ozone layer.
16. Guaranteed. The door themselves and their operating system should be backed up by a solid warranty.
Laura Firszt writes for networx.com.
Related Articles
Looking for a Pro? Call us at (866) 441-6648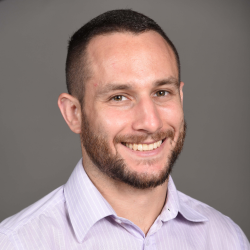 Garage door Average Costs
Top Cities Covered by our Garage Door Pros