How Much Does it Cost to Remodel a Bathroom?
Planning to upgrade a bathroom (or two)? The average cost to remodel a bathroom is approximately $6,310 to $15,834.
However, the above figures can vary a great deal. The cost of bathroom remodeling can range depending on the cabinets, faucets, flooring, and overall bathroom fixtures you decide to go with. To illustrate, an elaborate master bathroom may cost upwards of $25,000.
On the other hand, you can refresh a small-to-medium bathroom on a tight budget by simply painting it and replacing the essential bathroom fixtures. In fact, that is the cheapest way to remodel a bathroom, coming in at about $3,000-$7,000. It's also the fastest, important when you have only a single bathroom for your household.

Understanding the Renovation Cost to Remodel a Bathroom
By now you might be scratching your head and saying, "Three thousand dollars? Twenty-five thousand dollars? That's a pretty big spread in bathroom remodeling costs. What makes up the cost to remodel a bathroom?"
Good question. The answer varies, due to the enormous range of components you might want to include in your bathroom remodeling project, such as:
Expanding the floor space and/or dramatically altering the room layout.
Transforming a powder room into a full bathroom.
Replacement or refurbishing of plumbing fixtures (toilet, bathtub, sink).
Addition of fixtures such as a bidet or a separate shower.
Replacing drywall on walls and ceiling.
Retiling shower and sink backsplash (which may include replacing tile backer board).
Replacement of vanity cabinet, countertop, and basin.
New flooring, with possibly underfloor heating.
Installation of new lighting.
Addition of storage such as closed cabinets or shelving.
Painting.
Upgrade of faucets and hardware.
Installing a bathroom fan or other ventilation system.
Universal design/accessibility with sill-less shower, grab bars, and so on.
Luxury plumbing features, such as a steam shower, deep soaker tub, or air bath.
In addition, the quality of materials you choose and regional differences in prices for home improvement professionals will impact the renovation cost.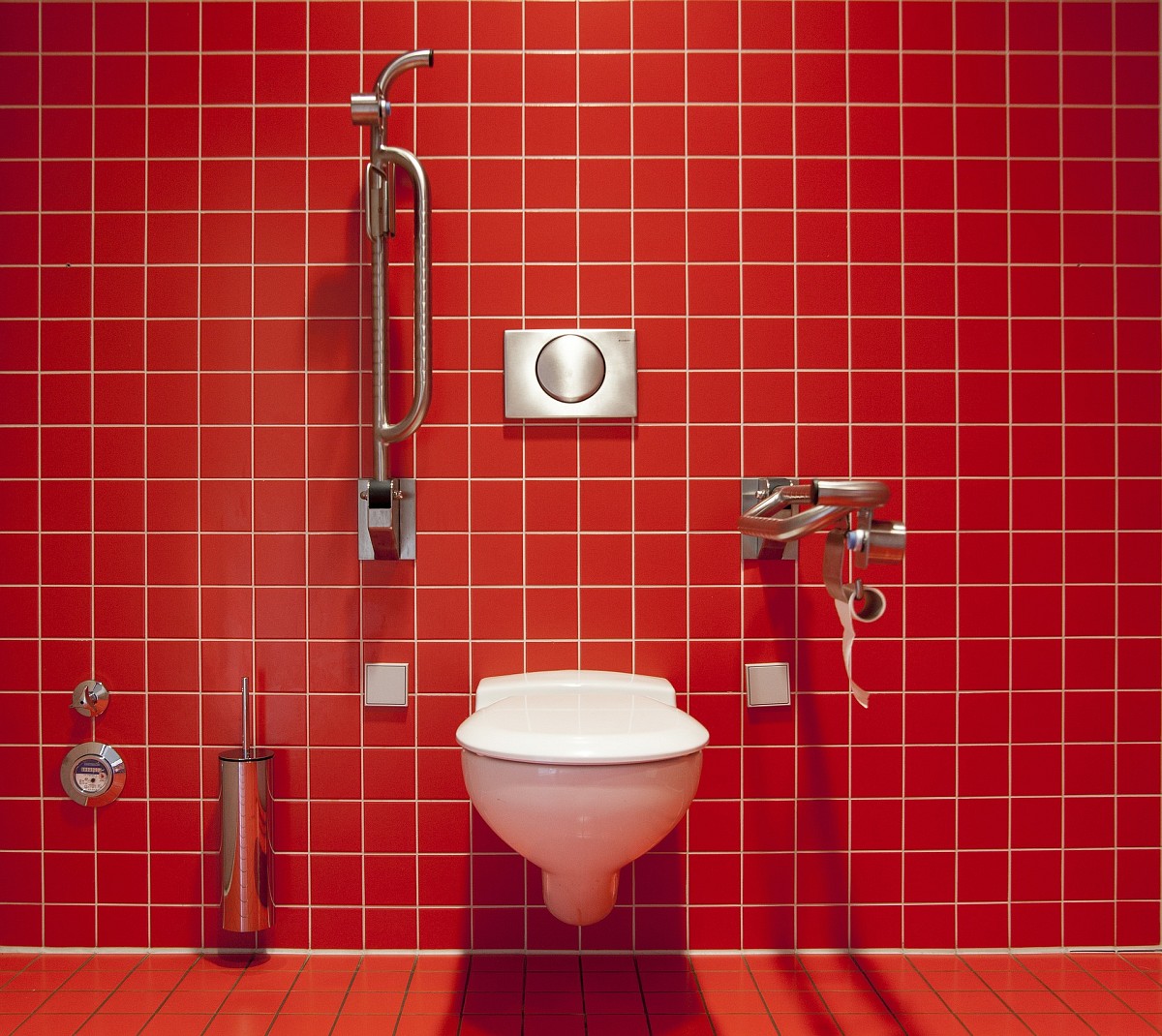 How Much Should You Spend on a Bathroom Renovation?
Money.com recommends that the average cost for a bathroom remodel should equal 5 percent of your home's total current value. A full gut-job master bathroom suite should run about 10 percent of home value. That means if, say, your home is worth $250,000 today, you should spend about $12,500 to $25,000.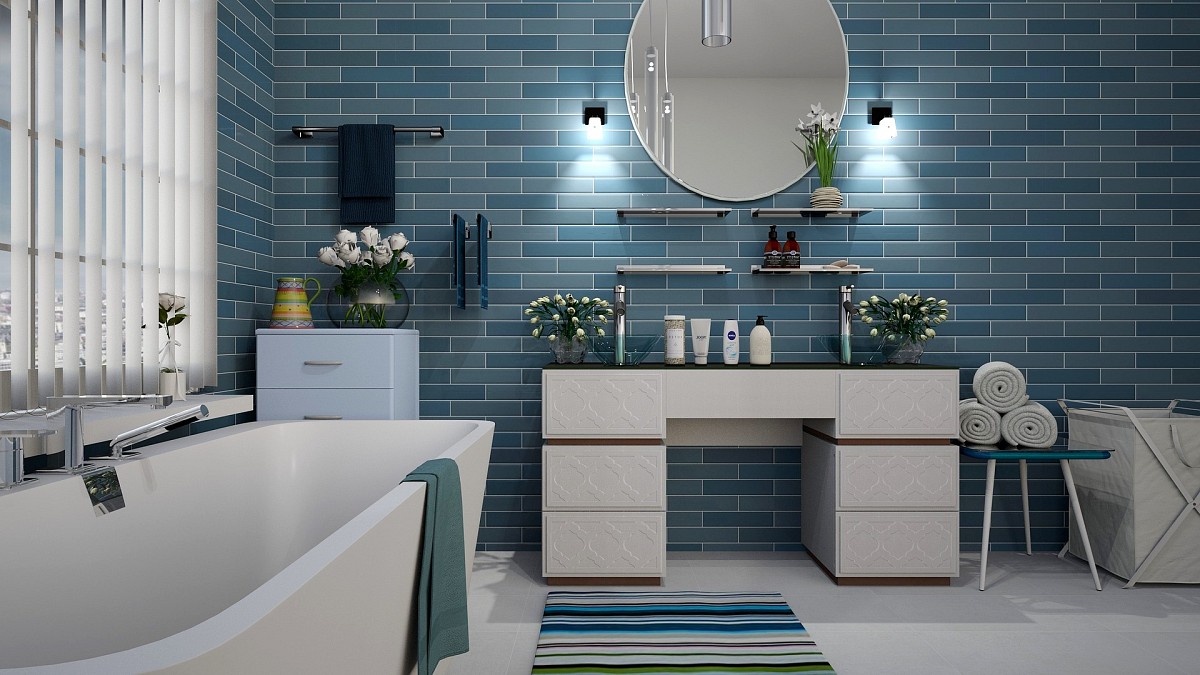 How Much Does it Cost To Remodel a Bathroom?
Here's a surprising fact: While the cost to remodel a small bathroom is less than that of a mega-bath measuring 150 sq ft, the price difference is often not as great as you might think.
Fixed costs: Renovating any bathroom requires the same basic fixtures: toilet, vanity and sink, shower, and possibly a bathtub.
Variable costs: Renovating a small bathroom will take smaller quantities of materials such as wall tile and flooring. Labor costs to install these will also be slightly less.
Full bathroom vs powder room or 3/4 bathroom: A full bathroom includes a toilet, sink, and tub/shower. Remodeling a powder room (just a toilet and hand basin) or a 3/4 bath (toilet, sink, and only a stall shower) involves fewer plumbing fixtures and will usually cost less.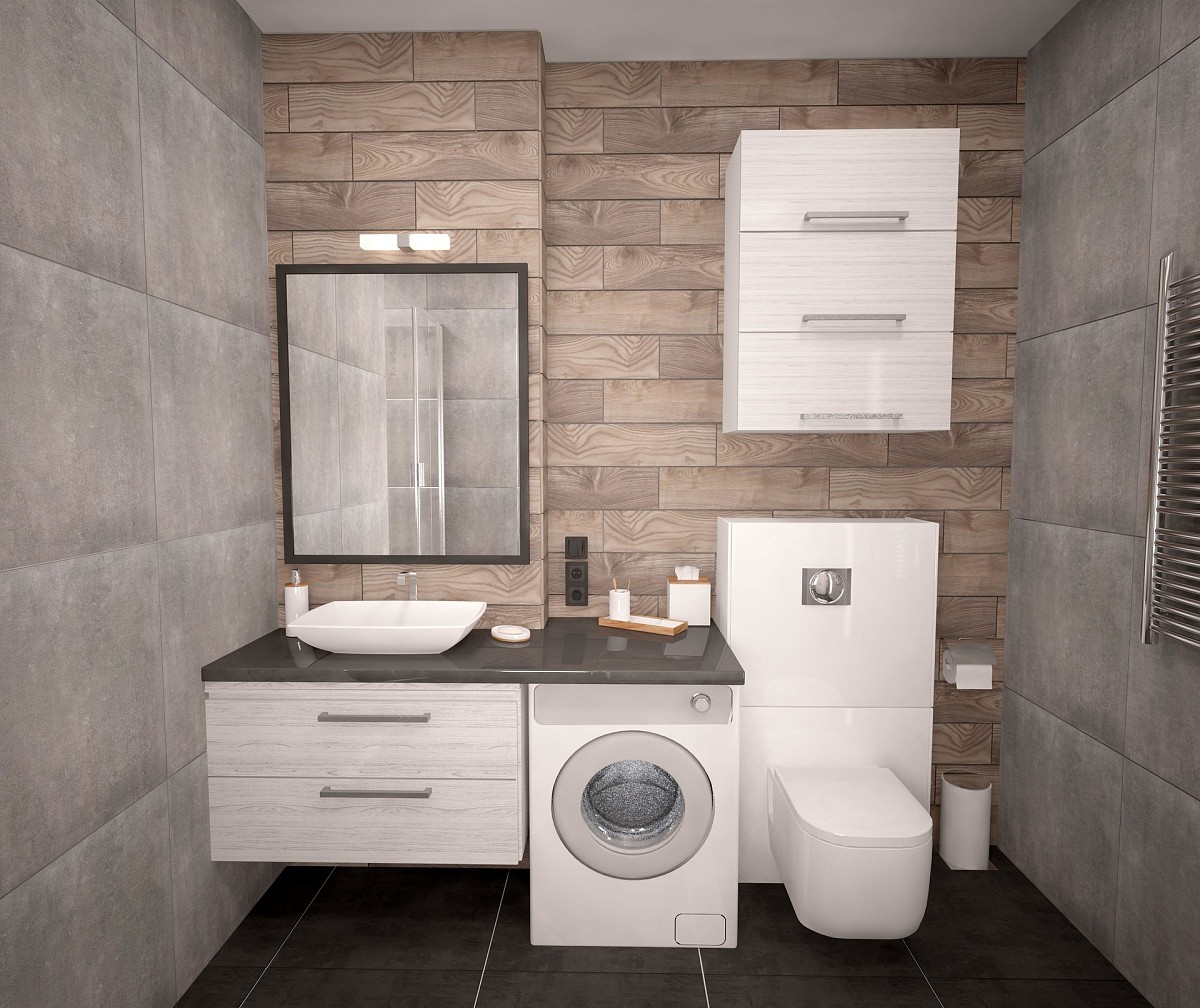 Bathroom Remodel Planning
For a large-scale project, consider enlisting the services of an interior designer who specializes in bathrooms. Even if your project (and budget) is relatively small, ask yourself the same question that a designer would: What is your purpose in tackling this renovation?
create a functional space with more storage,
upgrade your bathroom in terms of looks, luxury, or eco-friendliness
increase your home's eye appeal and resale value
all of the above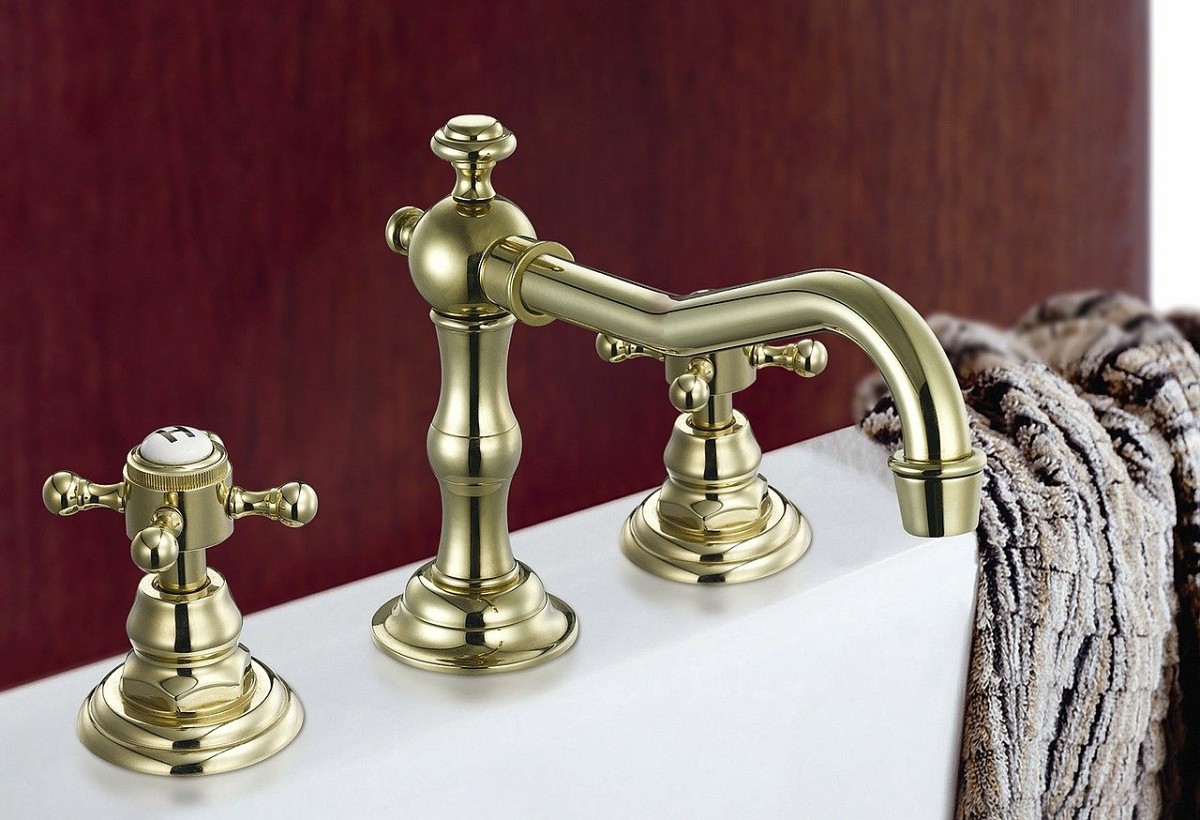 The Good News about Remodeling Your Bathroom
The good news about remodeling one or more of the bathrooms in your home is that you can get the work done at a wide range of price points.
What's more, if your finances are tight, it may be possible for you to tackle the project in stages, especially if you are keeping the same layout. For example, replace your tub immediately and then install a new vanity further down the road.
If the sky's the limit, lucky you! Today's bathroom no longer has to be merely functional but can be transformed into the home spa of your dreams.

Bathroom Remodel Cost Factors
Here's a rundown of the basic factors that will push your bathroom remodel toward the lower or higher end of the price range:
| | |
| --- | --- |
| LESS EXPENSIVE BATHROOM REMODEL | MORE EXPENSIVE BATHROOM REMODEL |
| "Off the shelf," stock cabinetry | Custom built cabinet |
| Standard quality or discounted materials | Top quality, latest style materials |
| Keep same floor plan | Move plumbing or expand footprint |
| Repair or refurbish some existing features | Replace everything |
| Do part of the work yourself | Hire professionals for all tasks |
| Basic fixtures, single sink | Built-ins. Double sink |
| Partially tiled walls | Fully tiled to ceiling height |

Compare Bathroom Remodel Costs: Budget, Midrange, and High-End
Check out the approximate costs for 3 types of bathroom remodel -- budget, midrange, and high end -- and what you can expect from each.
$3,000 - $10,000 BUDGET BATHROOM REMODEL COST
| | |
| --- | --- |
| Bathroom Feature | Remodeling Options |
| Plumbing Fixtures and Fittings | Refinish existing fixtures OR replace with inexpensive options like a kit shower. |
| Countertop | Install inexpensive materials: laminate, cultured marble, or low-end granite. |
| Electrical | Install stock energy-efficient LED lighting overhead. |
| Flooring | Keep current floor. OR cover (floating floor) or replace with standard-grade ceramic tile. |
| Vanity and Storage | Refinish vanity or install new contractor-grade unit of laminate or low-end stained wood. Add laminate storage cupboard or shelves. |
| Miscellaneous | Paint bathroom walls. |
| Splurges | Framed mirror. Quality cabinet hardware. Luxury shower head. |
$10,000 - $20,000 MIDRANGE BATHROOM REMODEL COST
| | |
| --- | --- |
| Bathroom Feature | Midrange Remodeling Options |
| Plumbing Fixtures and Fittings | Install better, more efficient fixtures. Possibly separate tub and shower. |
| Countertops | Replace countertops with mid-range granite, marble, or quartz. Build a backsplash of glass tile or other high-end material. |
| Electrical | Install higher-grade lighting. Add exhaust fan/heater. |
| Flooring | Replace floor with concrete flooring or better quality ceramic or porcelain tile. |
| Vanity and Storage | Install value-grade vanity, storage, and shelving. Add medicine cabinet. |
| Splurges | Decorative tile insert or entire wall, wainscoting, towel warmer, OR jetted tub. Fog-free mirror. |
$20,000 - $30,000 + HIGH-END BATHROOM REMODEL COST
| | |
| --- | --- |
| Bathroom Feature | High-End Remodeling Options |
| Plumbing Fixtures and Fittings | Install luxury-grade fixtures and fittings. Add a steam shower and/or sauna |
| Countertops | Install countertops of granite, quartz, marble, other stone, or metal. Build a backsplash of tumbled marble or glass tiles. |
| Electrical | Install high-end sconce lighting. |
| Flooring | Install floor top-of-the-line porcelain tile, travertine, or marble, with underfloor heating. |
| Vanity and Storage | Install custom solid wood vanity, storage, and shelving. |
| Splurges | Luxurious tile design with borders and accents. Radiant underfloor heating. Polished-chrome, nickel, or bronze fittings with porcelain handles. |

Cost Breakdown
Materials -- A major bathroom remodel will involve replacement of most or all of the existing: plumbing fixtures (toilet, tub, shower, basin, bidet, etc.), faucets and showerhead, tub/shower surround, countertop, floor, cabinetry, and hardware.


Supplies -- Supplies include necessities such as accessories, adhesives, fittings, finishes, and sealers.


Labor -- A high-end project will normally be overseen by an interior designer or a bathroom design specialist. Your general contractor will be responsible for coordinating the services of other tradesmen.

To cut costs, you could DIY some of the finish work (such as painting). However, all plumbing, electrical, and construction work must be done by licensed professionals to code.

Labor costs will increase if problems such as corroded plumbing lines or mold must be solved.


Cleanup -- Bathroom remodeling often starts with substantial demolition. Before your contractor begins work, confirm the charge to clean up and dispose of old plumbing fixtures, countertops, cabinets, and other construction debris.


Building Permit -- Depending on the extent of the work, your remodeling contractor may need to pull a building permit and pay the required fee.


Estimate -- The initial contractor estimate of the cost of your bathroom remodel, which may include an onsite inspection, is often free. Otherwise, it may be deducted from the total cost of the work.

Bathroom Remodel Return on Investment
Are you planning to sell your home within the next few years? Don't expect to recoup the full cost of your bathroom remodel. Remodeling Magazine's 2019 Cost vs Value report states that the return on investment (ROI) for a midrange bathroom renovation is 67.2 percent, while an upscale bathroom reno garners only a 60.2 percent return.
However, up-to-date, bright bathrooms will add curb appeal and create a favorable impression with home buyers. This tends to sell a home faster and at a price closer to asking.
One Caveat: Despite your personal preferences, if you'll be selling your home, resist the temptation to replace all your bathtubs with stand-alone showers. According to the National Association of Realtors ™, the majority of buyers must have at least one bathroom with a tub.
Get the Most for Your Money
Save money and hassle at the planning stage.

The No. 1 best way to save money on a bathroom

remodeling project

is simply to avoid moving plumbing or changing the layout, especially the position of the toilet.




Stick to the plan. Bathroom design can be a great outlet for your creativity, but once you and your designer have worked out a plan you're happy with, resist the temptation to tweak. (It'll cost you!)


Compare multiple bids on your remodel. Get several bids from reliable licensed remodelers in your area and compare. Whenever possible, don't just check references and reviews – try to see actual examples of the contractors' work.


Cut the cost of your bathroom remodel.

Shop carefully for materials

when planning your remodeling project

. For example, purchase a vanity online or from a big-box store. Buy discontinued shower tile at a bargain price (just make sure to get enough to cover future tile repairs). Opt for affordable alternatives, like vinyl or concrete flooring rather than pricier porcelain floor tile.




Pull permits. Remodeling a bathroom

normally involves

plumbing and electrical work. Don't try to skimp on safety. Make sure you have the required permits and that the work is done to code. This not only protects you and your family, it also maintains your home value when it comes time to sell.


Schedule carefully. Order tile, fixtures, and other materials well in advance to avoid expensive delays. You may need several pros to complete your bathroom remodel – a plumber, electrician, tiler, painter, etc. Try to schedule so you don't have 3 or 4 people all trying to work in the same small space at once and tasks are done in a logical order, such as backer board installation before tiling.


Reduce future water bills. Install economical, environmentally-friendly WaterSense shower heads

and bathroom faucets

when remodeling a bathroom

to reduce water usage.




Do some of the work yourself. Take on a few small, fun DIY parts of the job – for example, build a backsplash for your bathroom vanity.
Cost to Hire a Remodeling contractor
Top Cities Covered by our Remodeling Contractors