How Much Does a Bathtub Replacement or Shower Remodel Cost?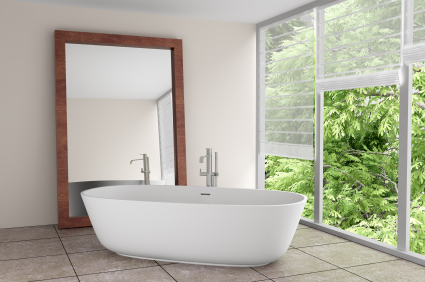 How Much Does a Bathtub Replacement or Shower Remodel Cost?
If you're wondering the price of a bathtub replacement or a shower remodel cost, the short answer is: anywhere from about $1,500 to $5,000, with the national average running about $3,000. If that seems high, you're probably ready to hear the long answer (provided by the rest of this article), which explains why there's usually more to the project than you might expect.
Are you ready to get started on your bathroom remodeling project? Contact a bathroom contractor today and get quotes from pros in your area.
The problem with pricing a tub or shower remodeling project is that replacing a tub or shower is almost never just replacing a tub or shower. It's not like swapping out a dead dishwasher or a cracked toilet or even an ugly, old sink. Most tubs and showers are more or less "built-in" fixtures, and taking them out results in a series of collateral work, such as replacing floor tile and other finishes, making plumbing connections (which are often hard to reach), dealing with sizing issues and considering additional bathroom renovation changes that might make sense while you're tearing everything up anyway.
In most cases, people aren't replacing a bathtub or shower because it has failed or broken, but because it's simply become outdated or too cruddy over the years, or it's never quite fit their "dream bath" image. It could be time to finally have your dream master bathroom or upgrade your guest bathroom to impress friends and family when they come over. When the tub or shower looks bad enough to warrant replacement, chances are the surrounding walls and ceiling could use at least a facelift if not a complete renovation. Every aspect of the project affects the cost, and the price tag for each can vary widely, from the tub or shower unit itself to the surrounding finishes to any of those add-ons you might regret not doing in the long run.
The Low End
On the inexpensive side of things, relatively speaking, is a simple replacement of a tub or shower and minimal patching of the affected surfaces. If the new unit is the same size and configuration of the old one, and the existing plumbing is in good shape, you might even choose to hire a skilled handyman for the project. This has an average bathroom remodel cost in the area of $1,500.
Keep in mind that most contractors will recommend not scrimping too much on the products, since much of the cost here is in the labor. In other words, it's not worth it to save $100 on the cheapest tub or shower you can find if the savings is well under 10% of the total job cost.
The next step up on the renewal scale is to replace an old tub or shower with a fiberglass or plastic insert that includes integrated wall panels. According to Paul Nygren, of Nygren Remodeling, Inc., in Minneapolis, this type of job costs about $2,000 to $3,000. Inserts offer a quick and easy route to a new bathing area that's low-maintenance and well waterproofed. But Nygren finds that when most people are considering a new tub or shower, they're ready for a remodeled bathroom, which brings us to the next level of cost.
The Mid-Range Renewal
Much of Nygren's business involves creating custom shower and/or tub spaces along with a complete bathroom makeover. By his estimate, a typical job that includes replacing an old shower or tub with a custom shower pan, new shower wall tile, a new shower head, a glass surround and a custom glass shower door ranges in cost from about $4,000 to $5,000. Without the custom door, the price drops about $1,000.
Typically, a mid-range project yields clients a totally new bathing experience within their existing space and room configuration. It's when you expand and move the tub or shower that the cost really takes a big jump up. Expanding the new bathroom from an existing master bathroom or a guest bathroom will affect your cost as well. According to Nygren, moving a tub or shower, especially in a small bathroom, alone can add 30% to the job cost, "because it's almost never just moving the fixture," says Nygren. "On top of the plumbing changes, there are new walls to build, and new wall and flooring finishes."
Nygren also offered some interesting insights into the question of moving bathroom fixtures: "Most people start out wanting to move things around. As a designer, I talk this over with them, and we look at what they're really gaining. In the end, unless the project involves moving walls to expand the space, it's very rare to move the plumbing. There's just not enough benefit to justify the added cost." Unless the room has some serious layout problems, he adds, chances are the fixtures are right where they should be, or close enough. The bathroom remodeling cost can increase immensely if the plumbing fixtures need to be moved.
Additional Features That Can Drive Cost Up
Jesse Medina, of Cress Kitchen & Bath, in Denver, gets a fair number of calls for mid-to-upper level tub and shower jobs. "It's generally about the same price range for the average tub or shower replacement. If you're replacing a tub with a tub or a shower with a shower and aren't adding new features, the typical cost is about $3,000 to $5,000. This is when people want a new tub or shower environment, generally for a facelift."
"Clients who want to do more might add a shower seat, expand their existing bathing space, add more showerheads or body sprays and other upgrades. Jobs including expansions tend to be in the $5,000 to $10,000 range," says Medina.
Medina's firm is a design/build operation that handles a wide range of bathroom renovation, and the sky can be the limit. But in terms of shower or tub replacement, one of the common luxury upgrades is converting the space to a steam shower. These shower conversion projects can start at around $5,000 and go up from there. "There's a lot of construction involved—from the plumbing and steam system to the complete waterproofing of the shower area. The walls and ceiling need to be totally waterproofed to protect against the continual moisture." Medina says his firm gets a request for a steam shower about once a week.
Remodeling for Accessibility
Many people replace their tub or shower not because they want to but because they have to. Conventional bathing equipment and spaces can be a major barrier to anyone with limited mobility, and barrier-free facilities can instantly become an absolute necessity. These days, bathroom product manufacturers offer a range of barrier-free showers and tubs, and accessible custom projects are increasingly popular not only among homeowners with current accessibility needs but also those with plans for aging in place as well as an eye toward resale values.
Asked about how often clients replace a standard tub or shower enclosure with a new unit or space designed for accessibility, Paul Nygren says it's a very common request. "I would say that 90% of the showers I do are curbless, or no-threshold. I always try to steer people toward a curbless shower, even if they don't have accessibility needs. They've been doing it that way in Europe for 20 years or more, but it hasn't been as standard here...It just makes sense."
For accessibility compliance, Nygren always installs showers with seats and height-adjustable shower heads or sprayers. He discourages clients from installing accessible tubs with barrier-free doors, citing the problem of having to sit unclothed in the tub while it fills or empties completely (since the door is part of the tub's wall, it can be opened only when the tub is empty). Nygren also agreed that a shower is better for resale value than an accessible tub, because the latter appeals to a much narrower market.
Nygren says that a typical basic conversion of a conventional shower stall to one with no threshold often requires moving a wall or at least exposing the framing in the shower alcove. "The cheapest way to do it is with a 3-piece surround, which is usually in the $3,000 range for the whole job. With custom ceramic tile work, it's more in the $3,000 to $4,000 range." A basic conversion project should include a shower seat, adjustable shower head, grab bars and ADA-compliant sizing and fixture specifications.
Ways to Save Money on Your Tub Replacement or Shower Remodel Project
As a general rule in remodeling, the fewer changes you make to existing structures and fixture locations, the lower the cost. Kelly Bacon, a Colorado-based general contractor sites similar cost figures to Nygren's and Medina's for tub or shower swap-outs and more extensive remodels. When asked about ways to save money on the project, Bacon is careful to point out those aspects that are best left to the bathroom remodel pros (whether it's him or another bathroom remodeling contractor): "A tub or shower involves a few things that you really want to get just right. Setting the tub or shower pan so it's stable and level is really key. If you botch that, the tub flooring might creak or even shift as you walk on it, and chances are it won't drain properly; you'll end up with puddles in the corners of the tub shelf."
Bacon adds that the plumbing is another critical aspect and must be code-compliant. "And if you're doing a custom shower pan or base, you really have to get that waterproofed and sealed properly. That takes experience."
And ways to save money? "Some folks want to do the shower tile themselves, in which case I make sure they understand the importance of grouting properly and sealing all the transition joints (like those between the tiled walls and tub or shower pan) with caulk. Sometimes a plumber will let customers do their own demo work, like if they're moving a drain location in a basement slab." Bacon is open to working with clients who want to pitch in but cautions DIYers to get thorough instruction from their contractors before tackling their own tasks, lest they do more damage than good.
Getting Started
When it's time to hop into your shower (or tub) planning, it's a good idea to talk with a few local pros who specialize in bathroom remodeling. After discussing some options—and getting a sense of the costs in your local market—you'll be better equipped to make the right long-term decisions about the scope of the project. For example, you might decide to spend a little more and go with a custom shower that perfectly fits your space and bathing preferences. On the other hand, you might decide to scale back bigger plans (like that new tile flooring that puts you over budget) when you add up the costs. An experienced remodeling contractor with design savvy can be an ideal resource for planning advice, regardless of your budget.
Check out our handy guide to bathroom remodel cost that also includes information on a typical shower remodel cost.
Looking for a Pro? Call us at (866) 441-6648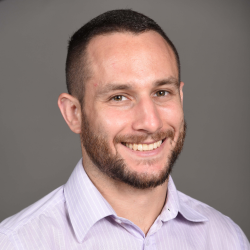 Top Cities Covered by our Remodeling Contractors