---
The Snapshot
Why did you look for a contractor?
Installation of a gas line for our new stove.
Why did you choose this particular contractor?
Fast response, professionalism.
How do you feel about the results?
The wife is happy, so I'm happy.
If a friend asked you for a referral, what would you say about this contractor?
For quality work, I would use him again; I wouldn't even call anybody else.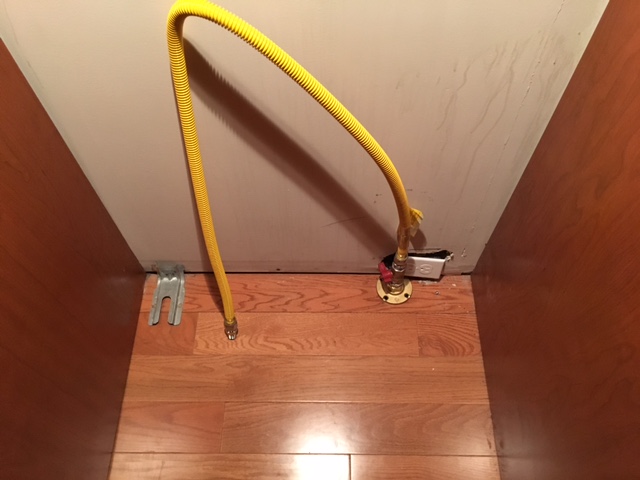 The Full Scoop
Remember Hurricane Sandy? My wife and I sure do. In October 2012 Sandy left 8 inches of water in our home, which had to be gutted and refurbished completely – all new, top to bottom. We were able to move back in December of '13 for 2 ½ years. Then, a year ago, we had to move out of the house again for 6 months so that RREM (Reconstruction, Rehabilitation, Elevation and Mitigation) could lift the house and add a 6-foot foundation.
When we finally got back into our home once again (we were starting to feel like the movie Groundhog Day), our 2 ½-year-old electric stove blew its circuit board and the repair was estimated at $800. We wondered, "Is this going to happen again with an all-electric stove?" Although my wife preferred the electric, simply for the fact that the glass top was easier to clean, we eventually decided, "Let's go back to gas."
We went out on President's Day and picked up a Beko, a real cook's stove, no bells or whistles, all stainless steel.
Now we needed a new gas line installed, since the old one had been cut off during the lfiting. The contractor that lifted the house had a plumber that we were going to use. He didn't show up when he was supposed to give us a quote, though, which ticked me off.
So I went online and found a site for recommended plumbers in my area. Charlie Caswell of Caswell Plumbing, Heating and Remodeling Inc. came up. When I gave him a call, he got right back to me within a half hour and said he'd come take a look." When he came over on a Thursday, I was very impressed with the man. By Saturday morning, he was back with a contract all written up, including details like his insurance coverage.
He was a good salesman and he did excellent, meticulous work.
My wife was very concerned that the stove would be able to go flush against the wall. So while Charlie was putting the pipe in, he called the place where we bought the stove – 3 times!! – and had those salesmen running around taking all sorts of measurements. And when they delivered the stove, hooked it up, and pushed it in, it was perfect.
He also had an electrician come to check the wiring – which, we found out, had been underwired by the electrician that refurbished the house the first time. That was why the electric stove had burnt out, because the circuit board was trying to draw more power than the line was able to give. I wish I could get ahold of that first electrician!
I was really happy with Charlie -- he did a super, highly professional job. He even called me 2 days later to find out how everything went with the installation of the stove. I told him, "You were right on."
What also impressed me was that he reminded me, "After we do this and then turn the gas back on, we're going to have to relight the stove, the fireplace, and the heater." I said, "Oh great, something I didn't even think about."
All too often, people are in and out – BOOM! They want their money and gone. I don't know if Charlie's prices are high, low, or mid-range, but the peace of mind of having a professional who works as carefully as he does is worth it.
What advice would you give to other homeowners based on your experience?
Do your due diligence. Shop around and get several people to give you prices. Ask about their experience with your type of project to see how knowledgeable they are.