---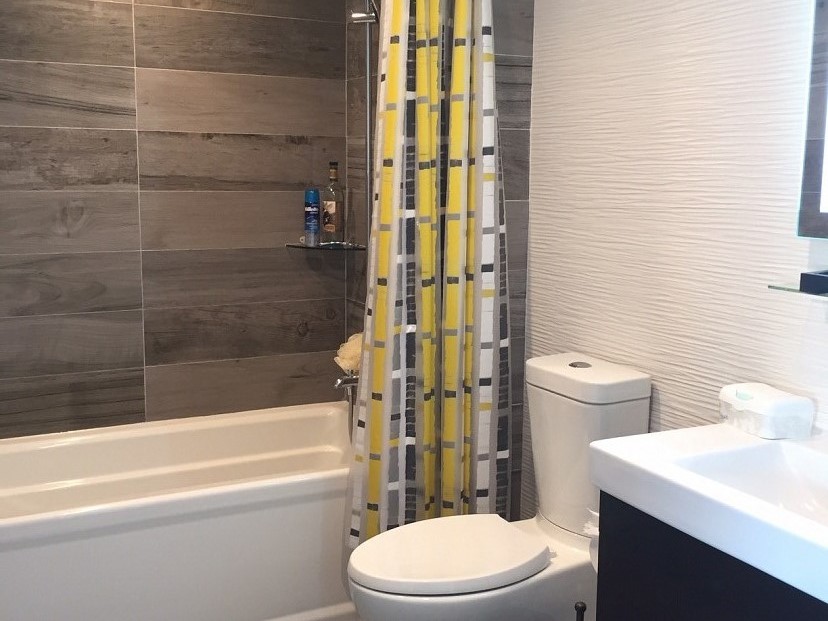 WHAT MY NETWORX CONTRACTOR DID FOR ME: Complete bathroom remodel for the 2 bathrooms in my condo.
WHY I CHOSE HIM: Recommendation from my realtor, reasonable price, modern outlook.
The condo's 2 bathrooms were old-fashioned and I thought, "Well, I'm going to live in the property for 10 years, so why would I not have nicer bathrooms?" I always think bathrooms and kitchens are very important.
I have a realtor friend who uses a particular contractor. To do due diligence, I asked 2 other people to give me quotes as well. One fellow came round -- very old-fashioned. I don't want old-fashioned people because I want LED lighting and modern fixtures. The other people I asked never even came back with a quote.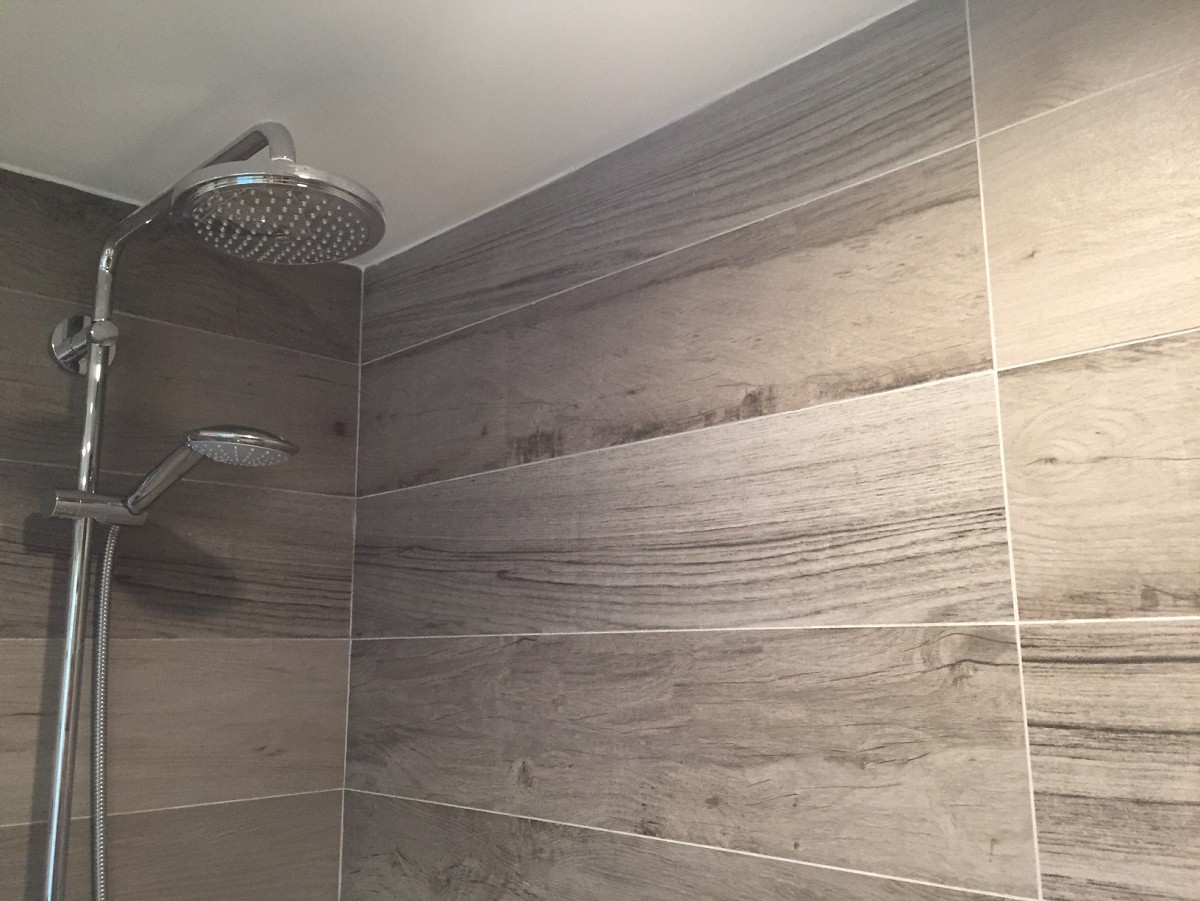 So once I got the quote of the first person, I sort of challenged it till I got to a price that I was comfortable with. Because I'm an engineer, I could judge the work involved, how long it would take. I'm used to paying a daily rate for a contractor, whether it's an electrician, a plumber, whatever. If a job's going to take so many days, I have a figure in my head, same as they do, on a daily rate, what it costs per day for a contractor.
I thought that what he was charging me actually seemed pretty reasonable for Miami.
I would say it was me who chose how it was going to look -- you know, he did give me some ideas, but basically I said what I was going to do. I used his experience of knowing what the final aspect would look like, though.
I was going away from things like steam baths and Jacuzzi baths -- that's all old-fashioned, that. People -- in my view -- don't really use that sort of stuff. I take a bath once a week, so I don't need bubbles and jets in there. I just want something I can soak in! Now typical American bathrooms, you get these baths that are really a low level. I don't understand them, to be honest. You can't have a bath in them at all.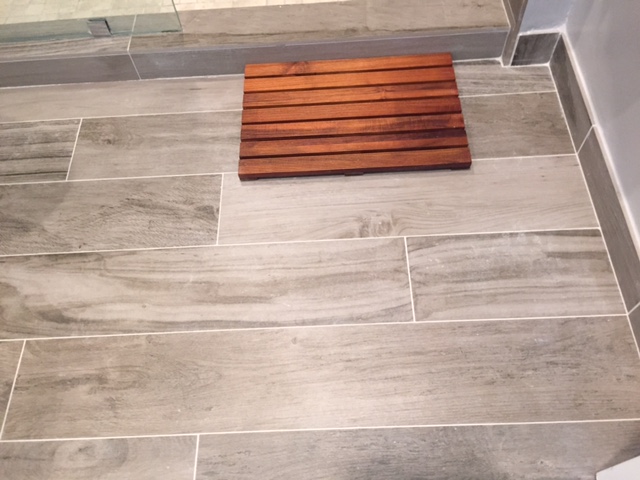 When I was choosing materials for the first bathroom, it was just a shower. Let's start with that one. I wanted it to be really clean, so I went for those porcelain tiles on the floor that look like planks of wood. I don't know if you've ever seen these, but they look like wood, with knots in them. The walls in the shower were the same porcelain tile that I did the floor in.
Because I live in a condominium, I wanted to create as much room as I could. The original vanity was very high. I couldn't figure out why it was so high and then I figured out it was probably for ADA. So I purposely went for something that wasn't mounted on the floor, that was wall-mounted, to give me more space. I wanted thermostatic taps in the shower; I didn't want to be messing about with temperatures and flow -- so that was important to me. I went for a rain-type shower and I wanted a hand shower as well.
Then I wanted to do all the lights in LED; I wanted to get away from all that old-fashioned stuff again, go for clean lines and nicely painted walls. So we increased the lights from 2 to 4 LEDs. That took care of that bathroom.
Most of the ideas I brought came from what I did in the UK. For instance, what a lot of people have in the UK now is mirrors in the bathroom that are LED with a heater part so it doesn't mist up. It's quite common ... but here you can't find them. It's really, really difficult. In the whole of the US I found one place. Unfortunately the unit is twice as thick but hey! It did the business.
Then when I went into the second bathroom -- same policy, but I wanted a bath because I'm English and that's quite important. Then I wanted the shower that went in it to be a tub filler (again with a thermostat so I wasn't messing around with ) and a shower head and a hand shower. I managed to find that unit. The tiles I did the same as the other bathroom to keep the same theme. And again I went for LED lights in the ceiling. You've got to move with this technology; you can't sit there with the old stuff.
We did it in 2 phases because the contractor was going home at Christmas for about a month. The bathrooms took about 2 1/2 weeks each.
One of the things that sort of put me off in the beginning was all the work involved of getting the contractors in to do the work -- permits, paying for a ridiculous deposit, banker's drafts and all that nonsense. Who has banker's drafts when you live somewhere? Not like you're running away. So that was the hardest part, getting all that done and agreed.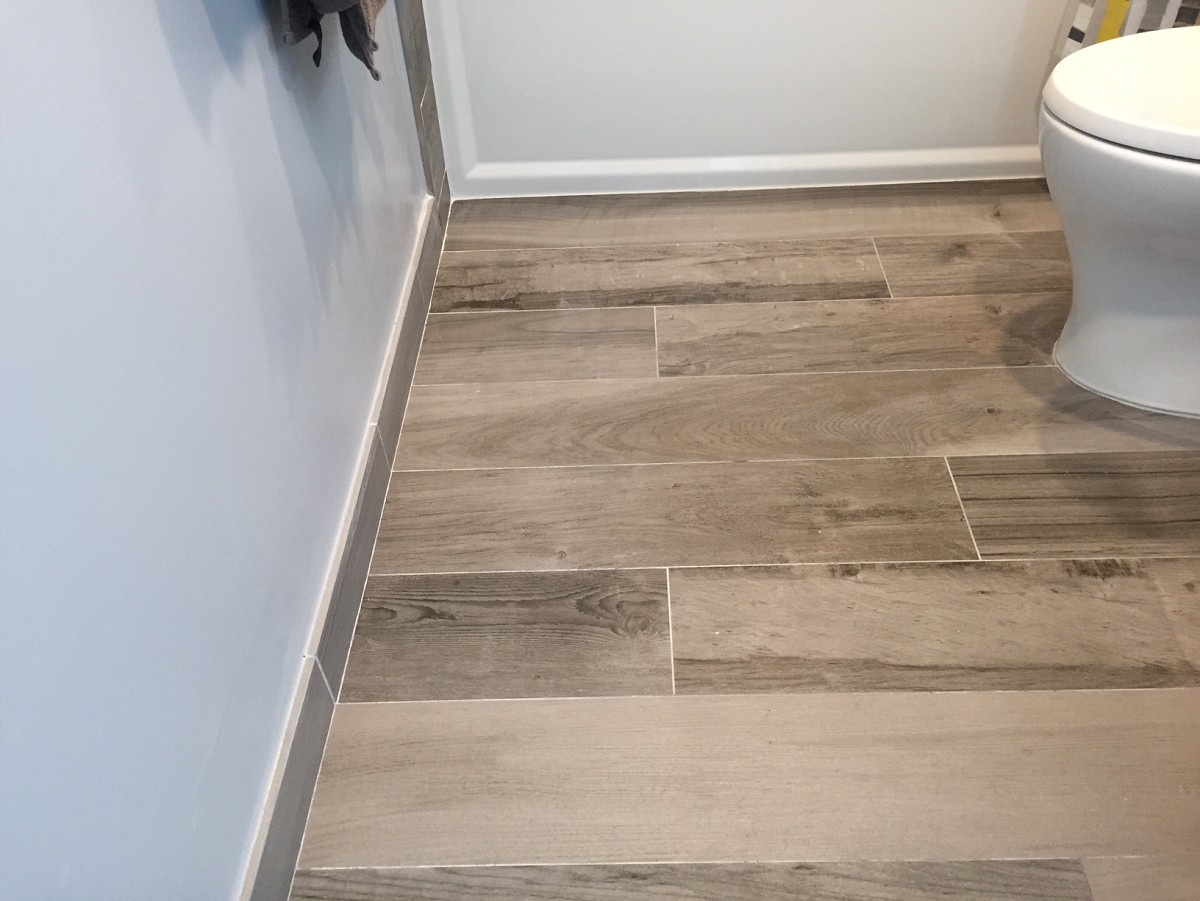 Once the work started, they were pretty good ... very good, in fact. Because I was living in the house so they had to keep it as dust-free as possible, which wasn't always easy. The cleanup was good but because of the dust from cutting tiles, it's a long process. It takes weeks because that's all in the atmosphere, with the air conditioner recirculating it. But I had to expect that. I just replaced the air filters more often and kept on top of it.
I did say to them -- I mean, we're talking honestly now -- what I did say to the plumber was that they didn't test anything. So they did the plumbing for the sink but didn't test the overflow in the drain. And that's a huge risk to them. You've got to check these things before you move on to the next stage. There was very much an attitude of, "Well, we've done it so it must be okay." But life isn't like that. I'm an engineer, I know it doesn't work like that. So that was probably the only glitch.
My Advice:
Be prepared to be in a mess, because if you're going to live in the apartment when you're doing jobs like that, it is going to be messy. You need somebody who can work in a tight environment and who's going to clean up every night. Also be prepared that it's going to take a little bit longer than you think.
Don't put cheap things in. If it's not going to look good there's no point putting something expensive with something cheap. But if you shop around, it's amazing what you can get. Look for good names. Don't just go and buy the first things you see. There's a lot of shops that charge a lot of money for some items like tiles, quite excessive. On the internet you can get good value and it could be worth waiting for the sales as you plan your job.
Go modern. Everybody has different tastes but remember that you might well be going to sell your property and you've got to be thinking, "Is this going to look really outdated in 5 years?" More importantly, I would do it for yourself. I did mine for myself but at the same time, I was mindful of speaking to people, looking in magazines, looking at new properties, the type of things people are looking for. The avocado-colored bathroom suite still won't wash, even after 20 years. I was going for neutral colors -- white, dark wood. And if you're going to be doing 2 bathrooms, keep them in a similar theme. I think people look for uniformity.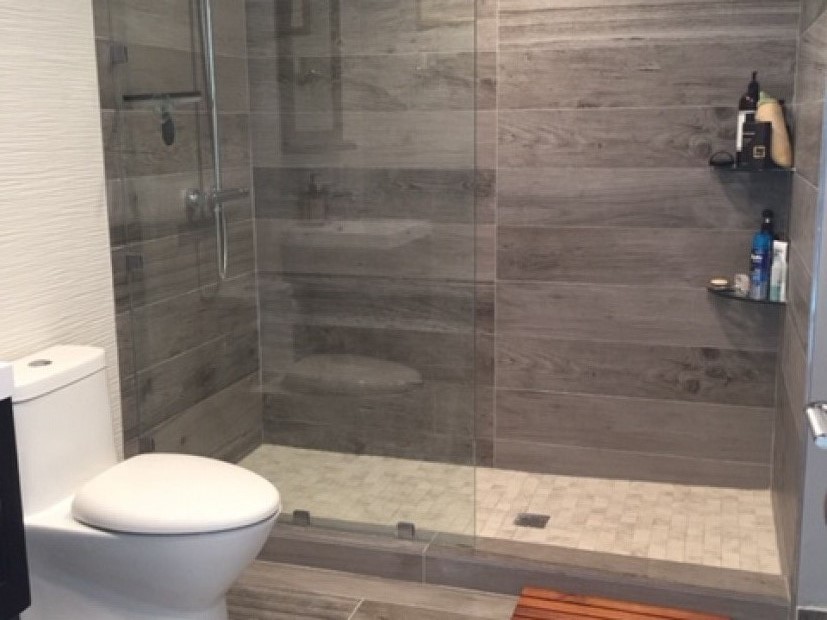 Save