Bathroom Remodel Essential Facts and Figures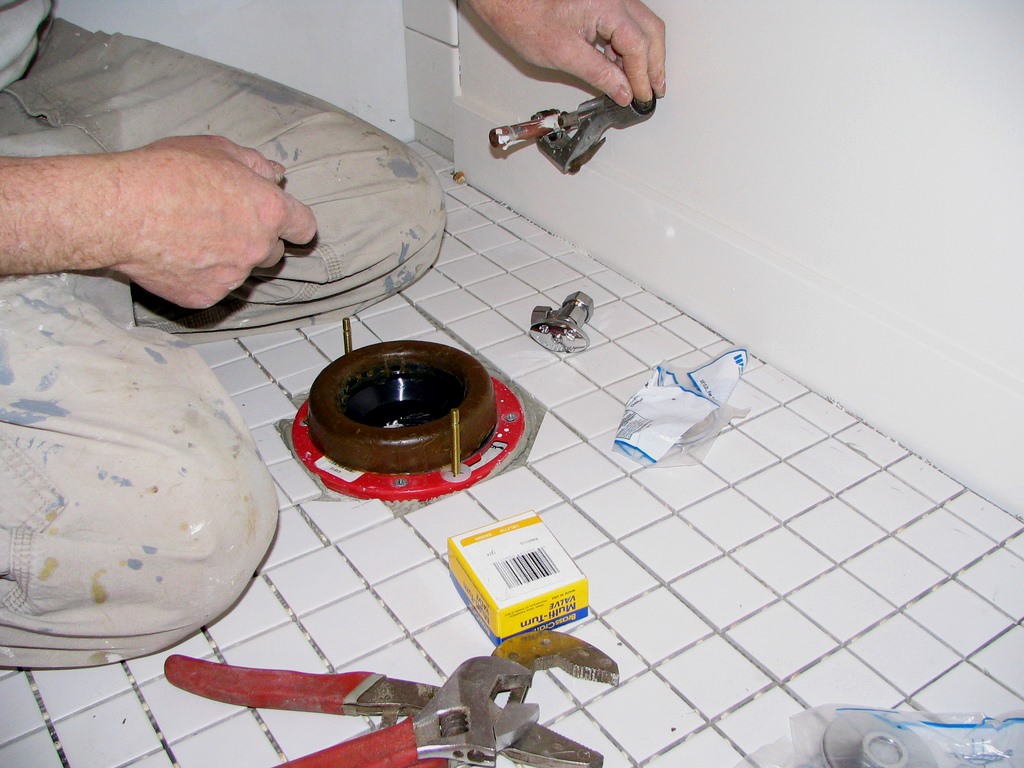 Done well, a bathroom remodel fulfills two important goals: 1. Your new bathroom is much more functional and simplifies your morning routine. 2. It looks amazing.
How to achieve this? Do your homework and find bathroom designs that you love. Then combine your bathroom ideas with sound practical knowledge … such as the following guide to essential bathroom remodel facts and figures.
Financial Facts
Bathroom remodel cost: The average bathroom remodel cost is approximately $10,000, when done by a skilled professional. However, a minor DIY reno like painting and upgrading hardware can be done for several hundred dollars, while a full-scale high-end renovation may cost $20,000 or more.
Recommended bathroom remodel budget: Money magazine recommends spending a maximum of 10 percent of your home's value on a master bathroom suite remodel (or 5 percent to update a standard bathroom or powder room).
Expected return on your investment: According to Remodeling's 2018 Cost Vs Value report, you can typically expect an ROI of 70 percent on a bathroom remodel when you sell your home.
Extra tile needed to allow for cutting: Buy 10 percent more tile than your measurements indicate, to allow for cutting. If there is a full box left over when the tiling is done, you'll be able to return it for a refund. Try to keep a few spare tiles on hand, though, for future repairs.
Potential overrun on bathroom remodel cost: Allow an additional 15-20 percent on top of your bathroom remodel cost estimate. This means you won't blow your budget if your remodeling contractor discovers "surprises" like asbestos or water damage hidden behind your bathroom walls.
Tip: Homeowners can save extra expense by choosing clear, detailed bathroom designs to work with … and then sticking to the original plan.
Average Bathroom Sizes
Figures for average bathroom sizes are skewed by the small baths typical of older houses. The trend in post-1980 homes is toward bathrooms of 100 square feet or more. Luxury master baths in new construction average a spacious 160 square feet!
Standard full 4-piece bathroom (toilet, sink, tub/shower): 40 square feet
Full bathroom with separate shower: 50 square feet
3-piece bathroom (toilet sink, shower): 36 square feet
2-piece bathroom, AKA powder room (toilet, sink): 20 square feet
Bathroom Tiles Sizes
Tile is an important component of your new bathroom and is often the most fun to shop for, due to the amazing array of bathroom tiles available. The choice of material and style depends on your personal taste, but you might want some guidance in selecting the right size. Here are measurements for the most commonly used bathroom tiles.
1 inch x 1 inch: the smallest mosaic tiles, perfect for your new bathroom backsplash. These tiny tiles are usually sold as 12" x 12" sheets, attached to a mesh backing (which makes them easy to handle for DIY projects.)
2 inch x 2 inch: mosaic tiles, in a convenient size for backsplashes, walls, and shower floors.
4 inch x 4 inch: the most popular size of all bathroom tiles. Install it on your bathroom floor, tub surround, and/or walls.
3 inch x 6 inch: subway tile, used for bathroom and shower walls, backsplashes, and tub surrounds.
12 inch x 12 inch: most commonly used for bathroom floors.
Standard Bathroom Plumbing Fixture Dimensions
Here are the most commonly used bathroom fixture dimensions. Successful bathroom designs must take into account not only these measurements, but also comfortable clearance between plumbing fixtures, walls, and doors. Check your local building code for minimum clearances.
Toilets. Standard toilet height is 26-32 inches, while tankless toilet height is 20-26 inches. Toilet depth (measured from wall to the far edge of bowl) is 27-30 inches. Width is 15-20 inches.
Bathtubs. Bathtubs are normally 60 inches long by 30-32 inches wide. Depth varies from 14-20 inches.
Bathroom showers. Standalone bathroom showers are 36 inches wide and either 36, 42, or 48 inches deep.
Vanities. Bathroom vanities usually measure 36 inches high by 21 inches deep. Widths are variable, ranging from 26-60 inches for a single-basin vanity, or 72+ inches for a double.
Sinks. Bathroom sinks are 19-24 inches wide by 16-23 inches deep. Although standard sink height is 30-36 inches, a wall-mounted sink can be hung at the height that works best for the user.
Laura Firszt writes for networx.com.
Looking for a Pro? Call us at (866) 441-6648