---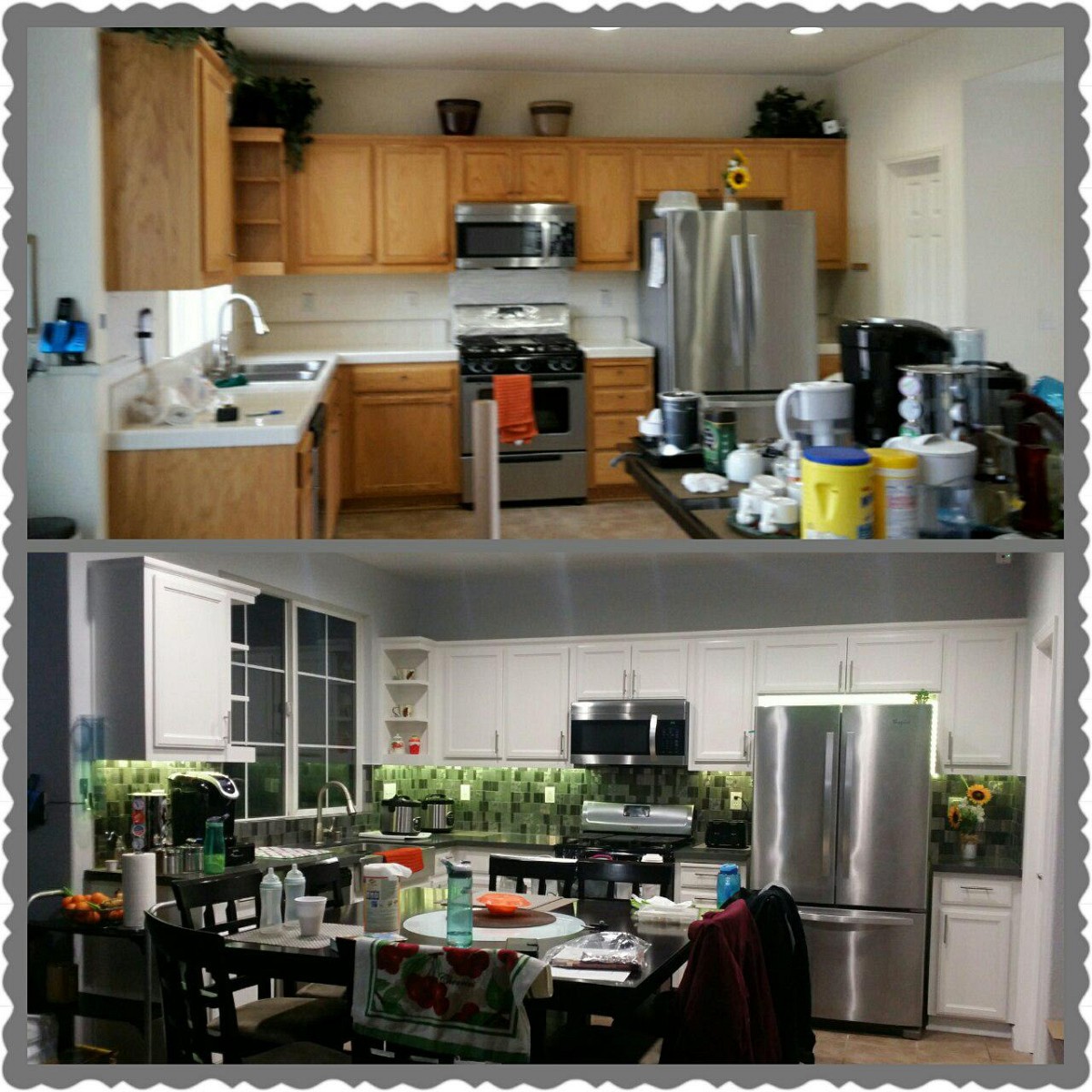 My wife and I, we watch home improvement shows on TV a lot, and we always wanted to upgrade our kitchen. We like the modern look. It's 10 years we've been living in this house and we always thought about remodeling but we weren't sure if we could afford it.
Finally, I searched the internet for a good contractor. I guess I signed up for one of those websites to find contractors in your area. Actually, they contacted me and I got 4 bids but most of the contractors contacting me were too expensive. They gave me prices and said, "That's really all you can do for this amount." Their pricing was pretty much almost the same; it ranged from 15 to 20 thousand. They were kind of like, "Okay, if you don't have the money, you don't have the money." So I thought, "Oh, we'll wait then."
And then this guy contacted me and said, "How much do you want to spend? What's your budget?" When I told him, he said, "This is what you can do for that much money." We hadn't realized that we could do a lot, but he gave us really good pricing, really good options, and the style we wanted. We decided, "Hey! This is great -- good price and good quality." So we went ahead and did it.
He really worked with our budget, which is cool. I mean a lot of the contractors that we dealt with the first time were like, "Aw, you have to replace this and that, this is not gonna work, you're just wasting your money if you're gonna resurface this or paint it etc. etc. ..." but this guy said, "If you want, we can do it this way and it's still going to look modern."
Just one example -- the crew put lighting underneath the cabinets which changes colors so it reflects on the backsplash and it looks like the backsplash is actually turning colors, too. The backsplash is really stainless with a little stone but there are some photos that I have where it looks blue, sometimes it looks green, white, or fluorescent. A lot of people are amazed when they look at it; they don't realize it's the effect from the lighting underneath the cabinets.
So the contractor and his helpers really worked with us, with our style and our budget. They did all the kitchen for 8 grand, including the paint. And that's why the next renovation, I'm going to go back to those guys. They were also fast -- they were there on time, and they told us it was going to take 10 days to renovate but they were done in 7 days.
One thing I wish we'd known before is more about the different options, like you can get this material, for this amount of money. I mean, it doesn't have to be granite all the time. We could have saved even more but for the money that we spent, we're very happy.
And it turned out really great. We love our kitchen. My wife is especially happy with the outcome.
If you are thinking about a remodel, do a lot of research first before you jump into the pool. Don't get discouraged if your budget is $10K and then they tell you, "Oh, it's going to cost you this much." Look for ways to save and find a contractor who's ready to work with you and your budget.
Save