The NEC and Your Home Remodel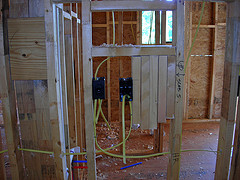 Preparing to remodel your home involves lots of planning – decisions about how best to use the space, clarifying your budget, designing the project, and (the fun part!) choosing colors and materials. In the midst of all this, remember to revamp your electrical system, as well. Design and installation of electric wiring and equipment is a complex business, which must be carefully done to protect both the building and its occupants. The National Electric Code has set the standard for electrical safety in the US for over a century, helping shape state and local building codes. When you are planning to remodel, work with a licensed electrical contractor who is expert in all the ins and outs of the NEC.
What is the NEC?
The NEC (National Electric Code) is a list of standards governing the safe installation of electrical wiring and other equipment in the United States. Since its first appearance in 1897, updates of the NEC have been published every three years. The National Fire Protection Association (NFPA) publishes the NEC as part of its comprehensive fire codes. While the National Electric Code is not an actual law but rather a collection of guidelines intended to safeguard against burns, shocks, and electrocution, it is legally binding. What's more, many state and local jurisdictions have passed legislation requiring that the NEC be followed in electrical installations for both new construction and remodels.
Pro electrician
The NEC specifically states that it is not intended to be used as an instruction manual. And when printed out, the complete text of the Code runs to some 1,000 pages in length. In practical terms, this means that in-depth study of the NEC is necessary in order to implement its requirements. Apprentice electricians are required to demonstrate a thorough theoretical and practical familiarity with the NEC in order to obtain their license.
A licensed professional electrician in your area is the best person to implement the requirements and ensure that your home remodel is up to current local code. In addition to his or her expertise, a pro electrician has the knowledge to come up with ideas that will save you money and hassle.
Keeping up with the NEC
The 2014 edition of the National Electric Code contains some important changes to reflect recent advances in technology. For example, the volt threshold was increased from 600 to 1000 in order to safely accommodate new sources of electricity such as photo-voltaic and wind generation systems.
Areas where GFCIs (Ground Fault Circuit interrupters, which protect against electric shocks, burns, and electrocution) are required have been extended to include residential dishwasher branch circuits and 125 volt single phase 15 and 20 ampere receptacles in apartment or condo laundry rooms. Arc Fault Circuit Interrupters (AFCIs) are now required in home kitchens to protect against fires caused by electrical leakage from damaged wiring.
What not to do
TRUE STORY: I once visited a home (outside of the USA) that had recently been remodeled by its owner. With brand new flooring, fresh paint, and a lavishly updated kitchen, the place looked great. But when I asked the homeowner what he'd had done to upgrade the old electrical system, he replied, "Oh, I didn't touch that ... I had my hands full enough with the decorating."
This kind of attitude is not only lazy, it's asking for trouble from worn-out wiring. In the United States, the National Electric Code spells out how to safely design and install electrical systems to avoid dangers to life, limb, and property. As a legally binding document, the NEC carries civil and criminal penalties for non-compliance. Make sure that your home remodel is in compliance, for your safety's sake.
Laura Firszt writes for networx.com.
Updated June 25, 2018.
Looking for a Pro? Call us at (866) 441-6648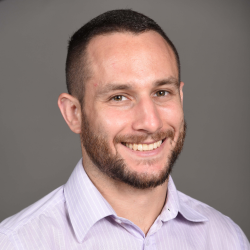 Top Cities Covered by our Electricians