How Much Does It Cost to Have a Skylight Installed?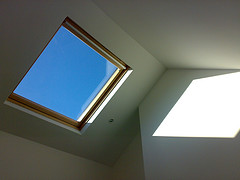 Source: Tom T, Flickr.com
A skylight is a great way to add light and warmth to your home while saving electricity. It's not only functional – it can also add an unique element of style. Since a skylight gives off 30 percent more natural light than a regular vertical window, it can cut energy use up to 80 percent.
Types of Skylights
There are two main types of skylights: regular and tubular. A regular skylight can be either fixed, which doesn't open, or venting, which does. The cost of a fixed skylight without installation typically runs between $150 and $250. A venting skylight usually costs between $300 and $600 for a manual version, and between $650 and $1,000 for an electric version with a remote control. Installation can run $300–$2,000 or more, depending on the size and complexity of the project. Sometimes structural changes need to be made to the ceiling and this can raise the cost substantially.
A tubular skylight is a less expensive alternative to a regular skylight and consists of a reflective tube that runs from the ceiling to the roof. The tube collects sunlight and delivers it to a lens in the ceiling from where it projects into the house. The light given off is comparable to a regular skylight but it gives off less heat.
Advantages of the tubular style include superior insulation, filtering out of UV rays, and quick, inexpensive installation. The downside is that the area which a tubular skylight can illuminate is smaller than that of a standard skylight and the venting option is not available. A tubular skylight typically costs between $150–$250 for a small, basic model, and $200–$500 for a larger model. Installation can add another $150–$500, depending on the size of the tube and the distance it must travel through the roof.
Once you're adding a skylight you may want to redo your room. One way to accent the skylight or change its affect on the room is by changing the room's color. You may want to consult with a professional painter to determine what look will best suit the natural light now filling your room.
Tips
It's important to hire a licensed roofer who can guarantee proper insulation. If you have leaks or drafts, the skylight will end up being more costly than efficient. Rainy and cold cities like Detroit, for example, need special insulation to insure heat retention and leak-free rainy months.
Also, depending on how much annual sun your home gets and how much light you're interested in, you may want to install a skylight cover or blinds. These options may be offered to you at the time of installation or they may need to be purchased separately. Depending on their quality, whether they're electric or not, and how much they block out the sun, they can run between $35 and $400.
A skylight can add to any room, and natural light is more attractive and healthy than artificial light. But whatever style of skylight you choose, be sure to hire a professional who can take into account your region's climate and your home's look.
Looking for a Pro? Call us at (866) 441-6648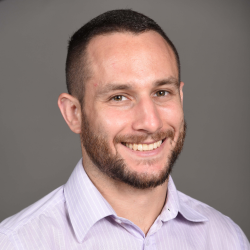 Top Cities Covered by our Roofers