---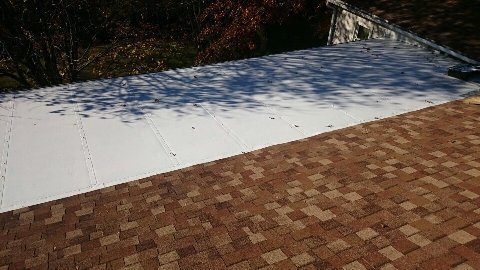 When it rained, it poured ... inside our house. That's how we knew that we had to do something about our second story sunroom roof before another winter started.
The metal roof was 20 years old and over the course of many winters, it had expanded and contracted over and over again. That, together with ice on the roof, caused the seams to stress until eventually they needed emergency attention.
I went to the Internet to find a roofer. I was looking for 4- and 5-star reviews, as well as somebody local so he couldn't run from us. The contractor I found told us he could fix the roof for half the cost of a replacement, so we went for that.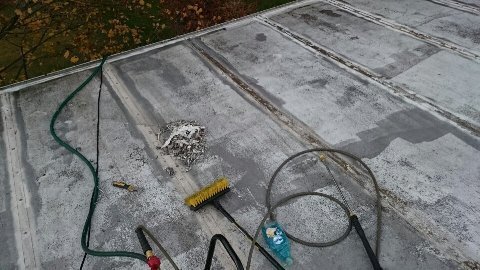 The repair took 3 days, off and on. First, they scraped an enormous amount of debris from the roof. You wouldn't believe what a mess that made! I was pleased to see that they did a good job of cleaning it all up and left our roof and yard spotless. Next they coated the roof with a silicone sealant, which has a 50-year warranty.
The father-and-son team was relentless. They stuck to the job until it was finished, even working till after dark one day.
A big surprise was that the roofers added an extra downspout to help drain water off the roof. This was not in our original contract, but they installed it at no additional charge. Now that is really unusual.
I must say, even though no one can see the results (being on a second story), WE know how lovely it looks. It's so nice to know that when it rains, it won't pour INSIDE now!