Pick the Right Flooring for the Climate Where You Live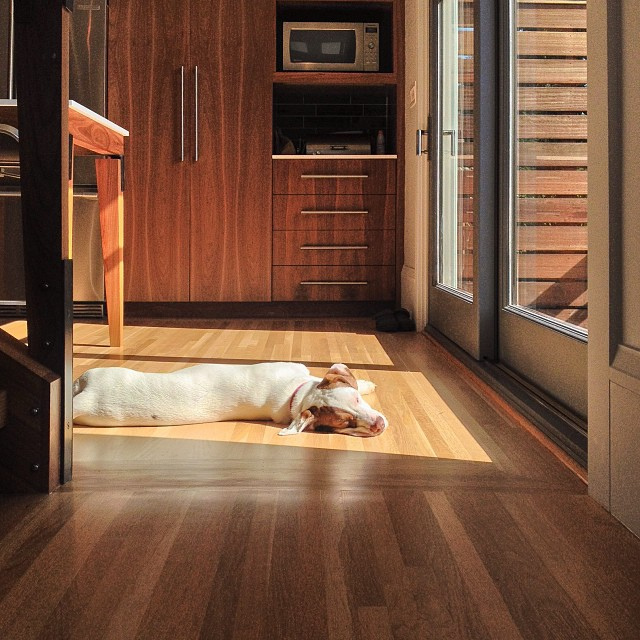 Broiling, freezing, moist and muggy, dry as a bone ... or somewhere in between. Whatever the climate is like where you live, it is likely to affect your home decor choices. How will popular types of flooring hold up to different climate conditions? Let's find out.
Hardwood
Hardwood, as a natural flooring material, is affected by extremes of damp or dryness, so try to keep your indoor relative humidity between 35 and 60 percent. Wood flooring installation below grade in a basement (or in any room where moisture could be a problem, like a kitchen, laundry, or bath) is not a great idea. Neither is leaving your hardwood floors in a very hot or cold home while you are away; leave the HVAC on at a low setting. Direct sunlight can damage hardwood too. Close the curtains when the sun is coming into the room, or for a longterm solution, apply UV-absorbing film to the windows.
Bamboo
While bamboo is also a natural material, its damp resistance is higher than hardwood's, and it doesn't support mold growth. This makes bamboo flooring suitable for any level of your home, including the basement. However, bamboo's thermal properties are lower than those of its upscale "cousin," making it a less cozy option for cold climates.
Carpet
Carpet is cozy underfoot in frosty winter weather but if you're planning to install a radiant floor heating system, choose a thin type of carpet that will not interfere with heat transfer. Damp climates can be dangerous for your carpeting, so make sure the subflooring has a good moisture barrier. Glue carpeting to your subfloor material to minimize moisture penetration. Another option is to layer a cold floor with large area rugs, rather than wall-to-wall carpet, and check the underside for dampness or mold growth occasionally.
Vinyl
Vinyl is a practical choice for floors above or below grade, in any type of climate. If the vinyl flooring is going to be installed atop a concrete slab or over a crawl space, be sure to use a vapor barrier. Seal the floor seams adequately. Vinyl will fade when it's exposed to strong sunlight for long periods, unless you use the protective measures described in the section on hardwood (above).
Concrete
Install concrete as a flooring material on any level of your home, in any climate. Properly cured and sealed, concrete is the most resistant type of floor when it comes to moisture and even flooding. It's also antimicrobial and will not develop mold or mildew. However, concrete can be affected by the salts found in many de-icing products, so protect concrete flooring near the entrances to your home with mats.
Your concrete floors will be cool compared to most other kinds. This may be an asset if you live in a hot climate; in cooler states, trendy concrete is often used as the material of choice with underfloor radiant heating.
Cork
Cork is an increasingly popular flooring material that offers a number of advantages: it is hypoallergenic, antimicrobial, and temperature stable, making it pleasantly warm in winter and cool in summer. Cork floors will be harmed, however, by excessive moisture.
Laminate
Laminate flooring comes in many varieties. The weaker ones tend to expand or contract with extremes of temperature or humidity, so it's important to leave an expansion gap around the perimeter of the room. Stronger (that is, more costly) laminate floors will stand up to moderately humid basement conditions, although in flood-prone areas, be aware that they'll warp when exposed to standing water. Apply a moisture barrier to the subfloor before laminate installation and seal all seams properly.
Ceramic or Stone Tile
Stone or ceramic tile is great for floors at any level of your home. A moisture barrier or underlayment beneath and proper sealing on top will safeguard your tile floor. Tile tends to be cool underfoot. Similar to concrete, tiled floors are perfect for hot climates; in a colder locale, you might want to pair them with radiant heating.
Consult a qualified flooring contractor to find the best type of floor for your home.
Laura Firszt writes for networx.com.
Looking for a Pro? Call us at (866) 441-6648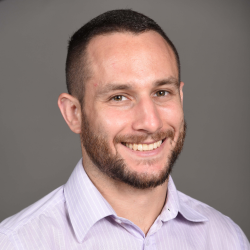 Top Cities Covered by our Flooring Contractors