---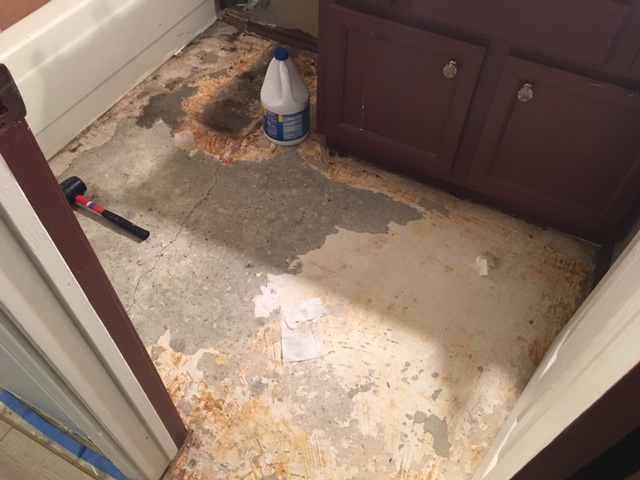 WHAT MY NETWORX CONTRACTOR DID FOR ME: Tiling of 2 bathroom floors.
WHY I CHOSE HIM: Promptness, price, online reviews.
We're in the middle of 5 different home renovation projects at once *and* living in the house while they're all going on ... with 2 small children. Lots. Of. Fun. We weren't quite sure what we were doing but we ended up tearing out all the tile ourselves, in both our master bath and our powder room. It was kind of a spontaneous thing, because we were about to have new toilets installed, but what a mess!
We obviously needed a contractor to come and retile the bathroom right away. On the spur of the moment, I went online and put an enquiry on the Networx website. That's how we got contacted by Floors 'R Us LLC, who ended up tiling the floors for us.
Three contractors responded to my request on Networx. The third contacted us after we had already gotten the job done, so we didn't end up actually talking to him. As far as the first two, we chose between them based on promptness and price. Floors 'R Us had a really great quote compared to the other company and they were able to do it the quickest. I also looked at their online reviews, which were pretty good.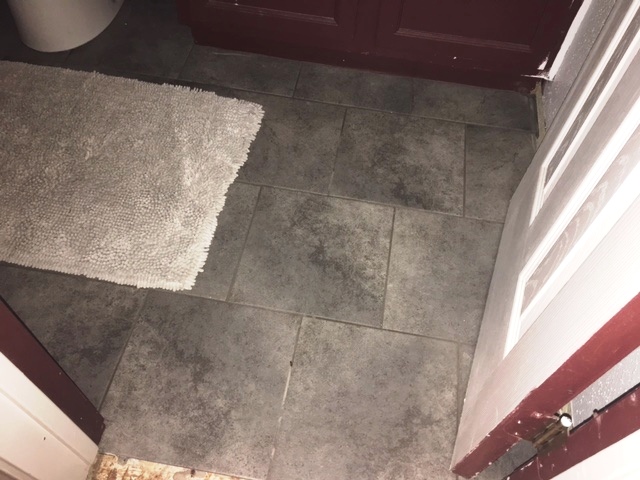 We had been debating whether to buy the tile ourselves or get the contractor to do it, depending on their price. Since they offered a great price for the tile that we liked, we ended up doing all of it through them. We chose a gorgeous Moritz stone tile, very neutral, in a 10 x 10 square.
It took them not quite a day and a half to do the work … and the floors look great. They're fully replaced and usable now, which is fantastic.
The contractor customer service was excellent, the gentleman that installed the tile was very nice and friendly, and the owner of the company was great as well. He even came to our house to follow up with the job – to check on the work that was done and make sure it had his stamp of approval. I thought that was a nice touch.
If you want to hire a contractor, I recommend finding somebody willing to work with your schedule, as well as someone that knows their business. For me, that was the most important thing. I don't know anything about tile or any other kind of remodeling, so it was nice that they were very knowledgeable about it. They were easy to get ahold of, as well.
Edited by Laura Firszt.