Here's How to Clean Concrete Floors
Strong, long lasting, and easy care, concrete floors have a lot of pluses. And with today's new elegant finishes, concrete is just as much a flooring option for your living room as for the basement or garage. Be aware that although it is a relatively low maintenance material, concrete does need occasional cleaning to get rid of dirt, stains, and oily patches. Here's how to wash concrete floors.
It's Easy to Clean Standard Concrete Floors
Standard concrete floors are super easy to clean. When you just need to remove a small amount of dust, you can use a vacuum cleaner. Sweep up large particles of dirt and debris with a sturdy synthetic broom. In either case, follow with a high pressure wash down with your garden hose. NOTE: Standing water will penetrate porous unsealed concrete and may lead to mold. Remove excess water promptly from the floor – a floor squeegee is perfect for this.
If the concrete is stained, apply a dilute bleach solution to the affected area and let it set. After about 10 minutes, scrub with hot water and a stiff synthetic brush, such as a deck brush. Repeat if necessary.
Oil and grease stains are a particular problem, especially on the floor of your garage. It's best to deal with any oily marks ASAP. Start by covering with a generous layer of kitty litter or sawdust. This will soak up the oil if you do it quickly. Leave it on for several hours or overnight, and then sweep it off. Sprinkle the remaining mark with an alkaline de-greaser, heavy-duty laundry detergent, or dishwasher detergent in powdered form. Scrub well and flush with boiling water.
Rust can be removed with a mild acid such as lemon juice or white vinegar. More stubborn stains may require treatment with trisodium phosphate (TSP) or oxalic acid. Mix either of these powders into water (not the reverse, as this can cause explosive action), then apply to the rusty patch.
In-Depth Cleaning and Protective Sealing
To do an in-depth cleaning job, rent a floor buffer, requesting the special head for concrete. The cost to rent a buffer is about $35 to 60 per day.
Pressure washing will remove the most problematic stains. Renting a pressure washer will run you approximately $70 per day. Use the right tip for your concrete and don't direct the pressure spray in one spot for too long; its powerful abrasive action can actually etch the surface of the concrete. Be sure to protect drywall and electric sockets.
Exterior concrete floors should be sealed every 1 to 3 years to protect them from the effects of the weather and everyday wear and tear. Sealing reduces staining, maintains the concrete's attractive appearance, and extends its life.
Decorative Concrete Floors: Handle with Care
Fashionable decorative concrete flooring may be stamped, stenciled, troweled, or even spread with rock salt to create textured effects, such as a Portland concrete "wood" floor that could fool the crunchiest Oregon resident. They might also be colored, stained, or painted for a good-looking finish. Although concrete itself is a durable, long-wearing material, the finishes are less so and must be handled with care.
Use a soft dust mop or a vacuum cleaner for routine maintenance.
Damp mop, using a mild cleaning agent like dish soap, to remove more serious dirt. Dry the floor immediately to prevent discoloration. It's recommended to wipe dry with a cotton cloth, since synthetic can scratch.
If you need to pre-treat a tough stain on your decorative concrete floor, use an organic cleaner, often marketed to the public as a pet stain and odor remover. This type of cleaner will slowly "digest" organic stains without harming your floor finish. Be patient; it may take up to 48 hours to do the trick.
Laura Firszt writes for networx.com.
Updated May 8, 2018.
Looking for a Pro? Call us at (866) 441-6648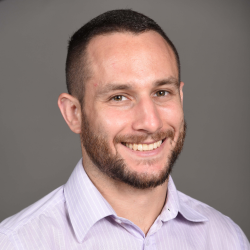 Top Cities Covered by our Cleaning Services