What to Do if Your Insurance Company Denies Your Claim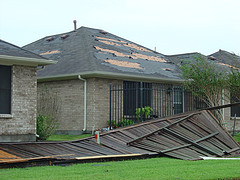 Photo: goodgran, Flickr.com
You spend a lot of money on your homeowner's insurance so you'll have peace of mind if anything should happen to your house. That's why it's extremely frustrating to file a legitimate claim for repair and learn that your insurance provider refuses to cover the cost. Even a relatively small storm can cause tens of thousands of dollars in damage, especially when multiple repairs are needed. For example, while obviously you'll need to hire a roofer if your roof develops a leak, you may also have to repair water-damaged hardwood floors. But don't worry – "no" isn't always the final answer.
If Your Insurer Denies a Claim
If your roof was damaged in a natural disaster (like 2011's Hurricane Irene, which struck many East Coast cities such as Raleigh, North Carolina) and your insurance provider refuses your claim, here's what to do:
Collect all the information relevant to your claim including date(s), extent of the damage, and all maintenance and preventive measures that you took. Be sure to include photographs of the damage, a roofing contractor's estimate, and records of the phone calls and correspondence you've had with the insurance company.


Insist on a review of the case and a written explanation of the reasons for rejecting the claim. If the rejection was due to a filing error, this may help the insurance company realize its mistake.


Once you receive the explanation, check your policy and see whether the rationale makes sense. If not, explain your case in writing and send it to the insurance company for reevaluation, including all the relevant evidence and information you have amassed. If the reason given is a technical one, such as the fact that you filed after a deadline, request that they reconsider. The error you made can only result in a loss of coverage if the insurance provider can prove the error harmed the company or prevented it from investigating your claim properly.
Contact the Authorities
Should the insurance company still deny your claim, contact your state's Department of Insurance. They are responsible for enforcing the state's insurance-related laws, so provide them with all the information, records and evidence necessary for them to investigate your claim.
Consider Legal Action
If none of the above works and you believe you are being denied coverage unjustly, contact an attorney. However, as this can be expensive, be sure the cost of the lawyer will not exceed the amount of money you are requesting. If the damage isn't substantial, you may be better off forfeiting the claim and paying for repairs out of your own pocket.
Remember, an insurance company is a business like any other, looking after its own interests. As a result, it prefers to reject as many claims as possible. More often than not, contested claims result in positive results for the policyholder. If you're not satisfied with how your insurance company is handling your claim, continue to contact them on a regular basis and push for your just coverage.
Updated April 8, 2018.
Looking for a Pro? Call us at (866) 441-6648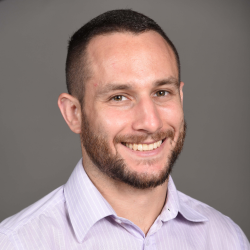 Top Cities Covered by our Roofers