What Kind of Roofing is Best for You?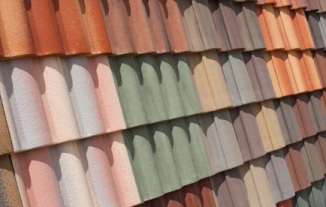 Choose your roof carefully: It will be on your home for decades, and it must be structurally sound, weather-resistant and aesthetically pleasing. Read on for a rundown of the main roofing materials available; hopefully, the information will help you choose the best option for your budget and home.
Rubber Roofing
Bonding roofing rubber to the roof decking is a relatively simple DIY roofing project. The cost is comparable to that of asphalt shingles, but the resulting rubber roof may be less attractive. It is a good, water-resistant option for a flat or low-pitch roof, but most homeowners have better alternatives.
Asphalt Roofing
The most popular choice for a pitched roof is asphalt. Cheap, light and durable three-tab shingles are by far the most common roofing material in the US. They look fine on almost any home. They do not require structural reinforcement and they stand up to the weather in most areas. Specialized stain-resistant shingles are even available for humid or coastal areas.
The next step up, in cost, quality and appearance, is a laminated (or dimensional) asphalt shingle. These thicker shingles have a varied, three-dimensional appearance that resembles cedar or slate more than three-tab asphalt. Laminated asphalt is more expensive than traditional asphalt, but it also is rated to last longer.
On the other end of the asphalt spectrum, asphalt roll roofing is one of the cheapest options on the market. It is easy to install, and it may be a good temporary option if you must wait to install a permanent roof or are planning to "pop the top" and add a second story.
Stone Roofing
Slate shingles are among the most attractive luxury roofing materials. They have a distinctive look and are best suited for classic colonial and European-style homes. Slate shingles can last more than 100 years, but they are heavy. You then have to add the cost of structural reinforcements and specialized installation to the already high price of slate shingles. Slate is also relatively fragile underfoot, so it is not ideal if the kids are likely to lob a ball onto the roof or someone will frequently need to inspect or adjust a solar array.
Clay and concrete tiles are the other main stone-like options. They are common in the southwestern United States, where high heat and wind are concerns for shingle roofs. They are heavier and more expensive than asphalt shingles. Concrete tiles are cheaper and easier to install than either slate or clay. Clay tiles, like slate, have a distinctive look and clash with some home styles and materials.
Wood and Metal
Metal is slowly replacing wood as a major residential roofing material. Cedar shakes and shingles have a classic, natural look, but they are typically less fire-resistant and require more maintenance than metal roofing. The wood must be painted, cleaned and dried regularly.
Metal roofs start at about the same price as cedar, but metal roofs require minimal maintenance and are very lightweight and weather-resistant. They look best on modern homes, and they are a good option in southeastern states because they can withstand tropical storms. They require professional installation, but homeowners can save money by covering existing shingles and avoiding tear-off costs.
Consider cost, durability, aesthetics and climate when choosing a roofing material. While asphalt shingles are the most popular material, stone, wood, rubber or metal may be the best choice for your home.
Looking for a Pro? Call us at (866) 441-6648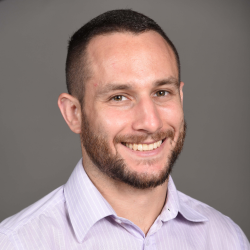 Top Cities Covered by our Roofers