Roofing Estimates -- It Pays to Know What You Want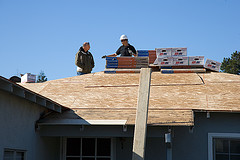 A roof is a roof, right? Well, yes and no. When you're looking for an estimate on a roofing job, you'll save time and get the best value for your money if you know what you want. You're already one step ahead of the game if you're thinking about roof repair or replacement now, in plenty of time to get your home ready for the storms of winter. Now prepare yourself even more by clarifying your roofing estimate needs.
Repair vs. Replace
Choosing whether to fix up your existing roof or invest in a new one can be a tough call. In today's uncertain economy, the tendency is often to patch up and make do. However, when you're thinking about roofing, that might not be such a wise idea. First, it can be difficult, if not impossible, to match any new tiles to the old ones, in terms of both color and size. Second, if your roof has needed several sizable repairs over the past few years, is leaking on a large scale, is exposed to exceptionally strong sunlight (a San Diego roof, for example) or other extreme weather conditions, or is more than 15 to 20 years old, replacement is likely the better option. Advanced new roofing materials are energy-smart and will not only help keep your family warmer in the harsh winter months, but will also save you money on fuel bills. If you are not sure how to proceed, ask roofers for estimates on both repair and replacement so you can compare.
Nature of your Roof
Know your roof. The cost of roofing is based not only on the basic square footage to be covered, but also on a host of other factors. Your roof's pitch, the number of stories in your home, the style of roof (flat, gable, hipped, and so on), and any special features such as dormers or valleys are important to note. Consider, also, whether you would like to simply add another layer of shingles (less expensive but more problematic, since it adds weight and requires a flat surface in good condition) or have the entire roof removed and replaced. If the underlying frame is rotten, weakened, or damaged, it will need repair or complete replacement, adding to the amount you, the homeowner, will need to pay.
Type of Material
Next, estimates take into account the type of roofing material to be used. A slate roof is the most expensive, and also an extremely durable, way to top your home, with a projected lifespan of as long as 100 years. Metal roofing varies in price according to kind: steel is the cheapest, followed by aluminum and then copper. Tile roofs can be an attractive design feature, with concrete tile lower priced than the ceramic version. All of the previous three are strong, fire- and insect-resistant, and rot-proof; metal has the additional advantage of being lightweight. Wood shakes are generally chosen for their good looks; however, they are not fireproof nor are they particularly hard-wearing. Shakes also call for a substantial amount of maintenance. Asphalt shingles are generally the lowest-cost option. If you choose, your roofing estimate may include the cost of solar panel installation, as well.
The Roofing Professional
Be aware that reputable professionals normally offer free roofing estimates, especially if you are not asking for a diagnosis of any problems your roof may have. If you consult several local roofers, you may hear widely varying estimates. Obviously you are not going to make a decision based on the roofing cost alone. Look for a roofing contractor who comes recommended by friends who have used his services, your local Chamber of Commerce, or the Better Business Bureau. Choosing a licensed roofer is a wise move that ensures you're getting a trained, experienced professional, and in most states is required legally. Verify all that the roofing estimate includes, such as materials, labor, tax, and cost of building permit. Don't forget that roofing estimates are not just about price, but should also provide an approximate time frame for how long the job will take.
Laura Firszt writes for networx.com.
Looking for a Pro? Call us at (866) 441-6648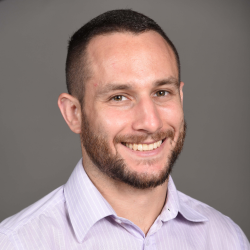 Top Cities Covered by our Roofers