Go Bold With Exterior Color
You know that iconic image of San Francisco with the row of Victorian houses, the Bay stretching out beyond them? That's Alamo Square, home of the titles for Full House and a whole lot of gorgeous Victorian and Edwardian-era real estate. The homes that border one side of the square are known as "painted ladies" and if you think they're colorful now, consider that historically, such homes were painted in even more bright, daring colors that grabbed the eyes of everyone who walked past (and made giving directions a cinch).
People tend to be more restrained with exterior paint these days, making those homeowners who do decide to go big -- burnt orange, for example, or bright yellow and purple -- stand out in a major way. Some people can't stand colorful houses, but it's worth considering the trend for yourself, because it will make you quite distinctive, setting you apart from the rest of the block. Coordinate your exterior paint and your landscaping well, and you'll have a gorgeous house to be proud of for generations to come.
This Old House has a totally inspiring slideshow of homes taking advantage of the more saturated parts of the color wheel, showcasing how beautiful strongly-colored homes can be, and how bold colors aren't just for Victorian and Edwardian homes. (What's the difference? Read up on Victorian architecture and Edwardian architecture!) Want more examples? Here are some images from Reykjavík, Iceland, another locale famous for bright, dashing homes.
A new paint job can totally change the look and feel of a home, in addition to providing basic protection for its siding. If you're considering painting in bold colors, check with your neighborhood association before you get started, because there's a chance there might be some restrictions on the use of color. Think carefully about your palette, too, because while complementary colors can look great when employed deftly, they might also clash horribly -- if you want to go orange and blue, for example, be sure to pick the right shades (like rust and cobalt, not highway worker and neon).
You'll want to make sure to work with an experienced painter on your project, because painting in bold colors requires some skills. Your painter can help you select the best shades and purchase weatherproof paints that will resist fading. UV sealers are also available for exterior paint, which is another option to consider. Even with the right paint, you're going to need to refresh the paint job more often to keep it looking good, which is something to consider if you want to go bold, vibrant, and bright. Faded colors can start to look dingy and tragic very quickly, so you'll need to stay on top of it.
How about getting your house to coordinate with your garden? It's critical for your landscaping to mesh with your home, to make sure the two don't clash and instead create a harmonious whole. If your house is bold, offset it with more restrained colors in the garden, using a few bright accents to tie it to the house (like rich blue morning glories to play against that cobalt trim). Bowers of climbing roses can be a beautiful touch, as can baskets of flowers hanging from the porch or stationed on posts by the gate. Resist the temptation to grow a riot of colorful blooms that might create a busy visual appearance; colorful doesn't have to mean chaotic.
If you're not willing to go all the way yet, consider hitting up the pastel area of the spectrum. These mild-mannered colors don't have to be boring, and they can bring new life to a house that's previously been painted in a dull array of shades. Be warned, though: pastels require a great deal of maintenance, too, as they're also prone to fading and looking extremely boring if they aren't periodically refreshed.
Katie Marks writes for Networx.com.
Updated September 2, 2018.
Looking for a Pro? Call us at (866) 441-6648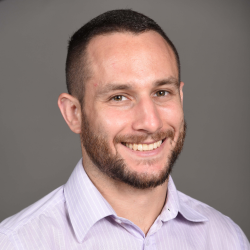 Top Cities Covered by our Painters