---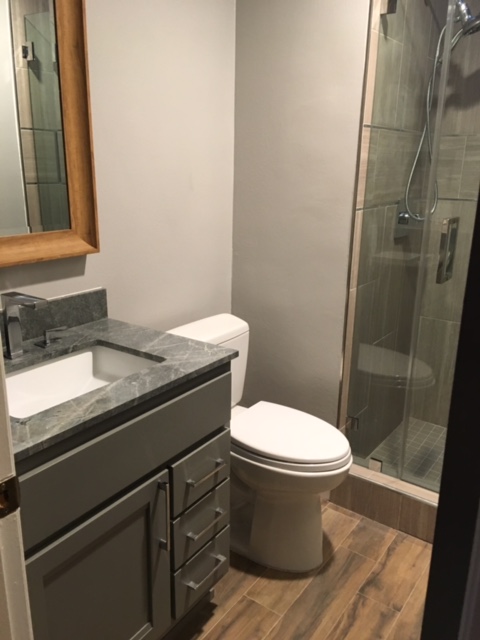 I did 2 bathroom remodels at different times. I couldn't afford to remodel both bathrooms in my condo at once, so I did my roommate's bathroom first, in April 2015, since it was worse off. Then I saved up money and did the second one in January 2016.
Being quite picky, I originally started the first bathroom by myself and had taken off probably 80 percent of the tiles from the floor and the shower. The working hours for a condo are limited, though, and I work full time so I just wasn't getting enough time to work on it. That's why I ended up looking for a contractor.
I checked on a few websites and talked to people, asking for estimates. Because I'm quite young, a lot of the contractors were acting like they were trying to put one over on me and saying things that I thought were inappropriate or not right.
But then when Juan showed up, his quote seemed fair and he was easy to talk to. I didn't feel it would be weird to have him in my place. My roommate and I both felt comfortable with him. Based on that relationship and his general pricing, I hired him.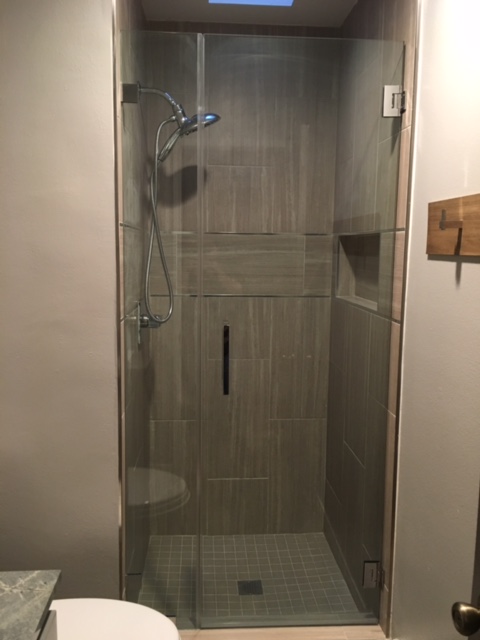 I had already picked out all the materials myself and I gave him drawings. Even though I was very particular, he worked well following my detailed notes. I think I drove him a little crazy at first but we worked out great in the end.
He took about two weeks to remodel each bathroom, which was the quoted timeline. The first one took a little longer because we were waiting on materials. I bought enough for both bathrooms the first time, so the second one was ready to roll.
I appreciated that Juan was so flexible. Sometimes the condo association changed their minds. For example, when the water needed to be turned off for my first bathroom, they said, "No, you have to let people know a week before." So he said, "It's okay. We'll start over here and do this instead." His helper was very nice as well. They tried to be very clean and they'd joke around a lot so they were excitement. I thought they both were great. I really couldn't recommend him enough.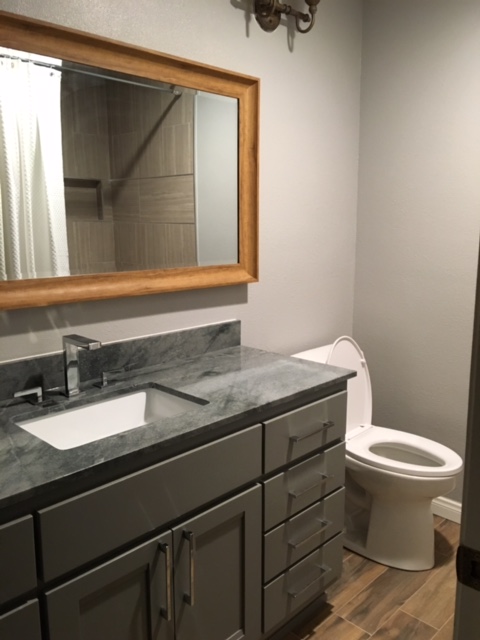 We came across a problem in the first bathroom. The shower pan that we thought was going to be good, based on what it looked like before we removed that tile, and it wasn't. So he gave a new quote to fix it, which seemed reasonable to me.
Personally, I'm all about paying cash. I know it upsets a lot of contractors to come out and do quotes but I like knowing how much I need to have saved up.
I also like looking for bargains. For all my materials, I went and drove around looking for sales. I like to be involved in the project and know all the details. I don't like being talked down to, because of my age. I want a contractor who's ready to answer all my questions. I'm not the expert -- they are -- but I'm hiring them.
If you're thinking of doing home renovation, I say go for it. I try to do it by myself first but that's just how I am -- a "you can do anything" attitude. Contractors can do it better and call people in for the correct jobs, but there's nothing to be fearful of. Just have enough money to be able to fix it if needed, your backup budget. What's the harm? There's no harm. Might as well try it.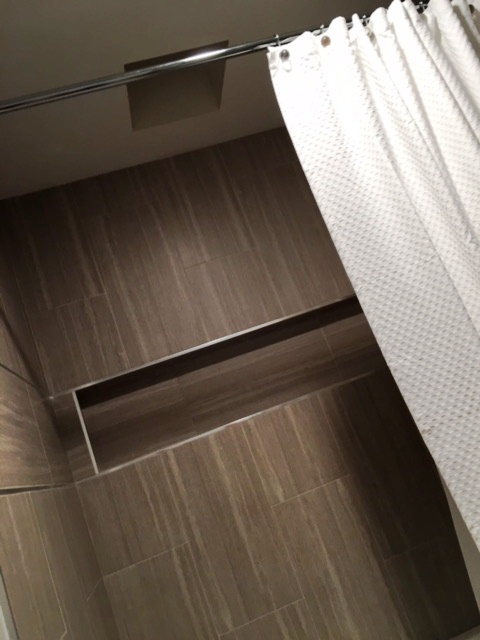 Save