Curb Appeal: Simple Fixes to Boost Your Home's Value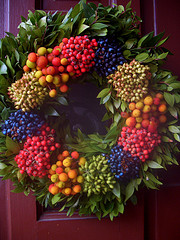 Curb appeal is that essential "it" factor which makes your home stand out from its neighbors – in a good way. If you are looking to sell your home but lack a huge amount of time or cash to invest in exterior remodeling, there's no need to despair. These relatively quick, cheap fixes will make a surprising improvement in your home's appearance, increasing both its salability and its value.
Deal with obvious signs of neglect first. Take care of any rotten spots in your home's exterior, clear out clogged gutters, repair crumbling steps or patch and reseal a cracked driveway as an urgent priority … that is, if you want potential buyers to stick around long enough to notice all the other attractive improvements you've made.
Pressure wash. Deep clean your exterior with a pressure washer. This handy piece of equipment can be rented from large hardware stores for either a half or a full day (at a ballpark cost of about $70 daily plus a refundable deposit), although if you plan on using a pressure washer frequently, it might be cheaper to actually buy one. Home Depot's least expensive model is currently $99. SAFETY TIP: Make sure that your home's surfaces are covered with a material – for example, vinyl siding or wood – that will stand up to power washing, and follow manufacturer's directions carefully.
Paint. Painting the exterior of your home is a cost-effective way of increasing resale value. If the outer walls are still in good shape, you might want to simplify your painting project -- touch up just the front door and the trim with a light, bright, welcoming accent color. Try classic white or pale lemon yellow.
Replace hardware. Strange as it may seem, there are fashions in exterior hardware and investing in trendy new house numbers with matching door knocker is a fairly inexpensive way to make a smashing first impression. You will find a wide selection of metals and finishes, such as Restoration Hardware's polished or antique brass, antique copper, oil rubbed bronze, iron, satin nickel and pewter. A coordinating mailbox makes for an elegant touch.
Renew your garage door. Though you may scarcely notice it yourself, your garage door is an important element in curb appeal, making up approximately 30 percent of the view of your home from the street. Give the door a coat of fresh paint to match your home's woodwork, sticking faux carriage house windows onto the completed product if you wish. Alternatively, replacing an extremely elderly or damaged Chicago garage door offers the dual advantages of energy conservation in the cold Illinois winters and increased security against intruders.
Light your path. Lighting up the path to your front door is another safety measure that serves to welcome visitors to your home as well. This includes house hunters – who says all home showings have to take place by daylight? Install electric outdoor lights; energy-saving features available include motion activation and photocell sensors that control the fixtures' operation from dusk to dawn. Solar lanterns are an even more eco-friendly, although less reliable, option.
Tend to your landscape and garden. Trim unruly foliage around your home to eliminate possible hiding places for would-be burglars. This will also bring more sunshine into your home and help ensure efficient operation of your air conditioning's exterior unit. Refresh or replace stone edging for your walkway and flower beds. Garden art is trendy right now and will draw the eye toward your plantings; it's also inexpensive and fun when you DIY. Expand the garden to embellish your porch – a very visible area of your home – with the use of easy-care container plants and flowers, window boxes and living wreaths.
Laura Firszt writes for networx.com.
Looking for a Pro? Call us at (866) 441-6648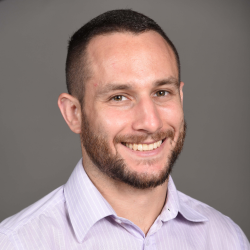 Top Cities Covered by our Electricians