Bio-composite Materials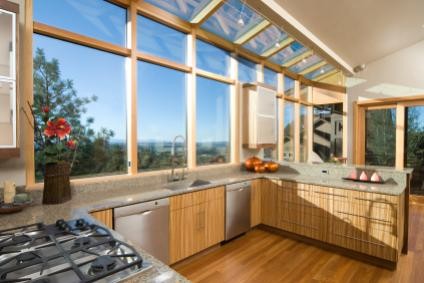 Here's a slightly shocking eco-fact: buildings account for 40 percent of landfill waste, according to the U.S. Environmental Protection Agency. Traditional construction materials are highly resource- and energy-intensive. Fortunately, there is a movement toward green construction, utilizing sustainable materials and environmentally sound techniques. Among these are bio-composites.
What Are Bio-Composites?
Bio-composites, or biodegradable composites, are the next generation of sustainable building materials. They're made up of a combination of eco-friendly ingredients – usually plant fibers mixed with natural resins and binders – and are used to manufacture roof sheathing, fences, fireproof doors, and more. Bio-composites and other sustainable building materials help eliminate non-renewable waste, reduce raw material usage, and cut fossil-fuel consumption.
How Exactly Are Bio-Composites Eco-Friendly?
Many bio-composites use recycled materials or fast-growing plant fibers. In turn, they are recyclable or are designed to rapidly decompose. Bio-composites typically use natural binding agents, reducing the need for petrochemicals or other fossil-fuel products. Even more fuel is saved in the transportation of lightweight, locally sourced bio-composites. Like other sustainable building materials, bio-composites also help builders and homeowners earn Leadership in Energy and Environmental Design certification, the stamp of approval for green building and construction.
Bio-Composite Roofing
Several bio-composites are used in roofing. Sustainable bamboo can be pressed and mixed with resins to form light, strong and impact-resistant roofing panels. Roof sheathing can also be sustainable. Environ Biocomposites and other companies use wheat and other fast-growing fibers to make sustainable particleboard or plywood replacements. Environ said its Microstrand sustainable building materials are lighter and stronger than traditional wood products, and emit no volatile organic compounds. Contact a local roofing contractor for more information on bio-composite roofing.
Bio-Composite Landscaping Materials
Sustainable building materials are not confined to the house interior. Heartland Biocomposites is a Wyoming company that specializes in "wood" fences and decking made of wheat straw and recycled plastic. Wheat straw is an abundant agricultural byproduct. The plastic is non-biodegradable high-density polyethylene, harvested from used milk jugs and detergent bottles. This faux wood is designed for high strength and minimal maintenance, avoiding the warping, splintering and fading so common to real wood. To discuss green outdoor projects, contact a local landscaping contractor.
Bio-Composite Doors
Bio-composite technology can turn wheat or sunflower hulls into fire-rated doors. Safety codes typically require fire-rated doors for renovation projects involving attached garages. Fire-rated doors can also be used in other locations for added safety. Light, low-density bio-composite doors are available for interior use, as well.
Bio-Composite Concrete
Most additions or remodeling projects can be completed with nothing but sustainable building materials. Natural lime combined with hemp forms a bio-composite concrete. Unlike more traditional materials, hemp-lime concrete can eventually be recycled as fertilizer. Manufacturers state that this sustainable bio-composite is fire-resistant and thermally efficient, yet permeable enough to discourage mold growth and ensure better indoor air quality.
Bio-Composite Wood Based on Hemp
Stanford University researchers have successfully combined hemp fibers with rapidly biodegrading plastic, to create a moldable bio-composite fake wood that saves trees and shrinks landfills. The product may soon be commercially available for flooring, furniture, and other green building and construction applications.
Updated July 3, 2018.
Looking for a Pro? Call us at (866) 441-6648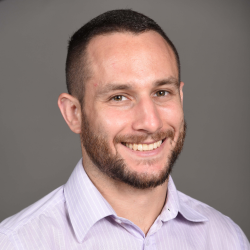 Top Cities Covered by our Carpenters