Bedroom Upgrades Under $3,000 to Do in an Afternoon
Why are bedroom upgrades so much fun? Because changing up your boudoir is a quick and simple process … that doesn't eat up a huge chunk of your hard-earned cash. In fact, you can create an incredible bedroom upgrade in a single afternoon -- for $3,000 or less! Check out our suggestions for 5 fast, affordable ways to transform the room you dream in.
PLEASE NOTE: All cost estimates are approximate, based on a 150-square-foot bedroom and unless otherwise stated, include mid-range materials and professional labor.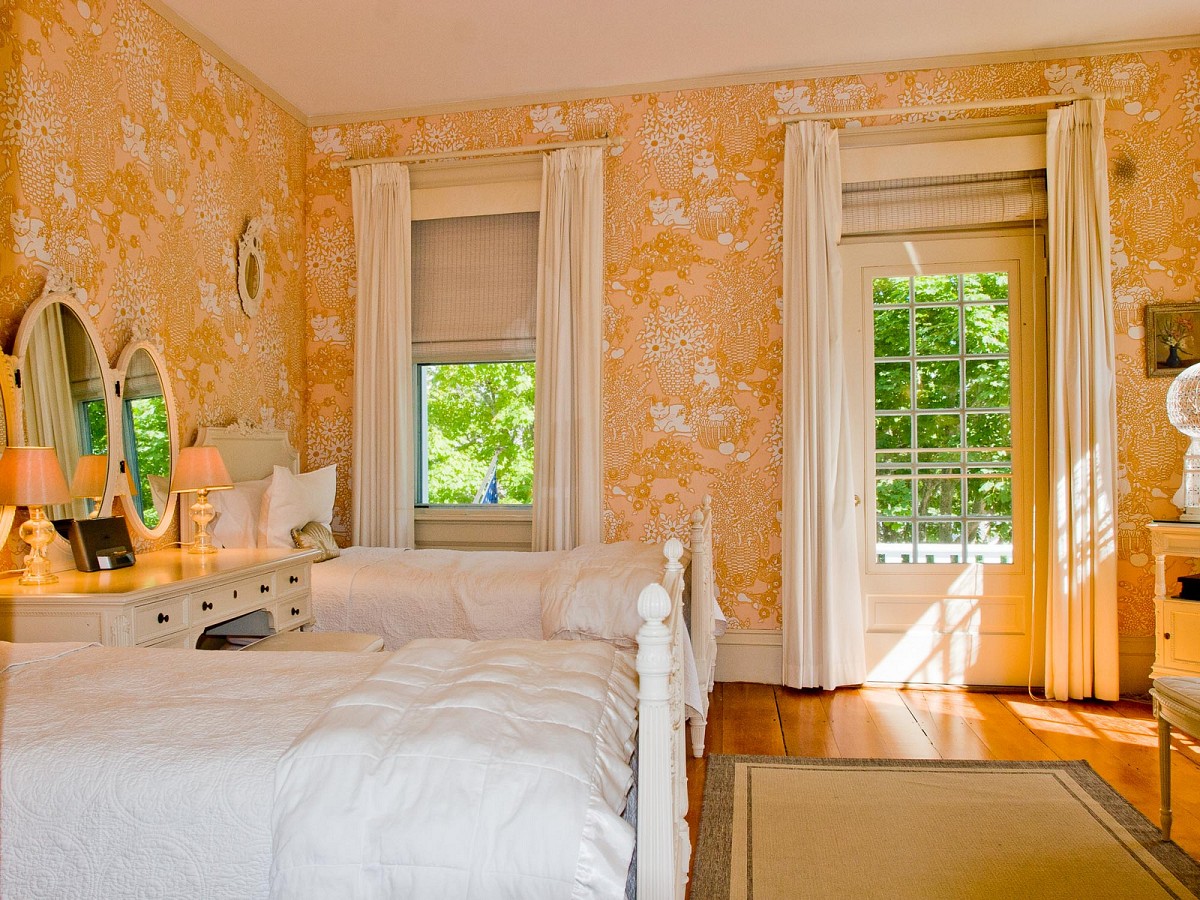 1. Treat Your Windows
Let the sun shine in … or not!! Modern multitasking window treatments do it all with ease: providing privacy, blocking light for satisfying sleep, and insulating for comfortable energy-efficiency, while adding gorgeous good looks to your bedroom. Trending now: programmable smart blinds that open or close with the sun. As a finishing touch, install a sweet window seat for lounging.
Cost Estimate: Custom blinds or shades average $340 installed, while professional installation of drapes is about $135 plus the cost of your curtains. Construction of a simple window seat costs $750; building a larger, more complex version complete with built-in storage can run as high as $5,000, not including the actual installation.

2. Design your own personal climate zone
The bedroom is your own very personal space -- don't you want it to be the temperature that you love? Installation of a separate heating and cooling system in your bedroom will allow you to save on your energy bills and choose the ideal setting for you … without all the hassle of adding to your home's ductwork.
Cost Estimate: $2,500 for a mini-split A/C-heating system.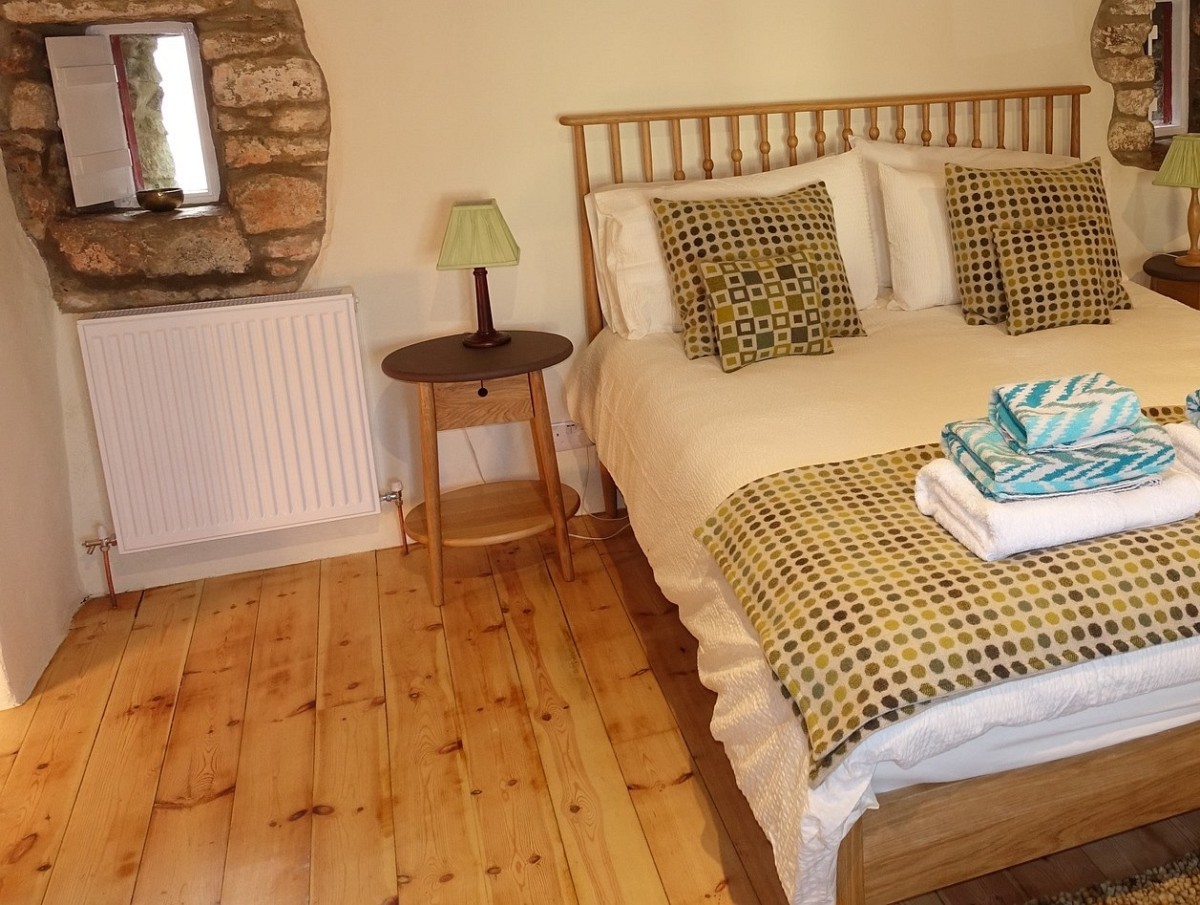 3. Install a new floor
Choose the beautiful bedroom flooring type that suits your decorating style the best, whether it be soft, plushy wall-to-wall carpet (oh so cozy underfoot on frosty winter mornings!), trending-now bamboo, or the timeless elegance of a natural hardwood floor.
Cost Estimate: $1,050 for carpeting installation or $2,700 for hardwood in one room.

4. Deck the walls
Add a contemporary look to your bedroom walls and you'll revive the whole room. How about painting with fresher-than-springtime Greenery, Pantone's Color of the Year or hanging up uber-fashionable nature print wallpaper? An accent wall or ceiling would be the ideal opportunity to splash out with bold color.
Cost Estimate: $550 to paint all 4 walls or $150 for an accent wall. Wallpapering will typically run about $500, but materials cost can vary widely.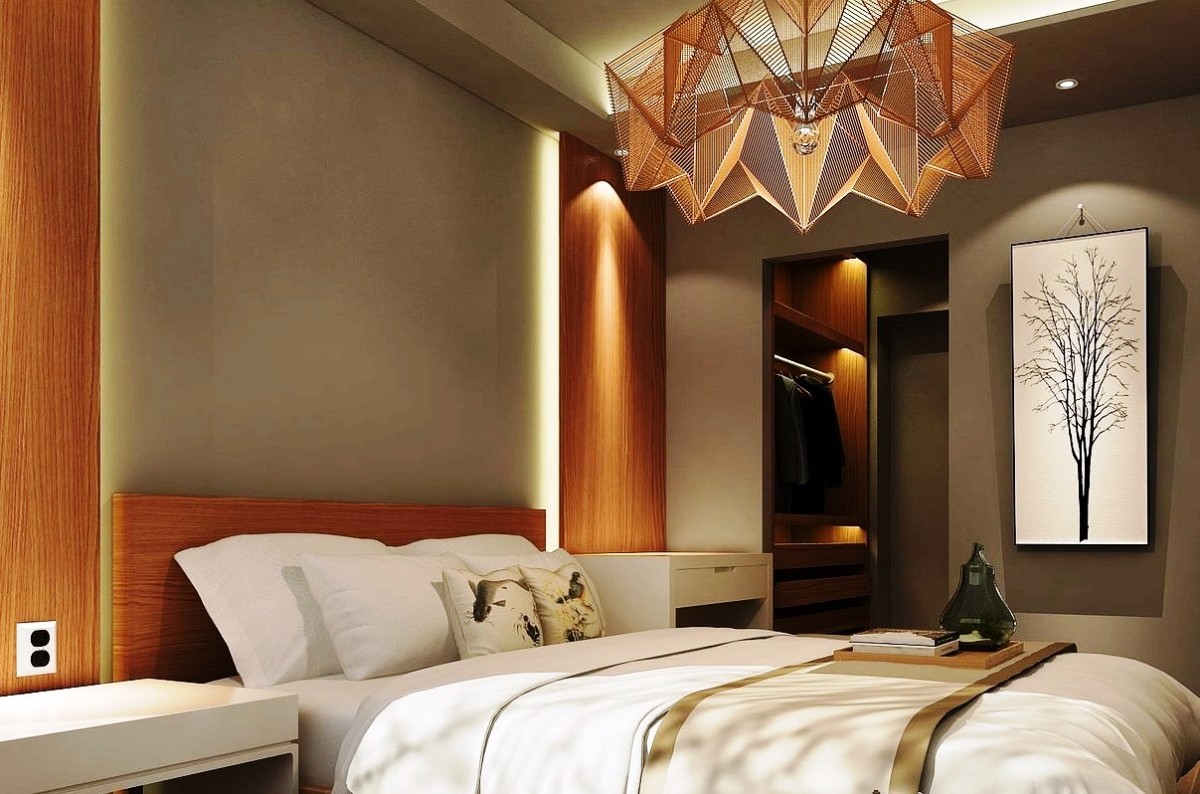 5. Light up your life
Create the perfect ambiance with a bedroom lighting makeover. Your choice of fixture -- ceiling mounted, recessed, wall sconces, pendant, or even your own private chandelier -- combine with special effects like colored lights and dimmer switches to set the mood for relaxation and maybe a little romance.
Cost Estimate: Approximately $175 for labor and supplies, plus the cost of the fixture.
Looking for a Pro? Call us at (866) 441-6648