Hardwood Flooring: Repair or Replace?
Hardwood floors are extremely popular for their charm and beauty, as well as their longevity. In addition to making your home look good, they'll also add to its value. However, wood can take a beating over time and may be severely damaged by water or other elements. If your hardwood flooring becomes damaged it's important to determine whether the floor can be fixed or needs replacing.
What Kind of Damage Is Fixable?
In general, hardwood is so strong that it often lasts 50 years, and sometimes even as much as a century or more. Even if it sustains damage, hardwood flooring can usually be refinished and thus avoid being replaced. However, if the floor has already been sanded and refinished numerous times (10 times is the maximum recommended), it might be beyond repair. If the floor requires sanding but the nail heads are visible at the seam, there won't be enough material left to sand it again.
Flooding can also damage a floor beyond repair. If you live in a city that receives a lot of rainfall, like Orlando, Florida, water damage could cause the wood to bulge, warp or buckle. If only some of the floor has been damaged, it may be possible to replace individual boards rather than the entire floor. However, flood damage often goes deeper than the surface and extensive structural repairs might be needed. If the source of the flooding is leakage, call a plumber to get rid of the leak before proceeding any further.
Mold is another problem. In some cases it's possible to clear the mold with fungicide, and in other cases the subfloor needs to be taken care of, necessitating a replacement.
Termites can also be a cause of major damage. Again, your best option depends on the extent of the damage and whether individual boards can be replaced.
Floors with paint stains and carpet material that has bonded to the wood tend to be good candidates for refinishing, depending on the extent of the damage and the condition of the wood. Usually, if the wood is thick enough, it can be sanded down without having to replace the entire floor.
Another factor is the type of wood and finish the floor has. Can the exact look be matched if you wish to replace just a portion of the floor? If not, the entire floor may have to be replaced.
Can I Do It Myself?
Floor replacement and refinishing are both extensive jobs that require detailed knowledge and experience. Whether consulting or hiring, be sure to use a professional hardwood floor contractor. He or she is equipped to advise you on the best treatment for your beautiful floors, and whether additional work is necessary, such as replacement of an uneven subfloor. Additionally, when opting for a refinishing or replacement, be aware that the room will probably have to be unoccupied for a period of time, sometimes as much as two weeks.
How Much Does It Cost?
The cost of a floor refinishing usually costs about $1.50 per square foot, depending on the extent of the damage. If sanding is done or extra coats are applied, it could cost as much as $4 a square foot. If a new hardwood floor installation is required, the typical cost is between $8 and $15 per square foot.
When determining how to handle your hardwood floor, be sure to check with local professionals. They can properly assess the damage and determine the right option for your home and budget.
Updated June 3, 2018.
Looking for a Pro? Call us at (866) 441-6648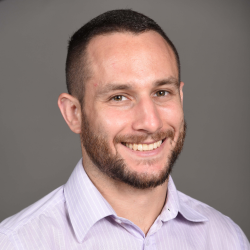 Top Cities Covered by our Flooring Contractors