---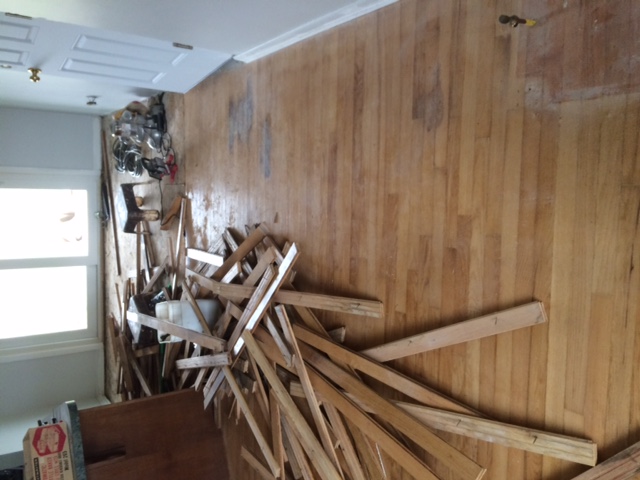 WHAT OUR NETWORX CONTRACTOR DID FOR US: Beautiful job of hardwood floor repair and refinishing. Added curb appeal so that our house sold within weeks.
WHY WE CHOSE HIM: Knowledge, local references, good impression as a person.
We had bought a second, smaller house to rent out – a cute little ranch in the country, about 60 or 70 miles north of Philly -- thinking that we might eventually downsize to it. Now all of a sudden, we're getting a bunch of grandchildren … which is wonderful! I'm so happy. We were fortunate enough to have two grandbabies (Number 4 and 5) born in the last 13 months and now our sixth is on the way.
However, although our second home had 3 bedrooms, there was only one bath and no family room, not a lot of space for all our children and grandkids to stay over. As a result, we decided to go ahead and put it on the market for just a few weeks, thinking we could rent it out if it didn't sell right away. And guess what? The house sold right away; it's under agreement right now.
A major part of its curb appeal was the stunning hardwood floors. They didn't always look so good, though. When we purchased the house, we painted the walls and then ripped up the carpeting, thinking we'd find nice hardwood floors underneath. Much to our disappointment, they were horrible, full of pet damage, with big black spots all over. You can see from the pictures.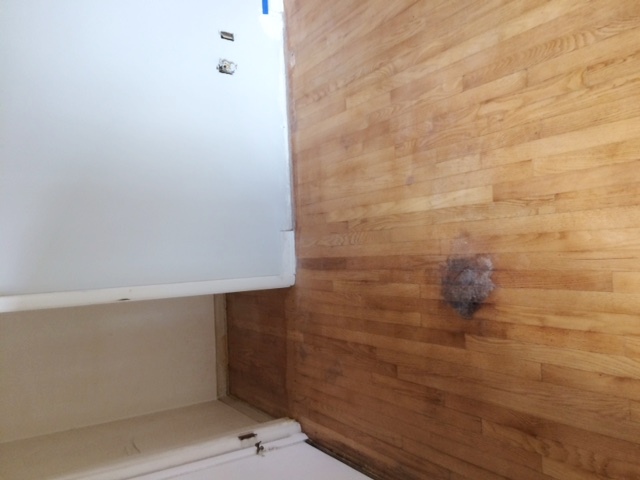 I did a Google search of hardwood floor repair in my area. Networx must have notified J M Gourniak Sr. dba Wyoming Valley Hardwood Floors that I was looking, because they said he'd be contacting me.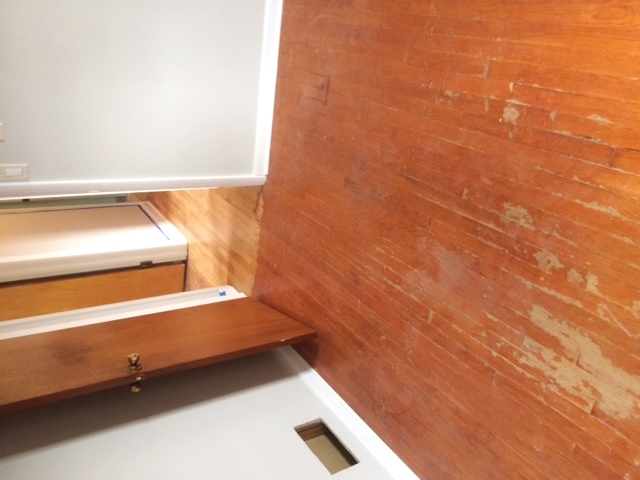 Usually I look for online reviews for just about anything. Jim had only a couple of reviews but speaking with him on the phone, I found out that he had a hardwood floor business and you could tell he knew what he was talking about. He offered us references to call, including one from a sculptor living in the area. After he walked through the house and looked at the floors, making comments, we felt good about him; we felt that we had vetted him sufficiently.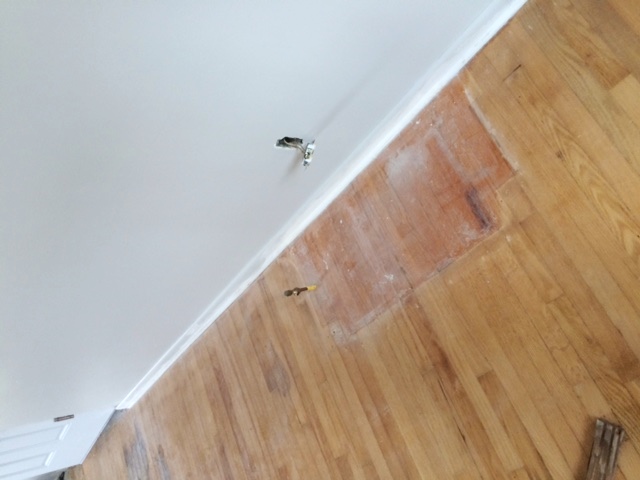 Every room was in bad shape, including even the hallway, so that Jim needed to replace a lot of the boards. In the photo of the pink bedroom below, you can see tools sticking up; he had replaced several boards and those were actually some kind of braces that he had in while he was waiting for the glue to dry. In the dining room, the wood was damaged beyond repair, due to either pets or something from the kitchen. The flooring had become so brittle there that he had to tear all of it up and put in totally new hardwood. It's funny, some of the other rooms looked worse to begin with, but it was just surface damage and the boards were salvageable.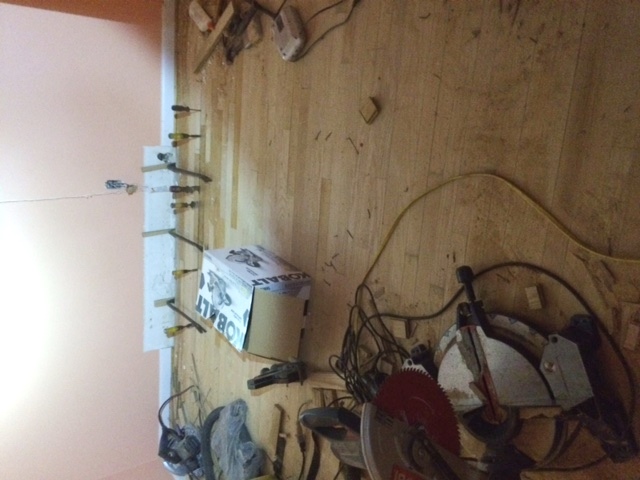 Once the floors had been repaired, he sanded everything down and refinished it. The little ranch had been built in 1970 and these were the original floors. At first Jim thought they were white oak, but then he decided it was a really good grade of red oak. He restored their natural beauty and made the house look great. In fact it's so beautiful that I'm a little sad it sold so quickly. My husband has no seller's remorse, though, and when I start feeling regrets, I tell him, "You have to remind me that the house is really too small for us."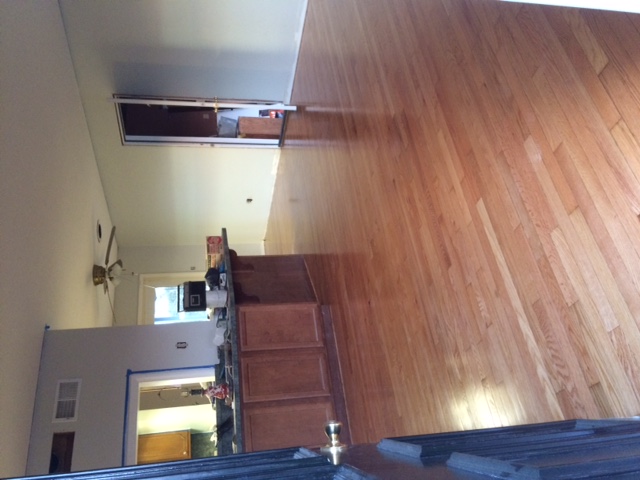 We'd definitely use Jim again and refer him to other people who want hardwood floor restoration. When our realtor saw the house after the floors were finished, she called me up to ask who had done the floors, so that she could give his name to other clients. That, plus the quick sale, really speaks to the quality of his work.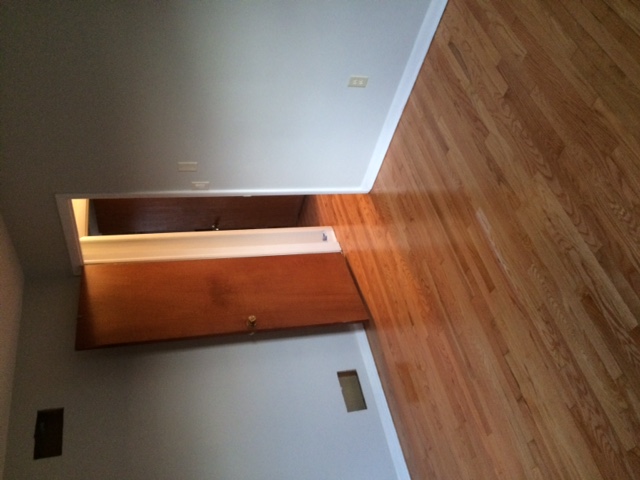 Save