Wood Siding: Real vs. Composite Shingles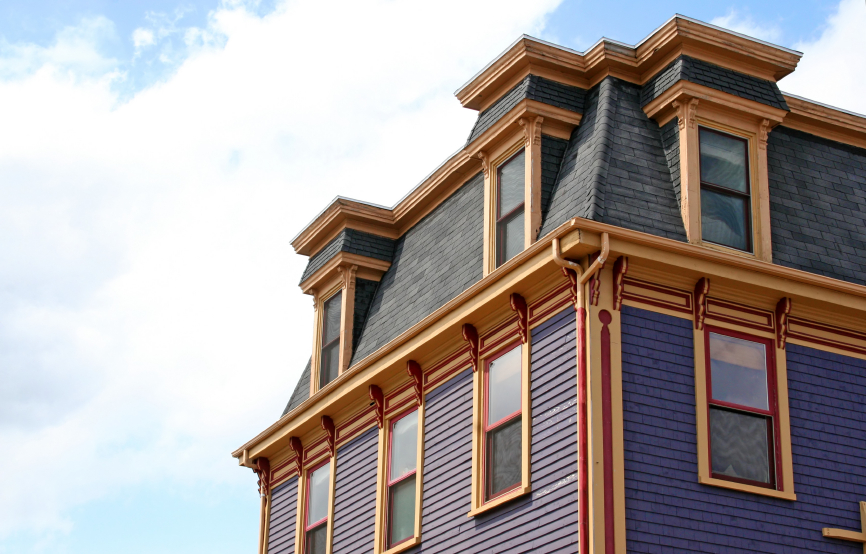 Choosing siding is, and always will be, a tough call. And no matter how many high-tech products come and go, they'll forever be compared to traditional materials like masonry, stucco and solid wood. One of the newest contestants on the scene is composite siding, a blend of wood chips or pulp with plastic polymers that manufacturers claim is cheaper, lighter weight and more durable than wood shingle siding. Like wood-composite decking and other manufactured wood materials, these siding products aim to offer the benefits of both wood and, well, plastic. Let's see how they stack up.
Durability
The building community is still speculating on the long-term durability of composite siding. In laboratory tests, composite siding products reportedly outperform wood in their resistance to impact damage, rot and cracking. As for long-term resistance to sun exposure (and all weather, for that matter), the jury is still out and probably will be for some years. While UV rays are hard on wood (especially unpainted wood), they can be hell on plastic. Until composite shingles prove their worth in the area of sun exposure, homeowners living in hot or high-altitude areas should seek out hard evidence of success before investing in composites.
Greenness
Since every manufacturer claims that their product is the "greener" option these days, you have to look at the general factors and decide for yourself. With exterior house products, perhaps the first green consideration is durability. It's safe to say that any siding that lasts for 50 years, for example, is greener than a siding that lasts 25 years, regardless of how either is made. One major manufacturer of composite siding offers a 50-year warranty; good cedar shingles can easily last that long in reasonably favorable conditions.
Next are raw materials and production. Wood is a very green raw material if it comes from well-managed forests. However, solid-wood siding is generally more resource-intensive than manufactured or composite products because it requires more-mature trees and is all-virgin material. Composites may contain a high percentage of recycled wood, and most virgin material can come from smaller, faster-growing trees. Composites can also contain recycled plastics.
When the siding eventually hits the landfill, both types of siding will shed their plastic or other oil-based coatings, but solid-wood should biodegrade much sooner than composite materials.
Maintenance
The future of composite siding rests largely in how well it compares to wood and other siding products in terms of maintenance. Material and installation problems aside, siding maintenance pretty much comes down to how often you have to paint. Many composites come with a factory-applied primer, which should improve the longevity of your first paint job, at the very least. And some composites don't require painting at all. Wood siding doesn't have to be painted or stained, but it lasts a lot longer and looks better if it is. However, solid-wood siding is increasingly available with a factory-applied finish, and cedar shingles can carry coatings with warranties up to 18 years.
Cost
Due to the differences among composite products, manufacturers and availability, it's difficult to provide a meaningful number on their cost. The price of quality cedar shingle siding can run around $600 to $700 per square (100 square feet of area installed). Some manufacturers of composites claim their products (or "systems," which generally include trim made with similar composite construction) can cost as little as half the price of top-grade cedar (with trim). But again, you'll have to compare the real-life cost of both products in your area.
Installation is Key
Consult an expert siding contractor and you'll hear that correct installation is all-important with any composite siding. Various "engineered" wood siding products have failed over the years because their manufactured wood elements are susceptible to moisture damage, especially where cut ends and other alterations leave the wood exposed. Solid-wood siding must also be installed properly to protect your house from the elements, but the material itself is relatively water-resistant, so excessive swelling and other problems that have plagued composites generally are less of a concern.
Updated February 28, 2018.
Looking for a Pro? Call us at (866) 441-6648