How to Install Rain Gutters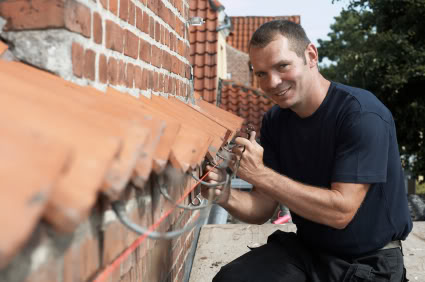 Rain gutters keep water away from your foundation and help avoid a muddy mess when rain washes straight off the roof. It may be time you learned how to install rain gutters. Handy homeowners probably have most of the tools they need, and the parts are available at most home improvement stores. However, it will take a few hours, careful preparation and accuracy to install rain gutters properly. You will also need at least one extra set of hands, especially if those hands know how to install rain gutters.
Plan Your Layout
First, plan the placement of your downspouts so water drains away from your home, not around the foundation or into a low spot. Don't try to drain more than a 40-foot stretch of gutter into one downspout. If your roof is longer than 40 feet, you will need to split the gutters so they flow toward each end of the roof.
Build Your Gutter Run
Assemble the gutters on level ground rather than while hanging them. The manufacturer may offer instructions on how to install rain gutters, but skip the section about butting the gutter sections together. Instead, overlap them, caulk the joints and fasten with rivets. They will look better and are less likely to leak. Also attach the end caps and downspout outlets so your rain gutters are ready to attach in one piece. Remember that the downspouts need to be at least a couple of inches from the end of the gutter because the roofing shingles hang beyond the edge of the house.
Mark the Slope, Place the Gutters
Next, make sure the fascia board is level, then use a chalk line to mark a gradual slope where you will attach the gutters. The gutters should drop about ¼ inch for every 10 feet. Remember the manufacturer's instructions on how to install rain gutters? You will need them now to help you attach the gutter hangers. Each type of gutter is different, but you need to closely follow your chalk line and firmly attach the hangers. Remember that you only get one chance to drive in the fasteners correctly.
At this point, you will be ready to have your friend help you hoist up the gutters and attach them. Finally, attach the downspout, run the drain down the wall, and add some type of downspout extender to direct water away from the house.
That's a quick rundown of how to install rain gutters. It's not complicated, but it may be difficult to do correctly.
Looking for a Pro? Call us at (866) 441-6648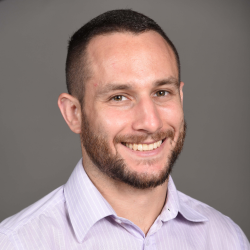 Top Cities Covered by our Roofers