Small Bath? Don't Panic!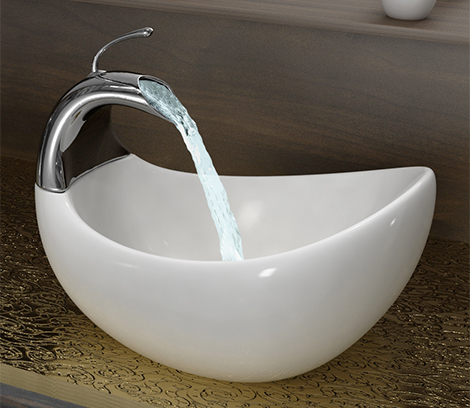 Small bathrooms are a common problem, especially in older homes, where apparently people were either microscopic, or didn't mind cramming in next to the tub to wash their hands at the sink. And they obviously had no beauty products, because there's never any storage...and the list goes on. There's a reason bathroom remodels tend to be extremely popular, and why they add to the value of a home. (And it's not just because people like me drool over amazing freestanding bathtubs.)
But what if you can't afford a remodel, or you're not ready to take the plunge just yet? How can you make your bathroom feel roomier? Luckily, there are all sorts of tips and tricks you can use to expand the space in your bathroom without moving a single wall.
Contrasting wall.
While it might seem counterintuitive, a contrasting wall painted in a rich, dark color like chocolate or moss green can actually make a bathroom seem bigger. It will pull away from the creamy walls in the rest of the bathroom to create the illusion of space, especially if you pair it with furniture in colors that match. Try adding a mirror to the wall to create even more room, turning your small bathroom into a bigger one with a fairly minimal outlay of cash.
Open up shelving.
Bathroom closets can take up a lot of space, especially if they protrude into the room. Try getting rid of closets and replacing them with shallower cabinets, and make sure those cabinets have adjustable shelving, hidden drawers, and other organizing tricks so you can maximize the space inside. To prevent the wall of storage look, consider using a stepped or staggered design to keep the space vibrant and lively.
Stripe it.
Don't go overboard, but a few bold horizontal stripes can also make a room look larger. Try stripes in contrasting paint or tile, or if you're using wainscoting, consider distinctive panels at the top to elongate the room. Again, your bathroom won't get any bigger, but the space will feel larger and more roomy.
Consider the fixture.
Old, clunky sinks can take up a lot of room. If you really want to open up space, consider a pedestal sink. If you still want that counter space, consider a vessel sink that sits on the counter, instead of being recessed in it. It will open up more under-sink storage, and the striking appearance will create a focal point to distract people from the small size of the bathroom.
And how about that toilet? A lot of toilets are surprisingly large, and you can cut down radically on the footprint without losing functionality. Low-profile toilets also use less water, adding some convenient savings to your monthly water bills. Talk to your Austin plumber about shrinking environmental footprint and your toilet at the same time.
Eliminate barriers.
Glass shower doors expand the sense of space in a bathroom, as does the elimination of a lip at the shower entry (which can make a room seem like it's chopped into pieces). In addition, they'll allow more light into the room, which will make it feel bigger, and they can be easier to clean and manage than shower curtains.
Go vertical.
Another way to make a room seem bigger is to install a big floor to ceiling feature, like a cabinet, that will draw the eyes to the ceiling and create an illusion of space. Handily, this will also, of course, create some room for bathroom storage.
Eliminate clutter.
Rooms tend to feel more crowded when they're cluttered, and crowding can draw attention to how small a space really is. Make sure that everything is stored when it's not in use, and if you don't use items, get rid of them. Keep up on decluttering the bathroom, which tends to become a catch-all for expired makeup and medication, worn-out hair ties, and more.
It's in the walls.
Your walls make great hiding spaces. You can conceal a recessed medicine cabinet or even a toilet tank inside the studs of your walls so they don't protrude into the bathroom. That's going to require some remodeling, but it will open up the space radically -- and reduce the number of things you need to look at!
As always, if you notice a design feature you like in your travels, feel free to copy it! When you spot a small bathroom that feels especially roomy, take note of the things that pull the space together and keep it looking spacious -- one great resource can be design competitions, which showcase the best in interior design, architecture, and remodeling. Feng shui advice can also be helpful, as this ancient practice often contains tips for making spaces seem more balanced.
Katie Marks writes for Networx.com.
Looking for a Pro? Call us at (866) 441-6648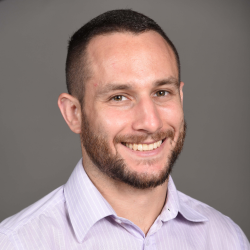 Top Cities Covered by our Remodeling Contractors