10 Mind-Blowing Baths
A hot bath can be just the thing, right? Most of us have to settle for pretty basic models if we even have room for a bathtub at all, but we're allowed to dare to dream about remodeling the bathroom, which is exactly what I did today when I went windowshopping for some amazing tubs. Here are ten of the best.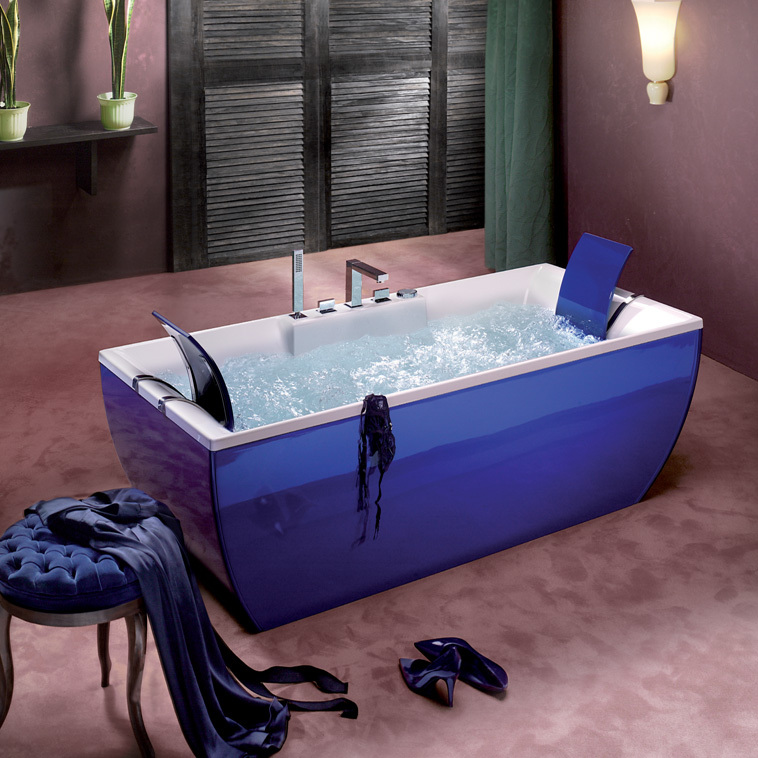 Kali Color offers their freestanding bath in a range of colors (you can see them at Modobath), but I love this cobalt blue. It looks so inviting, but also so fresh! I don't know how I feel about the carpet on the bathroom floor, though.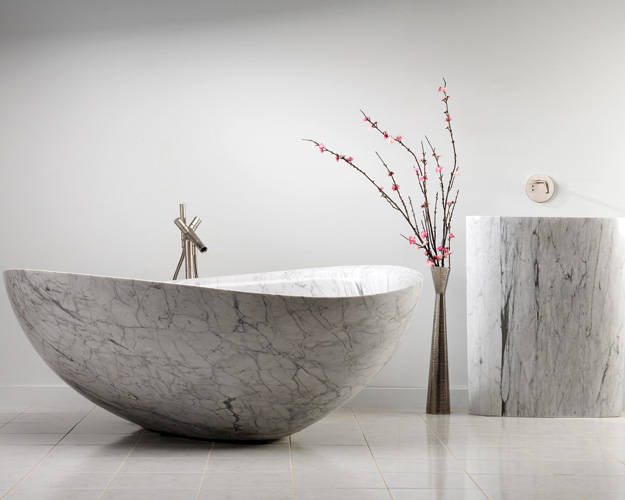 Stone Forest specializes in stunning stonework, and the Papillon Tub is a beautiful example of their work. Carved from Carrera marble, this tub has a sleek, natural look, but don't let those lines fool you, because this is a work of art, not just a tub. I'm in love with that amazing spout as well as the clean, modern look of this tub, which looks like it would hug the lines of your body beautifully.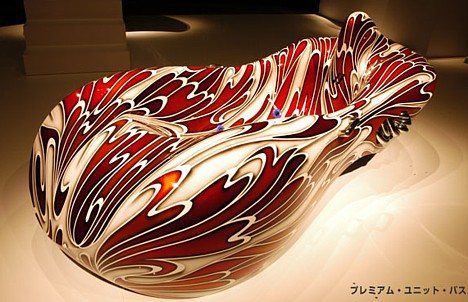 More of a piece of concept art than a bath, this amazing masterpiece comes from Japan. Part of the Premium Unit Series, which includes matching sinks and other bathroom fixtures, it has a curvaceous design and eyecatching patterns that might be a little intense to look at every time you scrubbed down, but could be awfully fun as a one-time deal. I'd expect to see a Los Angeles plumber installing something this flashy, somewhere in a Beverly Hills mansion.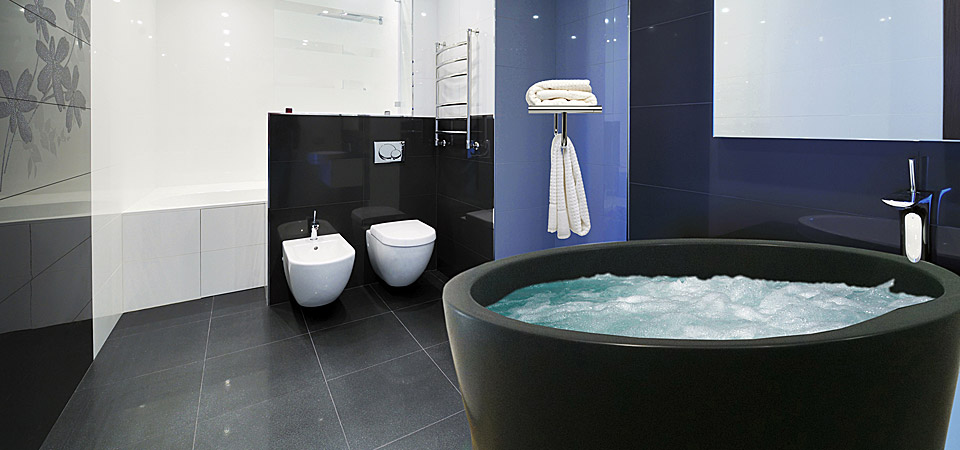 The Rhondamay freestanding spa tub from Tyrrell & Laing International has a sauve black modern design, and all the bubbles you could need, even before you add bubble bath. The firm builds tubs for both the home and the hospitality industry, and you could see this in either location. And that deep design? Perfect for a long soak.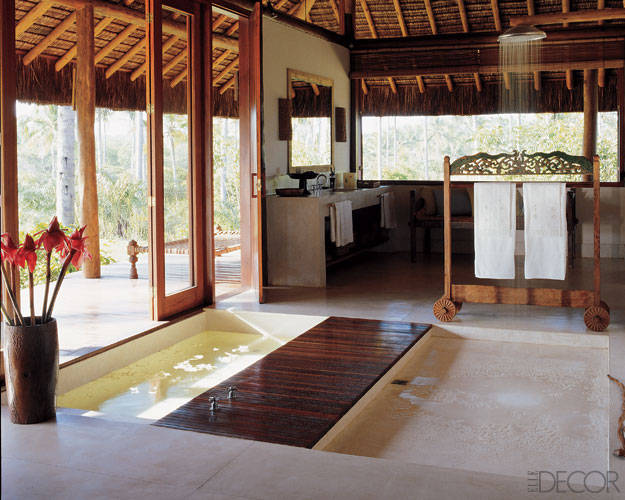 This beautiful bath house in Bahia, Brazil looks totally heavenly; it's so nice, I'd practically live here. There's something especially luxurious about sunken tubs, and the view here looks totally killer.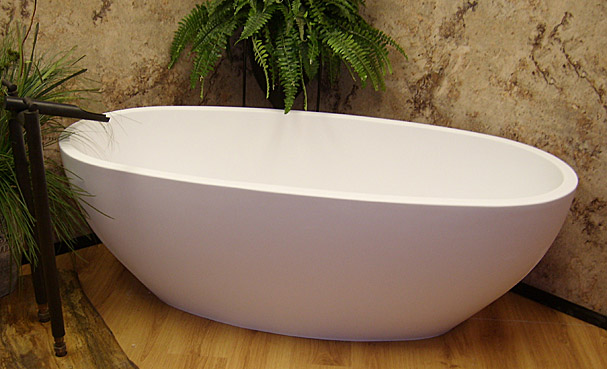 Another entry from Tyrrell & Laing, the Eco is a little bit of something special. It has all the look and feel of a luxury tub, complete with an artful spout and a smooth, curvy design, but it's smaller than similar tubs, so people save water with every use. It doesn't sacrifice comfort and luxury for savings, though: unless you know about the Eco's clean little secret, you'd never guess.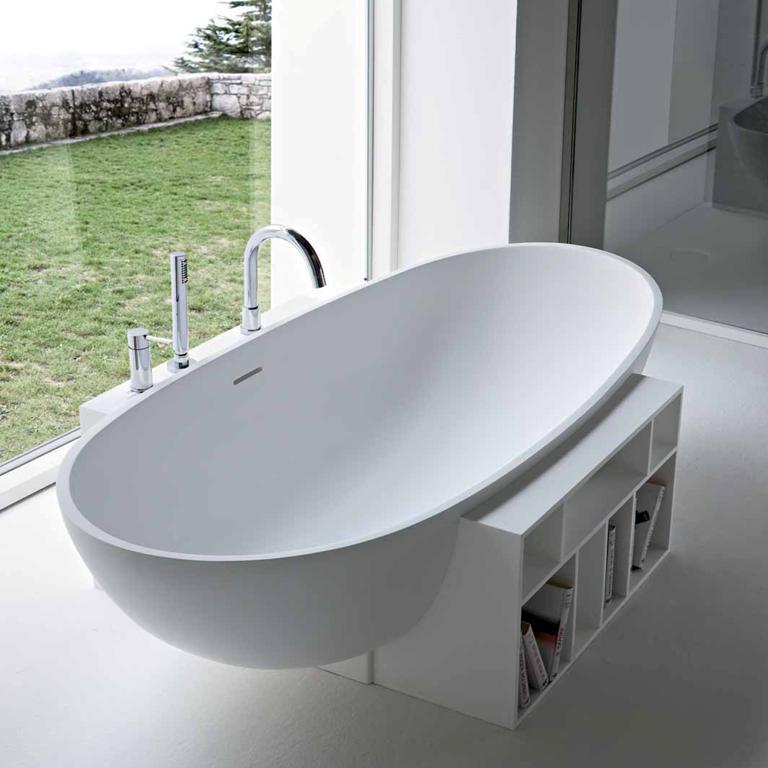 The Egg from WS Bath collections has built-in bookshelves. Need I say more?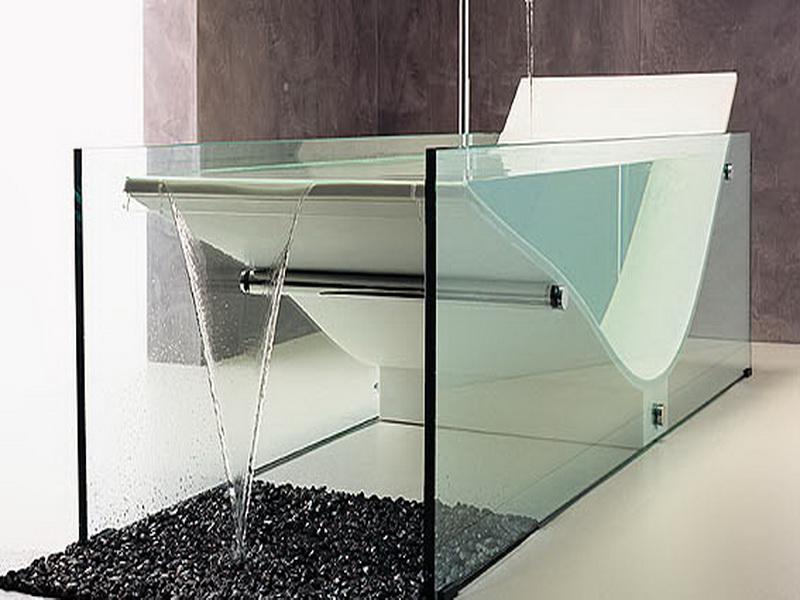 This amazing glass tub from OMVIVO looks like it would be both comfortable and really fun to bathe in. The Le Cob bath is meant to evoke Le Corbusier's famous chaise lounge, and it most certainly does that. Maybe a little too modern for some tastes (and bathrooms) but definitely a conversation piece!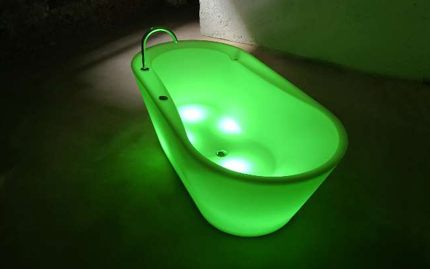 The LTT Illuminated Bathtub from Generate is a bit of a trickster. Sure, it's green now, but what color will it be next? Users can change the lighting inside the shell of the tub to make it go through a range of shades depending on mood, setting, and whatever strikes their fancy. Who says taking a bath can't be fun?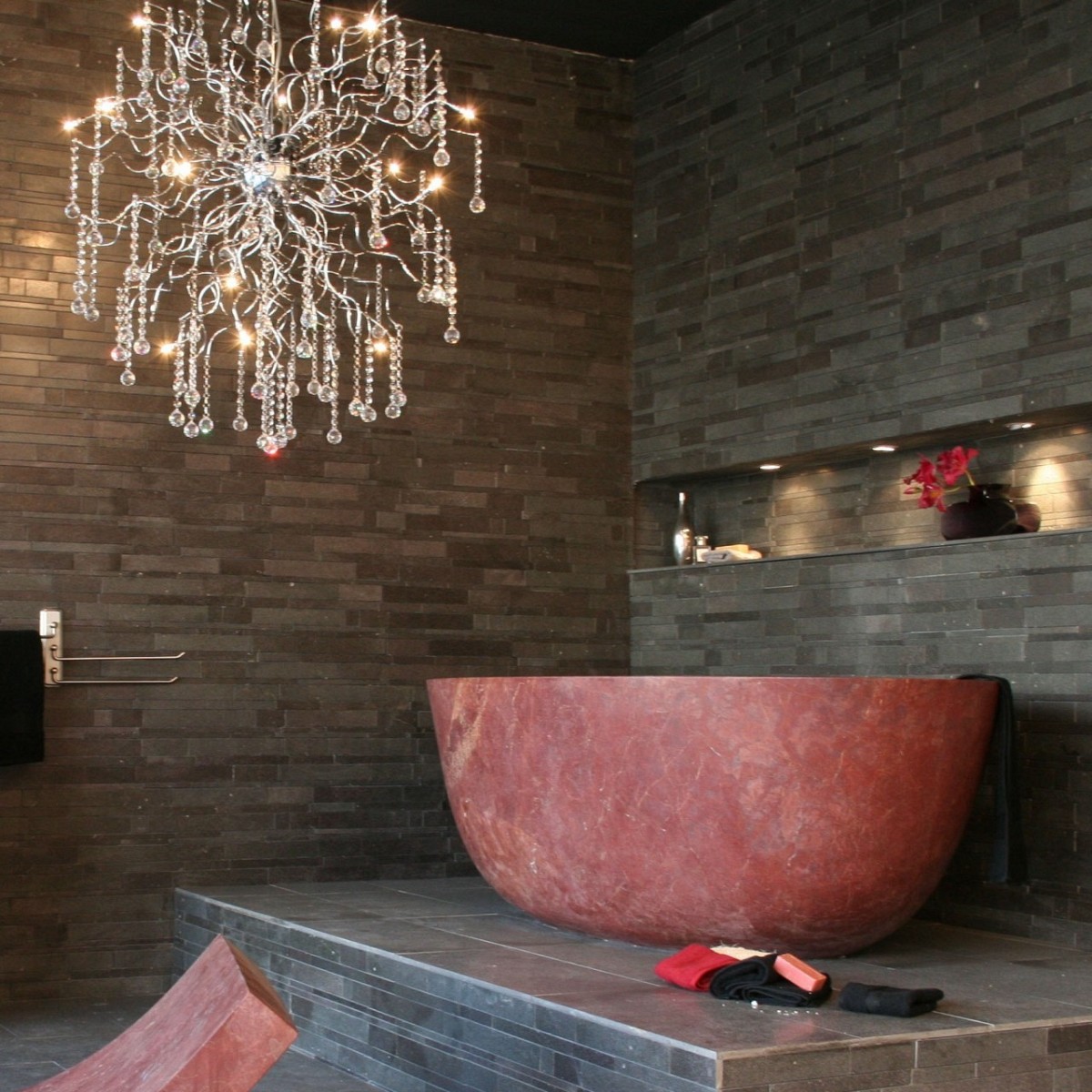 This tub from the Piedra Collection may be my favorite. Carved from travertine, it's got a stunning natural red color with lots of detail from the rock, and this bathroom really sets off its full glory; note how the chandelier's twisting pattern complements the veins of the travertine.
Katie Marks writes for Networx.com.
Save
Looking for a Pro? Call us at (866) 441-6648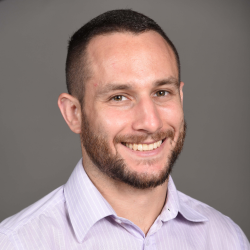 Top Cities Covered by our Plumbers