How To Thaw Frozen Pipes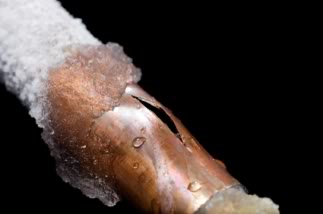 Some might say there's nothing better than a warm cup of tea or a hot shower on a cold winter day. However, the hot water you enjoy inside your home can only get there if your water pipes are working properly. If you experience an unexpected cold snap or extended freezing weather, your pipes and the water inside of them can freeze. Frozen water pipes can pose a dangerous and potentially costly situation for you and your home; expanding ice inside water pipes can add enough pressure to rupture the piping and pour hundreds of gallons of water into your home. To learn how to thaw frozen pipes safely, read on.
How to Thaw Frozen Pipes That Are Accessible
First, you need to determine which pipes are frozen. You can do this by turning on every faucet in the house and noting which ones do not work. If the piping is easy to reach, you'll be able to tell a frozen pipe by touching it and feeling the cold. Turn off the working faucets, but leave the faucet open for the pipes that are not working. This way, you will see the water come out once you fix the problem. Here's how to thaw frozen pipes in three easy variations:
1. Use a hair dryer for thawing frozen pipes. How to do it? Be sure to keep the dryer moving so that the heat is spread evenly along the length of the freeze.
2. Dunk a few rags into a tub of hot (but not boiling) water and wrap them around the pipe. Remove the rags when they cool and replace with new hot ones as the frozen pipes thaw.
3. You can buy a grounded, water-resistant heating pad from your local home improvement store and use this to wrap the frozen pipe. Set it to the lowest setting and check every 15 minutes to make sure the pipe is warming to the touch.
Note: Never use a direct flame to thaw frozen pipes. This will create a fire hazard and can make the problem worse.
How to Thaw Frozen Pipes Inside Walls or Other Barriers
If you can't access the piping due to walls, ground installation or other restrictions, you might need to call a qualified plumber to help you with the problem. However, there are a few tricks you can try first.
1. Raise the temperature inside your home and open all cabinets to allow the warm air to circulate close to the walls where there is interior piping.
2. Face a heat lamp or portable heater toward the wall where you believe the frozen pipe is located. Be sure to place the heat source at least 18 inches away from the wall and don't forget to remove any flammable objects from nearby.
After warming your pipes with any of the methods above, you should see water starting to trickle from the faucet as the frozen pipe begins to thaw. Continue heating the pipe until full water pressure returns. If none of these methods are successful, find experienced local plumbers who can thaw your frozen pipes for you. Good luck!
Looking for a Pro? Call us at (866) 441-6648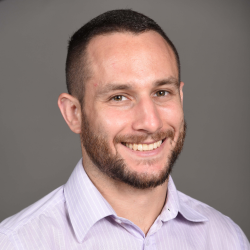 Top Cities Covered by our Plumbers