---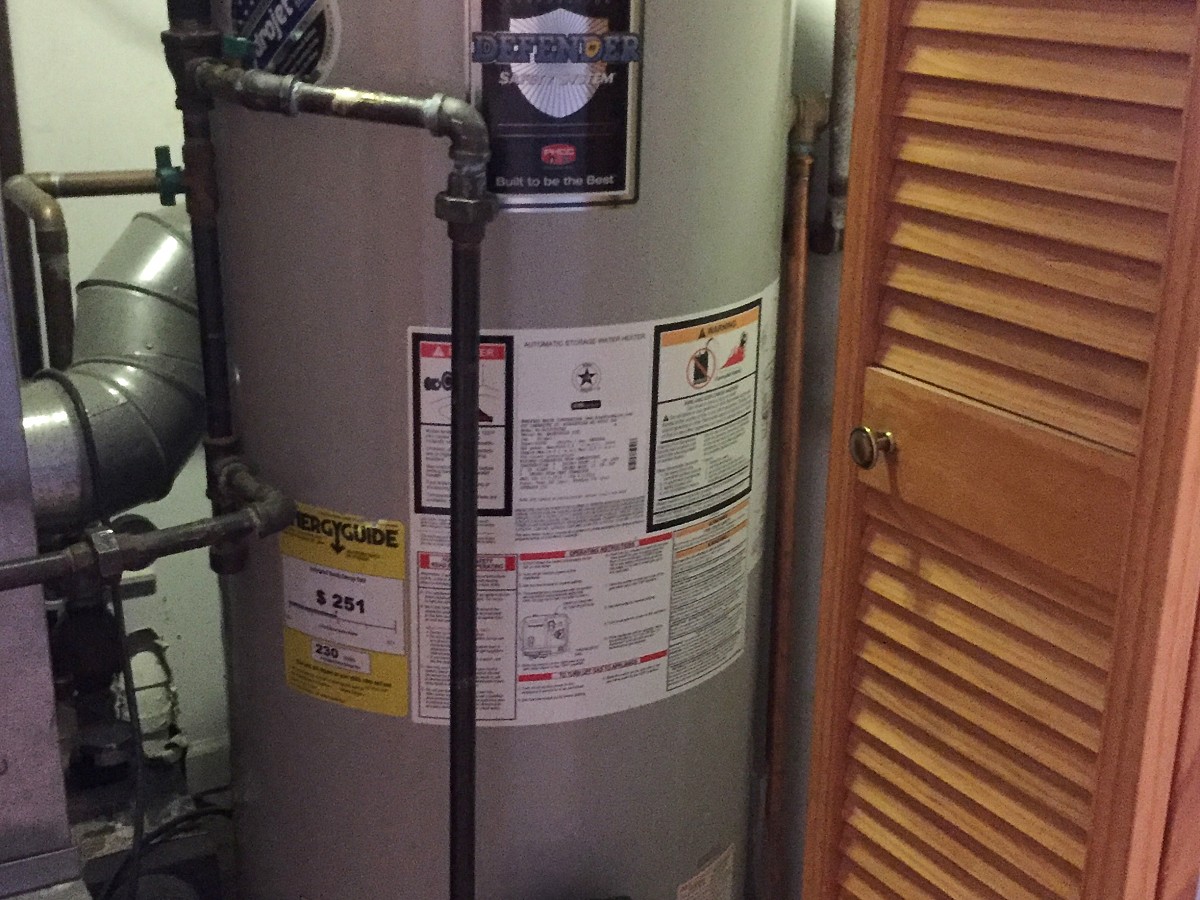 The Snapshot
Why did you look for a contractor?
Emergency replacement of a water heater that was leaking all over my floors.
Why did you choose this particular contractor?
He was the only one who actually picked up the phone on New Year's weekend.

How do you feel about the results?
I am so grateful. I found a plumber who not only removed the old leaky water heater and replaced it with an efficient new model, but also hooked me up with a restoration company that same day.

If a friend asked for a referral, what would you say about this contractor?
Walter was amazing … not to mention conscientious, polite, hardworking, and honest.
The Full Scoop
"What a way to start the new year!" was my first reaction. Very early on the morning of January 2nd, when I woke up and came downstairs to feed the cat, a strange sound could be heard … which turned out to be coming from my dying water heater. It had leaked all over the carpeting on the first floor – in a den, in a closet, another closet, and even into the garage. Help!
I got a list of local plumbers from an online contractor referral service and began calling around desperately. A lot of places were closed for the New Year weekend, so all I could do was leave messages. At Zuniga's Plumbing, though, Walter the plumber answered the phone right away. He was working that day AND he knew a water heater warehouse that was also open, so he told me, "Take a picture of your water heater and text it to me." He found a new replacement, a 50-gallon Bradford-White Defender, and came right out to install it.
I had one more request for him. "I don't want to get mold from the wet carpeting. Do you help with that?" He replied, "I'll hook you up with a restoration company I know." I was very, very fortunate that he was available that day -- and the other companies too.
The old water heater was 13 years old. Out of curiosity, I googled "How long are water heaters supposed to last?" and received an answer, "8-10 years," so I guess I was also pretty lucky that I got a few extra years out of the water heater.
If someone asked me for a reference for him, I would say that Walter was amazing … not to mention conscientious, polite, hardworking, and honest. I can't tell you how grateful I am that he picked up the phone when a lot of places were closed. The whole process was wonderful. I just feel so lucky at how smoothly it went.
I was extremely happy with my experience. I am so grateful to companies like Networx because I didn't know who to call. And that's how I got in touch with these people who helped me.
What advice would you give to other homeowners based on your experience?

In an emergency, contact a contractor referral service. It's a fast way to get the names of reliable contractors.
The Networx take away:
Check your water heater regularly. And if you need to hire a contractor in a hurry, look for pros that have been pre-screened.
Edited by Laura Firszt.