Creating a Low-Budget Home Yoga Studio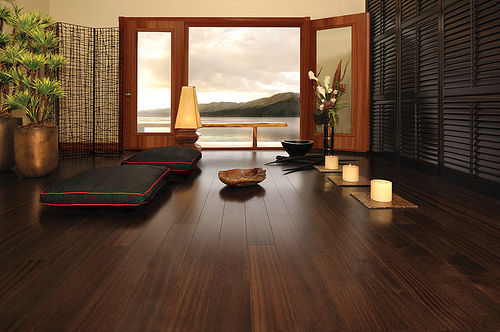 Maybe you are trying to use a yoga video or practice poses from your yoga class, but you end up working harder to dodge clutter and block out street noise. If that's the case, it's time to create a simple home yoga studio or practice area. To help you create your exercise sanctuary in virtually any home on any budget, we consulted three Denver yoga instructors.
Go minimalist with a home yoga space
Meg DePriest, a mother and yoga instructor in Denver, said, "You don't have to spend a ton of money or have a huge space. Just find a space in your house that makes you happy, chase the kids out every once in a while, and enjoy your practice."
How much room do you need for a home yoga practice area?
A yoga practice space can be about the size of a walk-in closet with standard ceilings, according to DePriest, as long as it is quiet and has a door that closes. "You can get by on a space just a touch longer than your yoga mat and a little wider than your arm span," she stated. "Make sure you don't touch the ceiling when you inhale and reach your hands up."
However, Jennifer Lux, a Vinyasa yoga instructor with Warrior Academy Yoga, suggested a little more space for a home yoga studio. She claimed, "The space can vary in size but I'd say at least nine feet by nine feet to give you enough room to move freely and not feel psychologically or physically confined."
Just a mat
Both Lux and DePriest said a yoga mat is the only vital piece of equipment in a home yoga studio, but DePriest keeps a few other items in her yoga space: a meditation cushion, books, incense, family photos and a small, low table "that serves as a sort of altar." Of course, if you are relying on video instruction, you'll also need a TV or computer, as well as a device for music or nature sounds.
Choose the right flooring
DePriest recommended hardwood floors as ideal. "They aren't cold in the winter, they give a little and don't hurt your knees," she explained.
Lux said carpet can be too soft to be stable, but a large wood board or rigid gym mat on the carpet would be a better surface. On the other hand, DePriest opined that carpet can pose a good yoga challenge: "I wouldn't worry if you have carpet. It's soft and nice, and perhaps you would improve your balance poses over time on that uneven, squishy surface. Be sure to protect it with towels if you sweat a lot, or it will stink."
In fact, DePriest is more concerned about cold, hard concrete flooring. "For concrete, I'd try two or three yoga mats, or perhaps rolling out a very low pile or flat woven rug under your yoga mat," she suggested. "And have a space heater for winter to warm it up a bit before you practice."
Skip the mirror
Like many yoga businesses, home practitioners often fill a wall with a large mirror. However, mirrors are not necessary, and neither Lux nor DePriest likes to use mirrors.
"If a person wants to use the space for meditation and peace, mirrors may take the yogi out of their mind and back into their body," Lux commented. "Practicing without mirrors makes people feel the poses more than judge alignments."
"I hate practicing with mirrors. Some folks love it. This is a totally individual decision," DePriest said. "I suppose if you want one, ideally you'd want it big enough to see yourself standing up, arms and legs outstretched. Like da Vinci's 'Vitruvian Man.' But I find mirrors distracting."
Light your home yoga studio
Dimmable lighting and shades are important for a home yoga studio. Lux recommends adjusting the lighting for mood, style of practice and time of day. "Traditionally, the lights are dimmed throughout the practice, and savasana, or the final pose, occurs in the dark."
Control the temperature
"Heat helps to open the body but it depends on which type of yoga you are practicing," Lux continued. "I keep my Vinyasa classes at 85 degrees, and the room gets warmer throughout the practice."
However, DePriest disagreed, saying, "I like to generate my own heat," which is why she keeps her space at standard room temperature.
Solid walls are key
Finally, DePriest added one structural warning about a home yoga space: "If you like to do inversions, (you need) a good wall that is sturdy enough to withstand kick ups as you learn handstands. I put my heel through the drywall early in my yoga life. The wall is a very useful prop, so it's good to have one free of furniture or wall hangings."
If you can't create a home yoga space, fear not
To be sure, not everyone even wants a home yoga studio. Our third yoga teacher told us that she doesn't really practice her yoga at home because of one major drawback. "I love the energy of practicing with a group of people at a studio," declared certified CorePower Yoga instructor Dana Alshouse.
If you would like help with building or outfitting your own home yoga studio, contact a licensed contractor.
Updated January 10, 2018.
Looking for a Pro? Call us at (866) 441-6648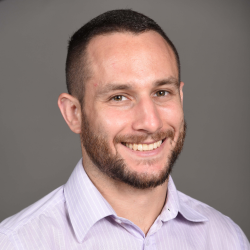 Top Cities Covered by our Remodeling Contractors