---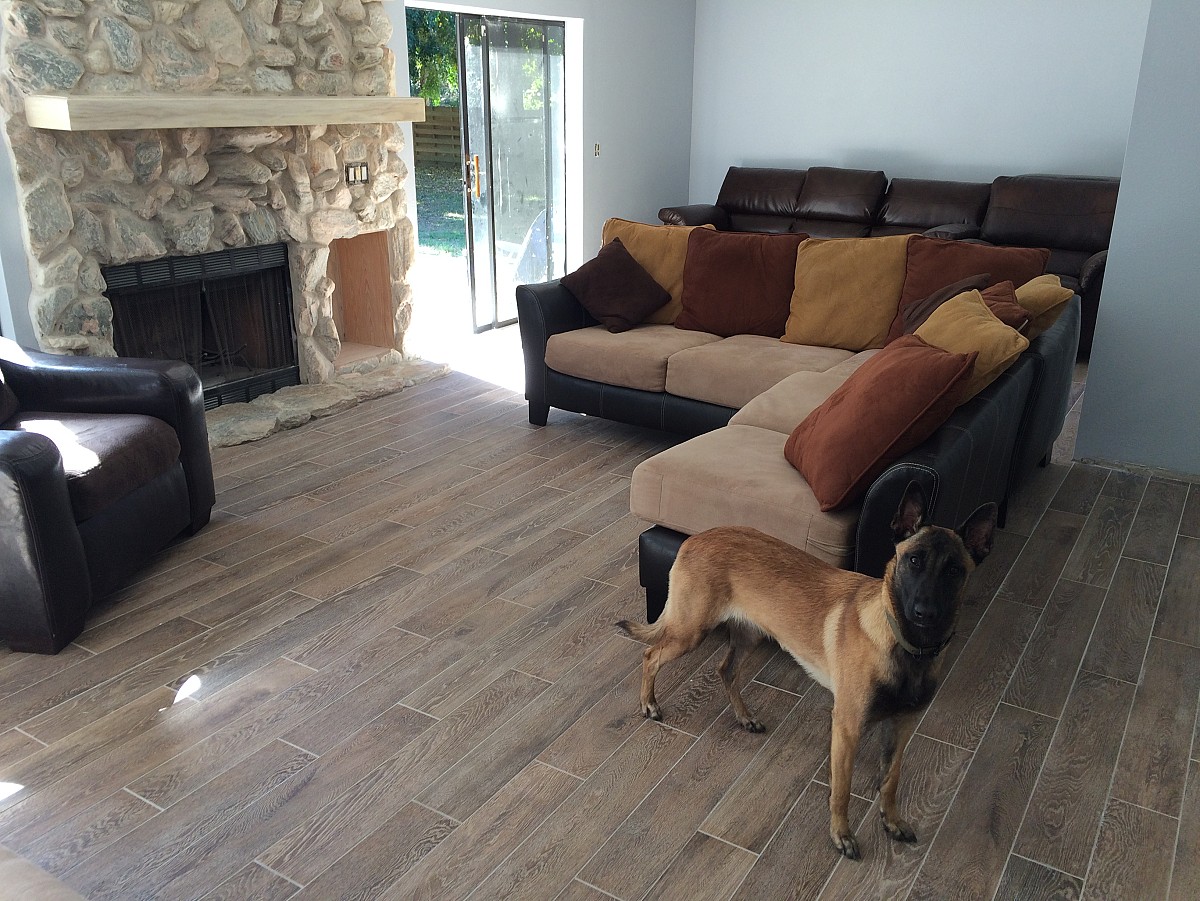 Where did we install new floor tile? Every inch of the house. We gutted the whole house we had just bought. It was livable before but we just didn't like the tiles. So we gutted the place and put in what we like.
My fiance's father is a contractor himself. He was doing a lot of other projects on our house but didn't want to do that and the tile, so we ended up hiring out for the tile part. I just did a Google search and used a website where you put your information in and someone'll call you. I got a few callbacks; I probably had 4 or 5 people come to the house. I only asked local people to come over.
To make my decision, I definitely looked at price, and also professionalism. If I called, I just made sure that they answered the phone and took that into consideration.
Because my future father-in-law's a contractor, we got discounts at a wholesale place for tiles. So we actually picked out a tile at a wholesale place, got the contractor discount, and presented that to Eclipse Tile and Marble, who did our tile. They said that they could get that same tile and give us 5 cents off per square foot. So we ended up ordering through Eclipse for a really good price because of our contractor discount.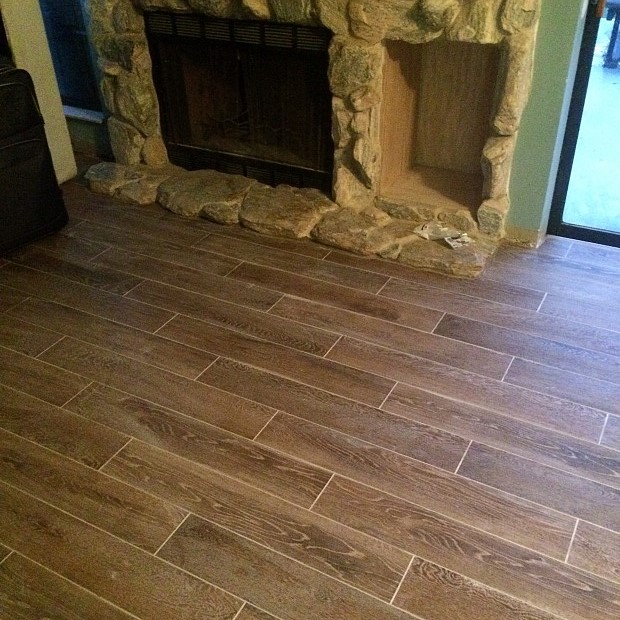 The tile work ended up taking a little over 3 weeks. On some days there were 2 people, some days there were 3 people, some days 4 people, some days they didn't even show up ... so it was all over the place.
It was an issue since I was quoted 2 weeks, which was perfect because my furniture was going to be coming. Because it ended up being 3 weeks, it postponed when I could move in and all that. That was a little frustrating.
I was upset that it took longer than quoted, but the tiles are really nice and I love my install, so I would use them again; I just would know that it would take longer than whatever they tell me, but I would definitely recommend someone to use them. The only surprise was that it lasted an extra week, although everything else was pretty straightforward.
ADVICE: Expect delays -- other projects, emergencies elsewhere. Show up to the worksite to check on it. Ask a bunch of questions.
For the tile specifically, we brought samples home which really helped us to see it in different lighting. The floor tile that we chose was the 6 x 36 wood plank ceramic, so I was advised to bring a sample home and put it on a flat surface like a granite countertop to make sure that it's not warped in any way. That would mess up the install and not look great as a finished product. Just make sure you get a high quality tile.