Rock Garden Design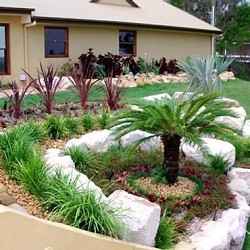 You can add beauty and curb appeal to your home by creating a rock garden. Rock gardens are very popular landscaping features for many reasons:
Small rock gardens are an easy, fun DIY home improvement project. There isn't much planning or symmetry of design needed if you want your rock garden to look natural and unplanned ... although a rough sketch is a useful guide for planting.


You may use natural rocks or stones from your property (the no-cost option) or purchase them from a landscape supplier. You might even choose artificial rocks.


Rocks provide a classy, natural look. You can find them in a wide range of subtle, earthy colors, shapes and sizes.


Rock gardens are relatively low maintenance.


Rocks provide a simple solution to improve the look of awkward slopes in your yard -- turning a problem landscape feature into an asset -- or to add some flair to your flat yard.


Rock gardens don't get in the way when you are mowing your lawn.
Most larger rocks are too heavy for you to handle yourself, so you will want to find a good professional landscaper who can move and arrange them properly. With that said, here are some rock and stone basics and design tips for planning your rock garden.
Boulders
One of the largest rock options is the use of boulders. Boulders are often attractive in appearance, as well as great for hiding things in your yard that you don't want to be seen. Many people use large rocks or boulders to screen air conditioning units, pumps, utility boxes, septic risers or manholes. Just place the rock in front of what you want to disguise and you will have an instant improvement to the look of your yard.
Another idea: Consider placing a boulder in your front yard to display your address -- or even your company logo, for a commercial building or home office.
Before You Begin
Choosing the right area for your rock garden is essential in making sure that your garden will be successful. You will need to check that the area for your garden has good drainage, since rock- and mountain-growing plants (which is what you will want to plant within your rock garden) do not grow well in water-bound soil. The best base for a rock garden is a sloping area where the water from the garden can run off.
The main soil area should be gritty rather than composite in order to simulate the natural environment of the plants. You may be surprised to learn that rock gardens do better without the incorporation of compost or fertilizer. That's good news, because it means less work for you!
Choosing Your Garden's Features
We recommend weathered limestone as the best rock for a rock garden. A few custom engraved stones add a personalized touch. You can also choose to go for artificial rock, which is generally hand-painted to look as real as possible. Whichever you select, vary shapes and sizes for a natural look.
When it comes to placing plants in your rock garden, you will need to be especially careful to choose the right kinds of plants that will survive with the rocks. Small and drought-tolerant are two important qualities. Some of the best plant options include:
Alpine plants (they're used to living in rocky areas)
succulents
ericaceous plants (from the heather family)
alyssum
delosperma (ice plants)
geraniums
verbena
gypsophilia (baby's breath)
If you are new to gardening, don't worry because a local landscaper can help you determine plants and flowers that will thrive in your rock garden.
Rock Garden Design Tips
The key to achieving an attractive rock garden is to use lots of color -- but not too much! Consider this: If you have red sandstone rock, then you will want to complement it with garden plants that have a hint of red in them. Make sure to incorporate other colors also, such as silver, yellow and white, as this combination makes for a beautiful rock garden!
Be sure to include plants of different heights, diameters, and textures to increase visual appeal.
Remember
You don't need to have a green thumb to create a successful rock garden. To ensure success in your rock garden, make sure that the rock foundation is built first, and then the drainage and the introduction of gritty soil. After that is done, the small pockets between the rocks should be filled with delightful plants.
Updated July 18, 2018.
Looking for a Pro? Call us at (866) 441-6648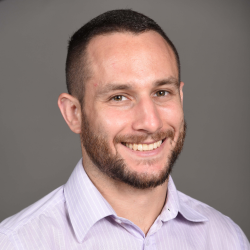 Landscaping Average Costs
Top Cities Covered by our Landscapers