Protect Your Garage Door Opener Against Power Surges
Do you ever stop and think about how much you need your garage door opener? Probably not. Like most folks, you just naturally expect this handy little device to keep doing its job. But when something goes wrong -- especially as you're rushing to get to work or coming home late at night -- you could be facing a lot of hassle and unnecessary expense. If your garage door opener starts working erratically or not at all, it may have been affected by an electrical power surge. What causes this problem and what can you do about it?
What is a Power Surge?
A power surge (also referred to as a "voltage spike") is a sudden increase in the amount of potential energy in your electric lines. It may result from a number of different causes: heavy demand from your appliances, a short circuit, faulty wiring or grounding in your home, problems with the local electric company's system, a power outage, or an electrical storm. Whatever the source, this overload of electric power has the potential to seriously harm sensitive electronic equipment such as your computer, security alarm system, or garage door opener.
Safeguard Your Home's Electrical System
Fortunately, you may be able to prevent or divert a substantial power surge before it does major damage. Especially if you live in a building constructed prior to 1960, have your home's electrical system inspected. Verify that it is properly grounded and, in general, measures up to today's standards of safety. Check plugs and cords of appliances periodically for any signs of looseness, wear, or fraying. Either insert individual outlet surge suppressors where needed (including in the outlet meant to service your garage door opener) or have an electrician upgrade your main circuit panel by installing a whole house surge protector. These devices ensure that even if there is a power spike in your system, any voltage above a predetermined safe amount will be blocked. Check with the manufacturer of your garage door opening system to see whether a specific type of protector is required for your model.
NOTE: You can't always rely on regular power strips to keep your equipment safe, as they may or may not include built-in surge protection.
Troubleshoot Guide: Garage Door Opener Affected by a Power Surge
Should your garage door end up being affected by a power surge, it might not stop working completely. Instead, perhaps you will notice some unusual occurrences. The opener may function only occasionally, or its keypad and remote may no longer be operational. You could see that the safety sensors' LED lights do not go on, or that the circuit board light continually flashes on and off.
Even though you may still be capable of operating your opener, contact a qualified garage door service professional as soon as you can if you experience any of these warning signs. It might be possible to have the opener repaired. Should you find out that replacement will be necessary, there is likely to be a great deal less hassle and expense involved when you can avoid an emergency service call.
Laura Firszt writes for networx.com.
Updated May 8, 2018.
Looking for a Pro? Call us at (866) 441-6648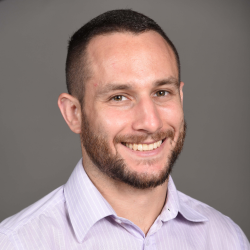 Garage door Average Costs
Top Cities Covered by our Garage Door Pros