Before You Hire a Garage Door Installer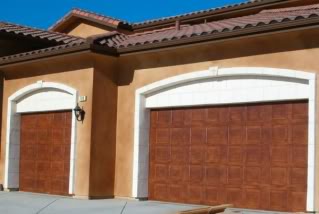 Source: Kevin Payton, Flickr.com
After years of faithful service, your old garage door has deteriorated to the point of no return. Or perhaps you are considering building a new garage or renovating an existing one, and you are in the process of choosing a door. Even if you are an experienced craftsman and DIY enthusiast, garage door installation is a complicated job best left to professionals. Not only do they have the equipment and experience that the job requires, but they also know how to keep the work site – and you and your family – safe during and after the job. Before you commit to a garage door installation company near you, read our tips below on finding the best team for the job.
Get References
The best way to start is by asking around. Get recommendations from family, friends and neighbors. Was the price fair? Were they pleased with the results? Did the contractor guarantee his work, and for how long? Ask about warranties for any hardware he used, and remember to ask about cleanup.
Get Estimates
Once you have several recommendations for a garage door installer, call each one and get an estimate. If you need an old garage door removed, be sure to tell them since there may be an extra charge for this service. Unless you are experienced at this kind of work, never try to remove a garage door yourself. Like installing a new garage door, removing an old one is a job for a pro – so let the pro do it and keep yourself and your family safe.
Up to Code
Your new garage door, and its installation, will have to meet local building codes. Inquire at your local city or town hall about any permits that you may need. For example, garage door contractors in Miami know that Florida building codes are among the most stringent in the US because of hurricanes – not the high winds themselves but the airborne debris that they may be blowing, at extremely high speeds, right at your home. Therefore, the Florida building code regards a garage door as an outside wall and requires that it be strong enough to keep your home intact in the event of a hurricane.
While we're on the subject of meeting codes and standards, always make sure that any contractor you hire for this or any other project has the licenses and insurance required by law. This protects you, your family, the contractor and his employees.
Choose the Materials
If you purchase the new garage door independently and simply have the garage door installer put it in, you may save some money. Just remember that if you go this route, you will be responsible for making sure that the door is appropriate to your garage and that you have all the required parts and hardware.
Get It in Writing
Once you have chosen the garage door installer, draw up a contract. It should include the materials, the price for the project, a payment schedule and warranty information. If you should decide to make any changes during the project, they can be added to the contract – but remember that making changes in the middle of a project may increase the cost.
Prepare the Space
Before the garage door contractor arrives, clear any clutter out of the garage and sweep the floor. If it's a particularly big job, call a cleaning service to help you out. The contractor and his workers are going to need space to lay out the parts before installing them. You can speed up the process by making sure that the work space is clean and clear.
Looking for a Pro? Call us at (866) 441-6648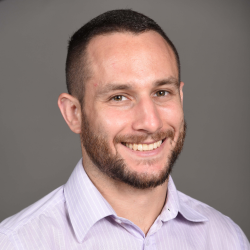 Garage door Average Costs
Top Cities Covered by our Garage Door Pros