The Driving Force in Your Garage: Types of Garage Door Openers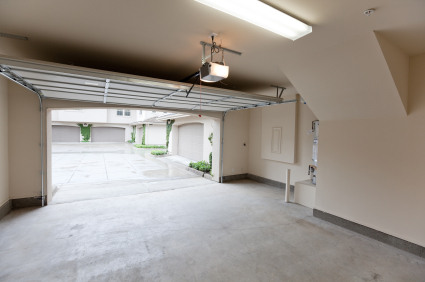 There are 4 basic types of garage door openers: chain, belt, screw and torsion drives. But how do you know which one is best for your garage? Read about each type and its advantages and disadvantages.
Chain-Drive
Garage door openers with chain drives have been installed in homes since the early days of garage door openers. This granddaddy of openers is by far the most popular.
A chain-drive opener is composed of a chain, that looks something like a bicycle chain, looping around a rail. This sturdy mechanism is the longest-lasting of all the types of garage door openers, but its operation produces a banging sound.
Since chain-drive openers are noisy, they are not a good choice when the garage is adjacent to or under a bedroom. However, some homeowners actually appreciate hearing the noise of the chain drive since it alerts them when the garage door opens, eliminating the element of surprise when someone returns home.
Another advantage is that a chain-drive opener is the easiest of the types of garage door openers to operate manually, during a power failure, for example. Chain-drive openers are also the least expensive option.
Belt-Drive
Belt-drive openers are the quietest choice. Rather than a chain, a belt (made of rubber, fiber glass, polymer, or similar material) operates the mechanism. It essentially uses the same components as the chain drive; the only real difference, other than add-ons, is the belt versus the chain.
This is the best type for near-noiseless operation. Install a belt-driven garage door opener when the garage is under or adjacent to a bedroom.
This option is also somewhat more expensive, costing about $50 more than a comparable chain-driven model.
Screw-Drive
Screw-drive garage door openers have fewer moving parts and, as a result, require less maintenance and repair than the chain-drive and belt-drive options. However, they do need to be lubricated twice a year and are not suitable for extremely heavy garage doors, which cause excessive wear on the screw heads.
While not totally noiseless, screw-drive garage door openers are quieter than chain-drive openers for only a little more money.
Torsion-Drive
Torsion-drive garage door openers are the newest kind available. A good choice when the garage ceiling is low, this type of opener is mounted on the wall directly above the door, rather than in the center of the garage. The unit attaches to the door's existing torsion spring shaft or counterbalance. Because an overhead track is no longer needed, the torsion-drive unit provides up to 8 inches of additional headroom, which is perfect for taller vehicles.
These are the priciest option, but are quieter than chain and screw-drive models.
Other Features to Consider
Garage door openers either use a portable remote control unit or, in some cases, respond to remote control units that are built directly into the car.
According to Consumer Reports, you should be sure your garage door opener comes with remotes that use rolling-code technology to change the signal code after each use.
If you don't have a pass door or another door into the garage, you may want to buy an opener that includes an exterior keyless entry pad. This feature will make it more convenient to enter the garage directly instead of walking through the house with muddy shoes or dripping wet clothes.
If your area experiences frequent power outages, consider a unit with a battery backup for up to 24 hours.
The type of opener you choose depends on the garage's location, your budget and possibly the height of your vehicle. By considering the advantages and disadvantages of the four basic types of garage door openers, you will find the one that best fits your needs.
Whichever type you choose, be sure to find a qualified garage door professional for reliable installation.
Updated November 25, 2018.
Looking for a Pro? Call us at (866) 441-6648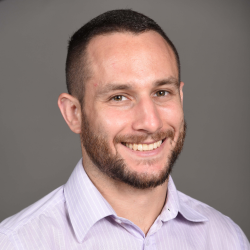 Garage door Average Costs
Top Cities Covered by our Garage Door Pros